Guide – Lucky Diamonds
Lucky Diamonds
Available by icon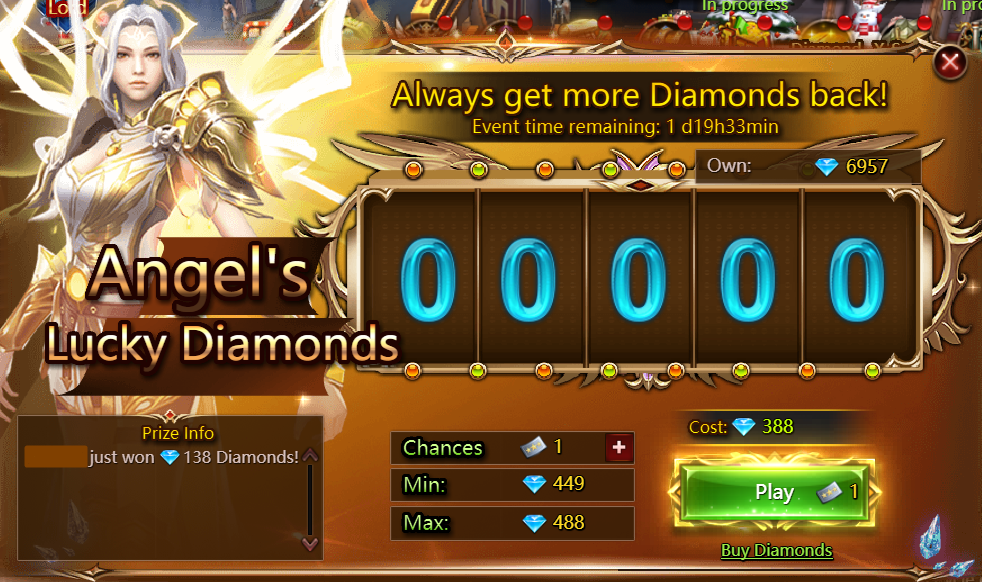 To participate in the event, you need the Lucky Ticket item.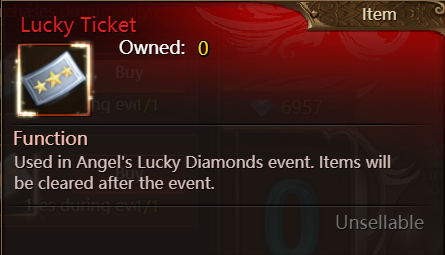 You can get a ticket for entering the game, buy it with Diamonds and Topaz.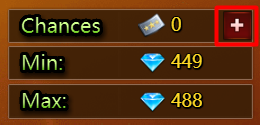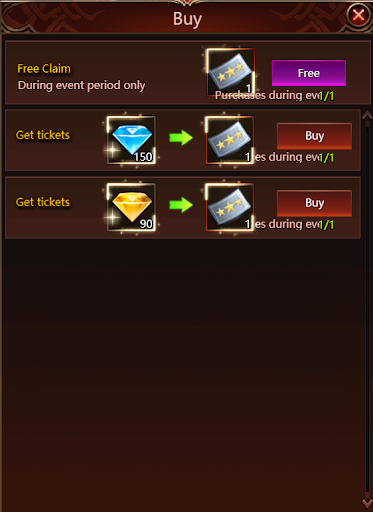 Additional tickets can be obtained at Events.
Available by icon: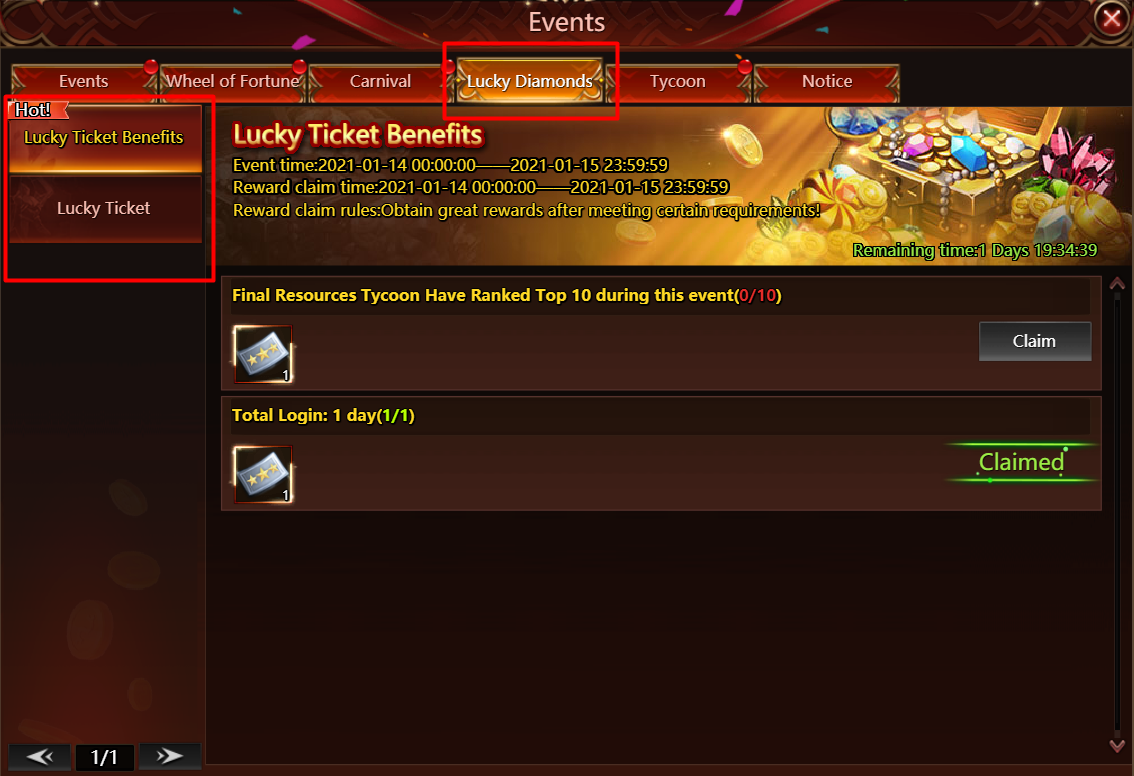 To participate, click the Play button and wait for your winnings!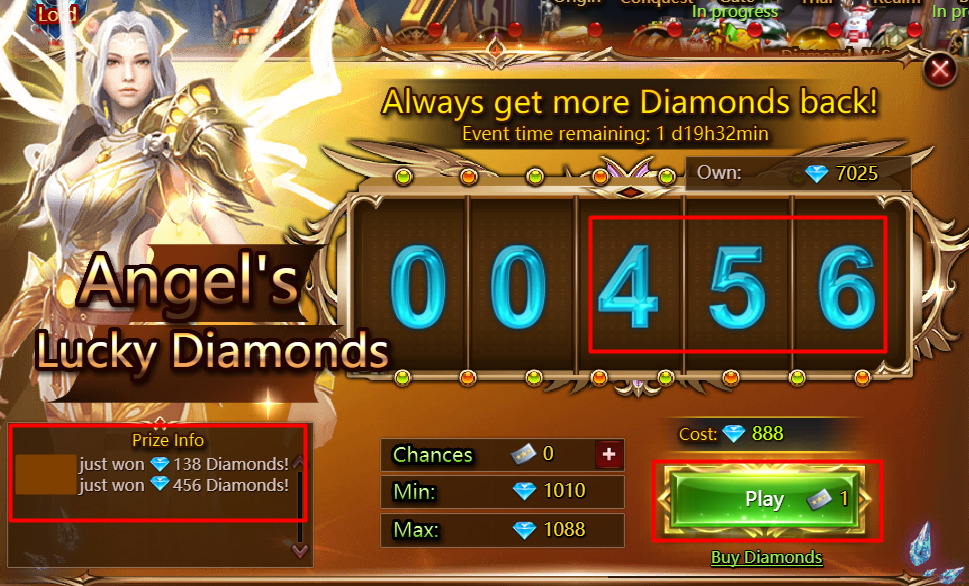 The winnings will be immediately credited to the game account.

In a special window, you can view the minimum and maximum amount of Diamonds that will be received in the next attempt.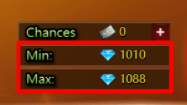 With each attempt, these parameters will grow.
The guide is for informational purposes only and can be changed upon receipt of additional information.