Guide – Anniversary
Anniversary
Available by the icon

Sign-in Gifts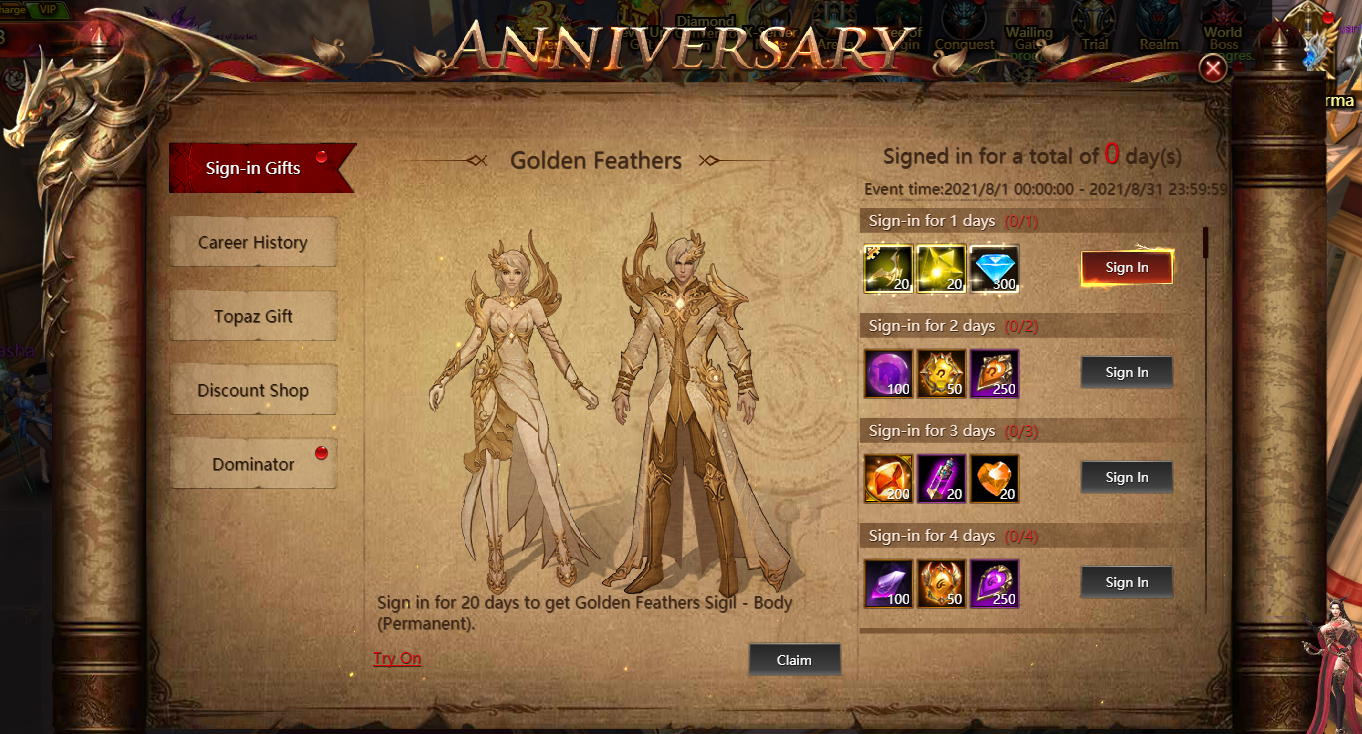 Log in to the game every day during the event and receive gifts.
For a certain number of entries, you can get an additional gift – Golden Feathers Sigil (Permanent)!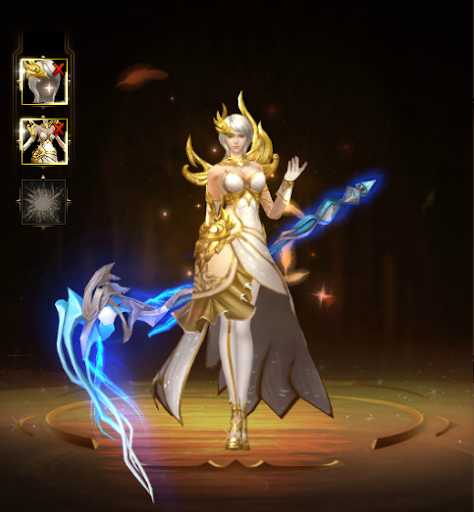 Attention: you can not get a reward for a missed day.
Career History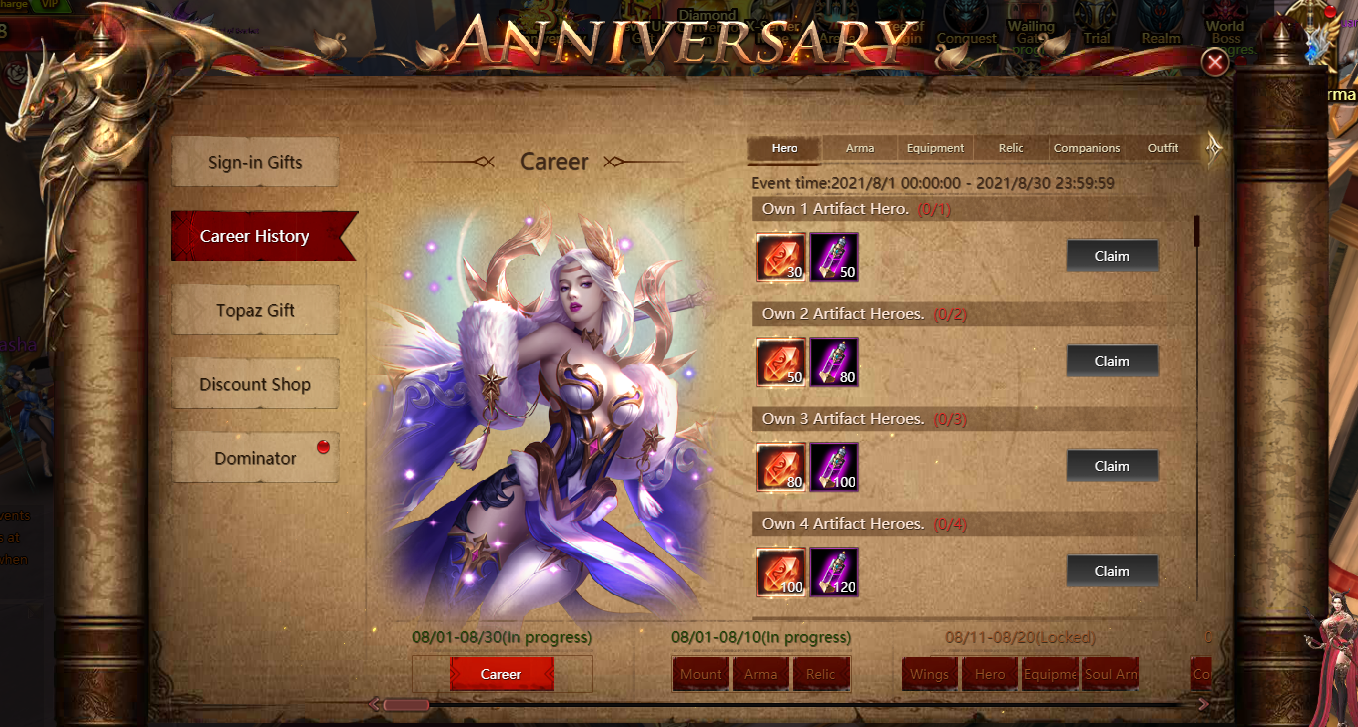 Complete various tasks and get a reward for it!
Some tasks will be opened on different days.

From 1 to 30 August:
Hero

Arma

Equipment

Relic

Companions

Outfit

Mount

Wings

Soul Armor
From August 1 to August 10:
Mount (Awaken)

Arma (Empower, Carve)

Relic (Advance, Augment)
From August 11 to August 20:
Wings (Wings)

Hero (Augment, Augment Blessing, Promote, Ascend, Hero's Spirit)

Equipment (Empower, Devour, Gem)

Soul Armor (Augment, Shine)
From 21 to 30 August:
Companions (Augment, Soul Order)

Charm (Augment, Starsoul)

Outfit (Augment)
Topaz Gift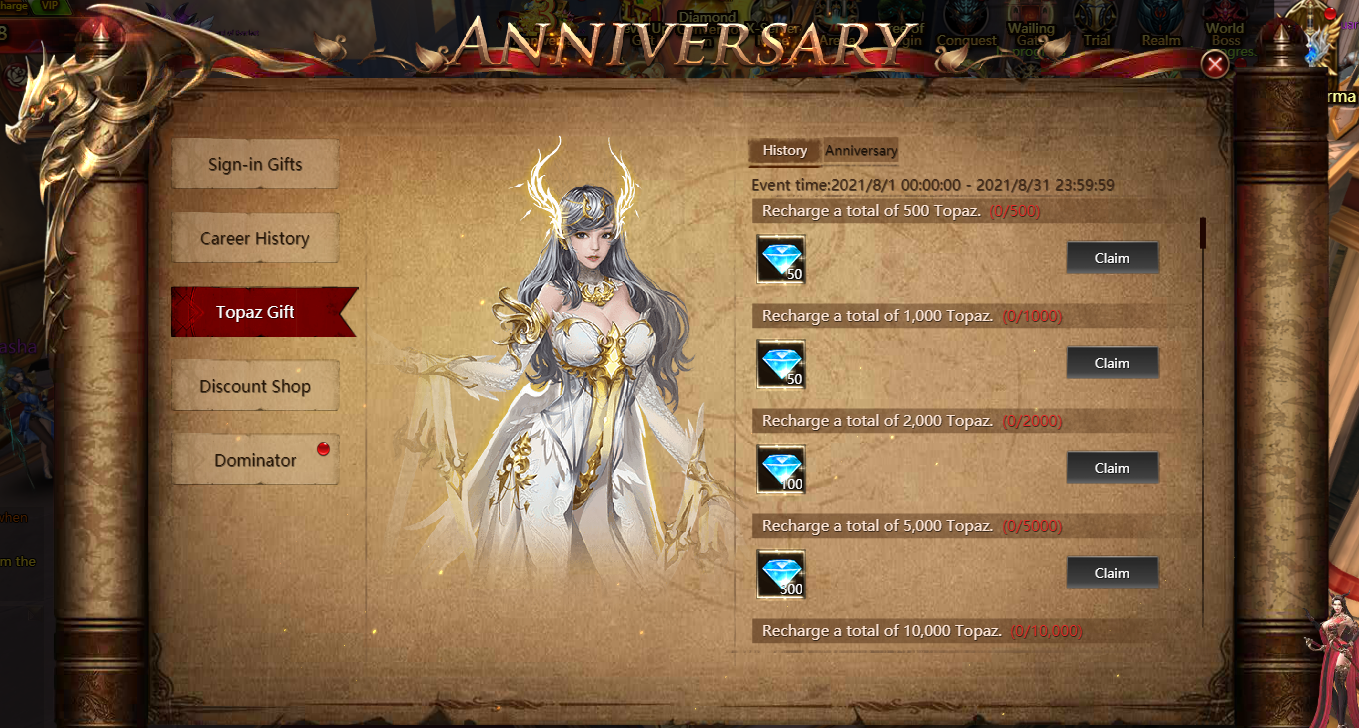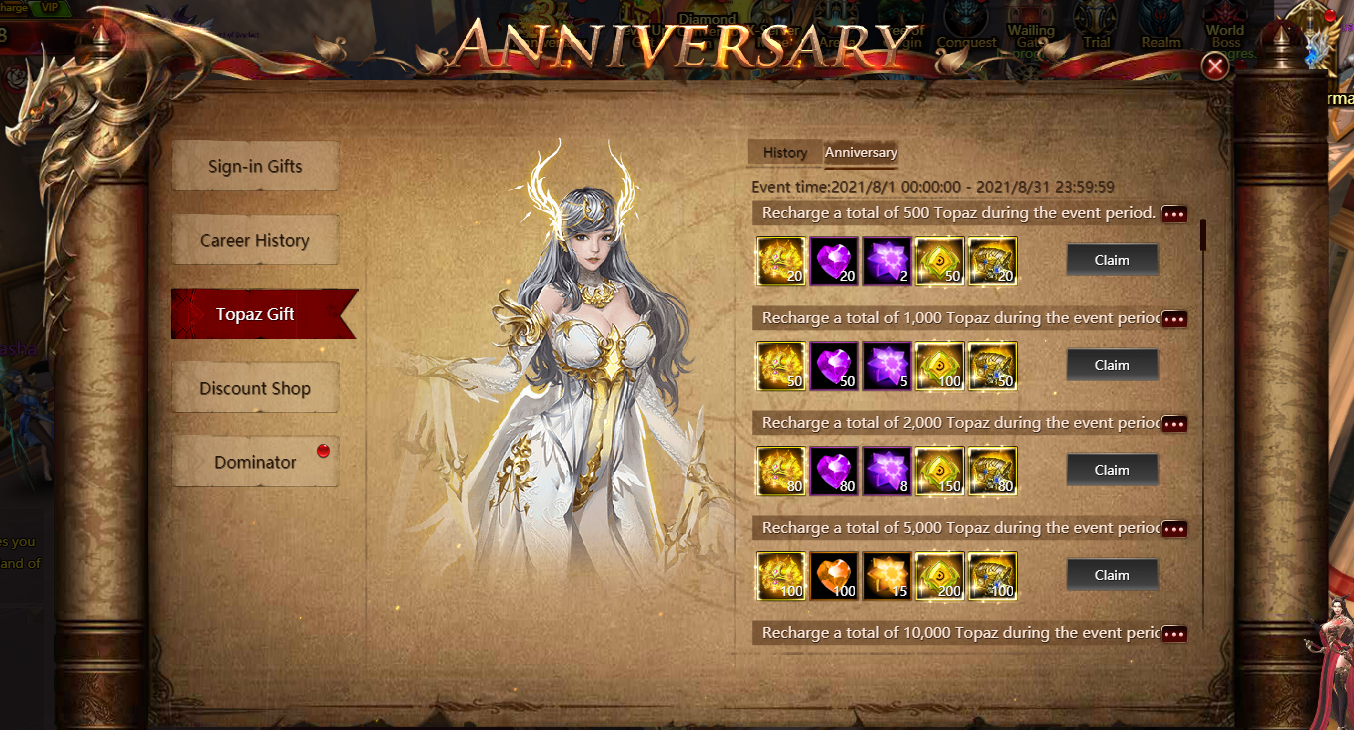 Buy Topaz during the event and get additional rewards.
Discount Shop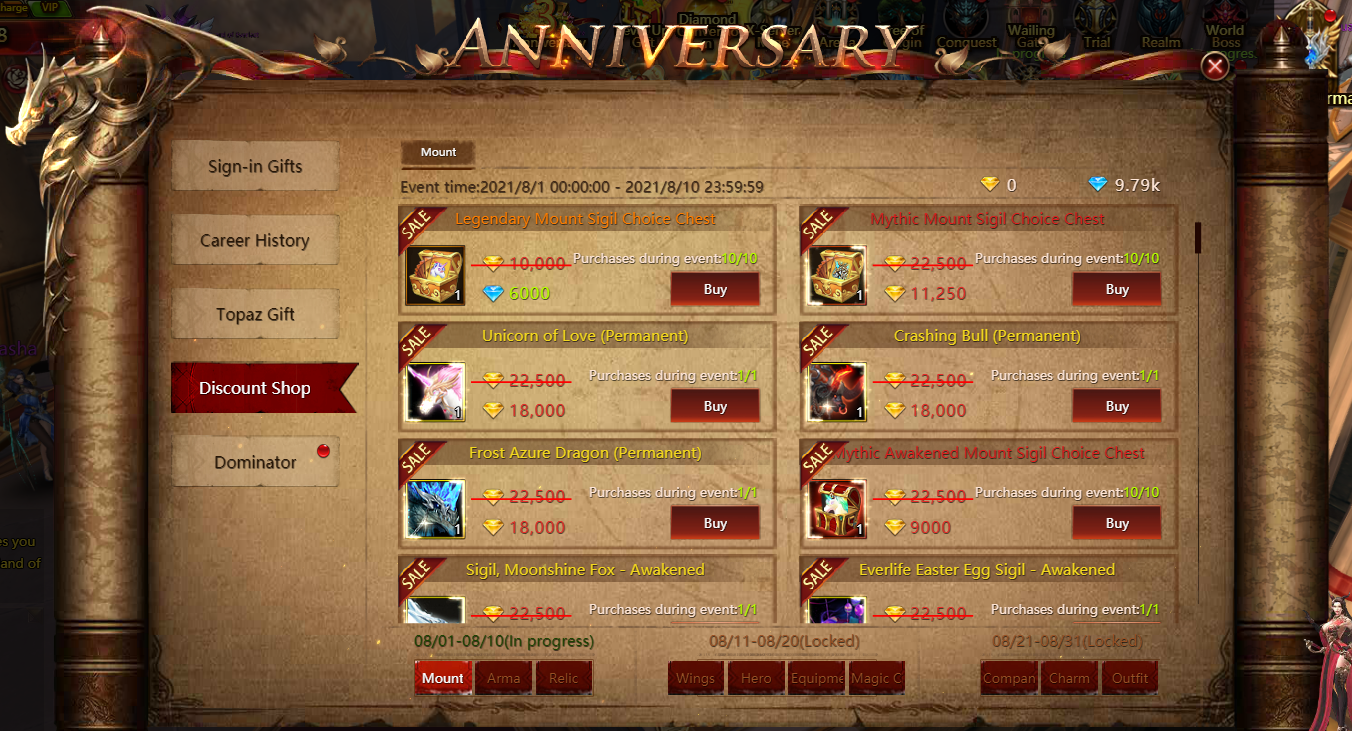 Buy rare and useful products at huge discounts! The number of products is limited.
Some stores will open on different days.

From August 1 to August 10:
From August 11 to August 20:
Wings

Hero

Equipment

Magic Circle
From 21 to 31 August:
Dominator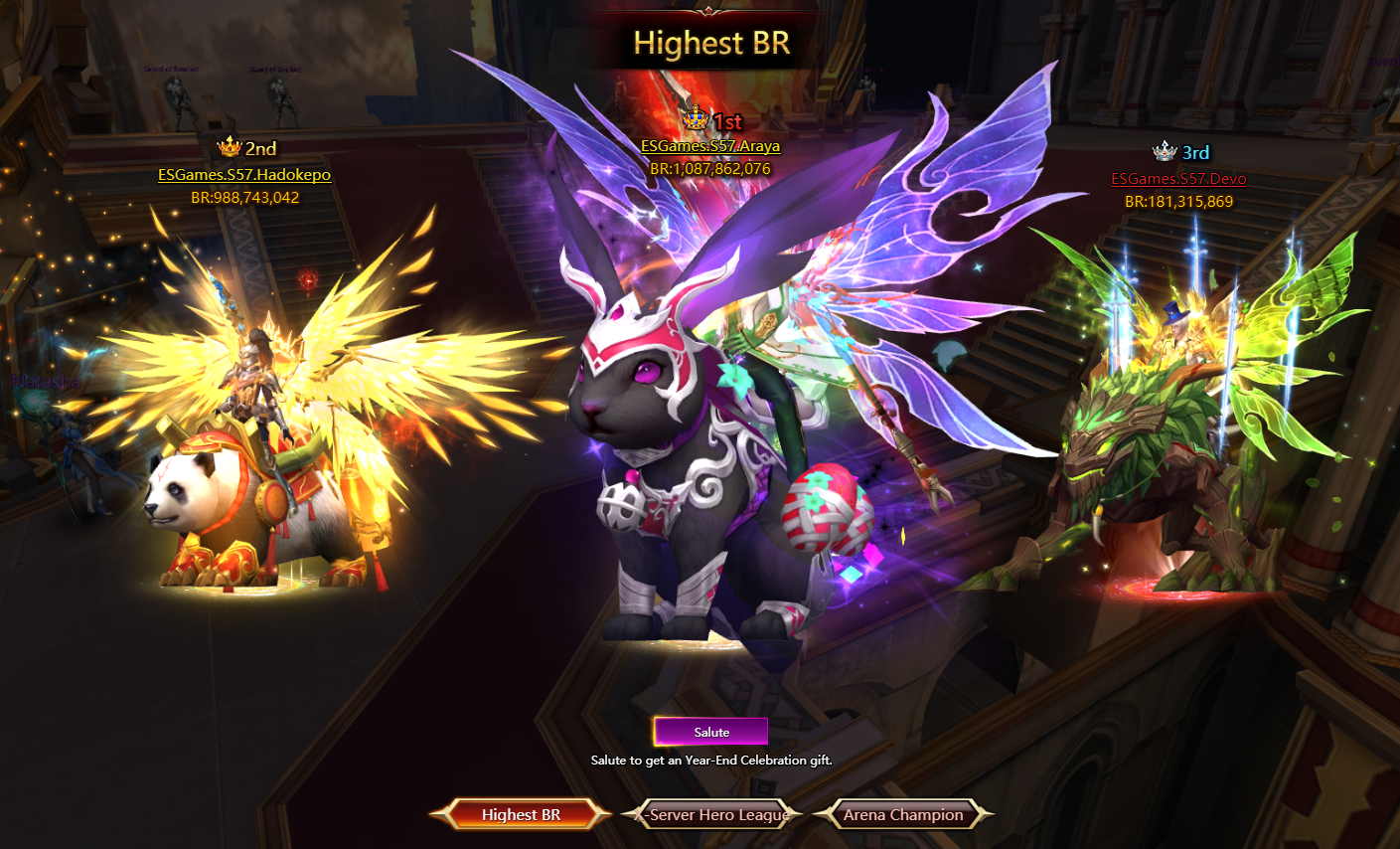 Greet the heroes and get an Anniversary Gift as a gift: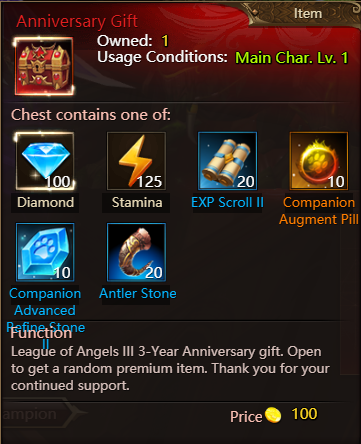 There are three categories of greetings available:
Highest BR

Server Hero League (you can choose a player)

Arena Champion
You will receive a gift for greeting in each category.
Events
Available by the icon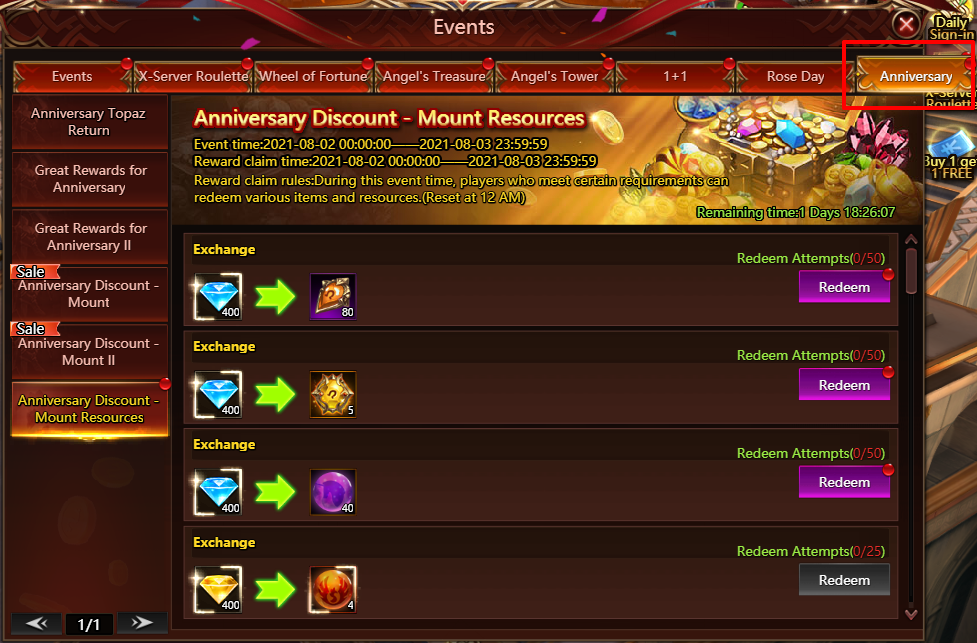 Get additional rewards during the event for meeting certain conditions!
The guide is for informational purposes only and can be changed if additional information is received.