Guide – Angel's Ark
Angel's Ark
Available by the icon

Duration:
Personal Ark – 3 days

Other events – 4 days
Personal Ark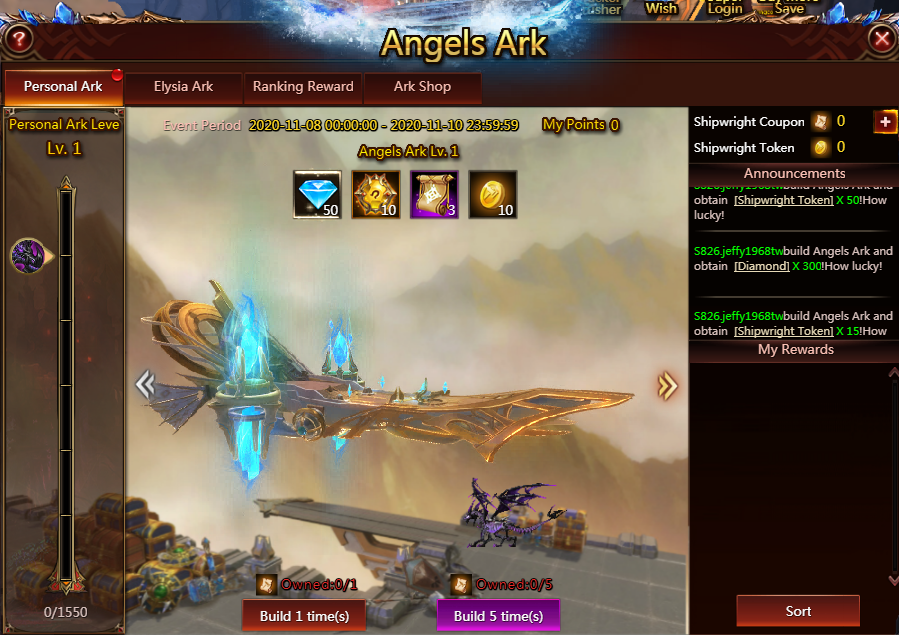 Build an ark and get rewards for it!
The Shipwright Coupon is used for construction.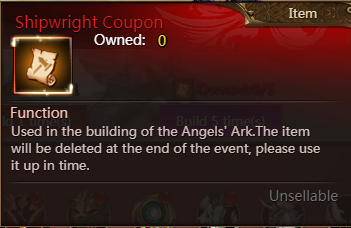 Attention: coupons will disappear after the event ends. 
You can get 2 free coupons daily. Additional coupons can be purchased for Diamonds, Topaz and Gold Leaves.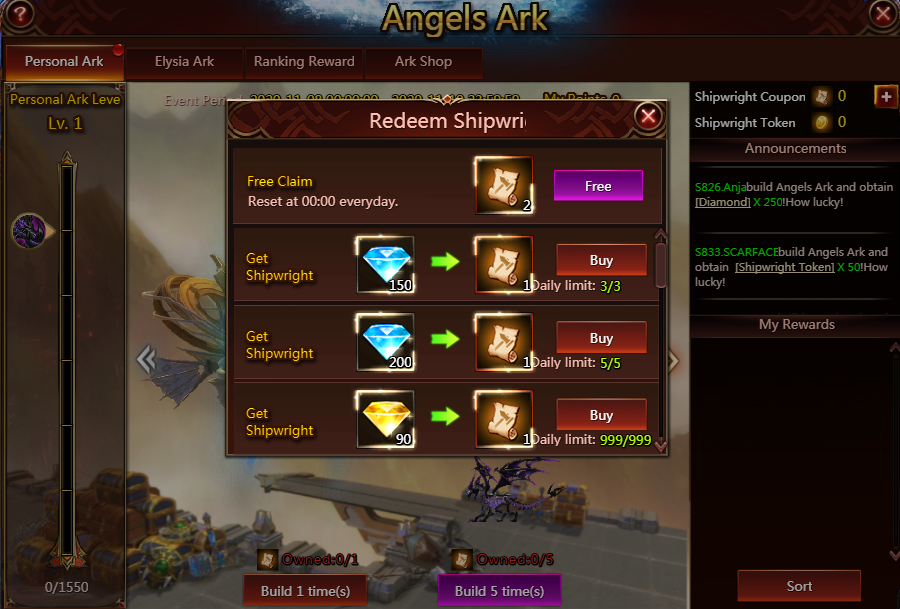 The number of purchases per day is limited.
You will receive points and, with some probability, Shipwright Tokens for using coupons, which can be exchanged for items in the Ark Shop.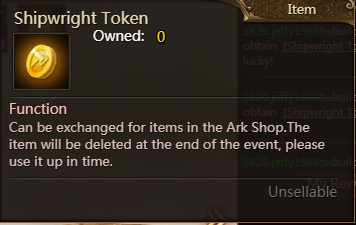 Attention: the tokens will disappear after the end of the event.
After collecting a certain number of points, you can increase the level of the ark and get rewards.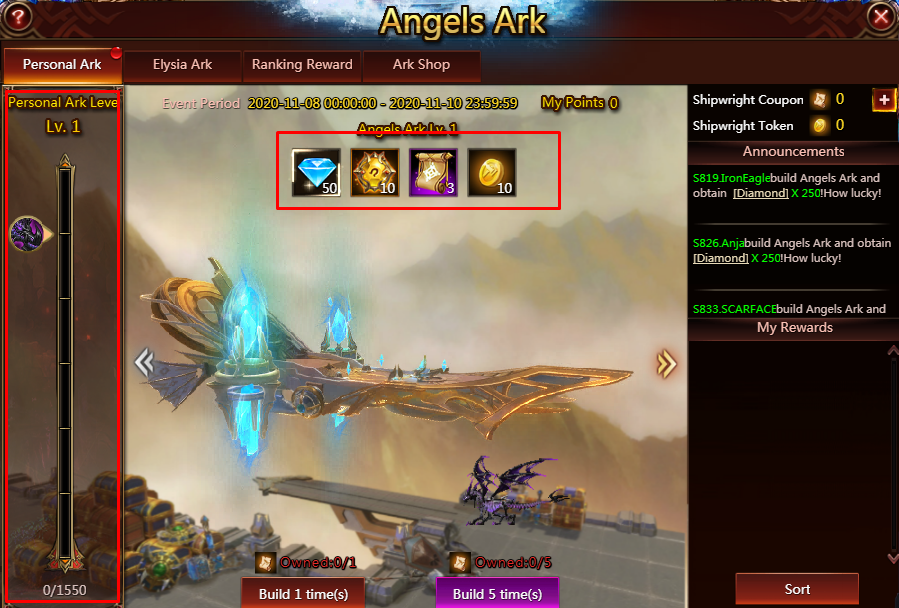 There are 7 ark levels in total. If You raise the level to 6, You can get an additional reward – an Exclusive mount.

Elysia Ark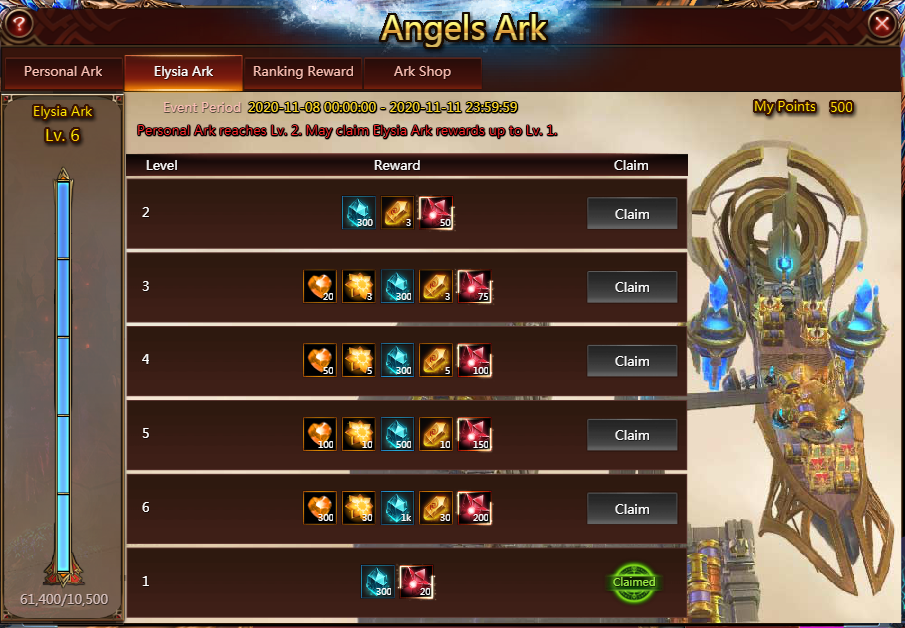 The Elysia  ark is built by all players. But the reward can be taken by raising the Personal Ark to a certain level. For example, by raising the Personal Ark to level 2, you can pick up a reward for 1 lvl. Of the holy ark.
Ranking Reward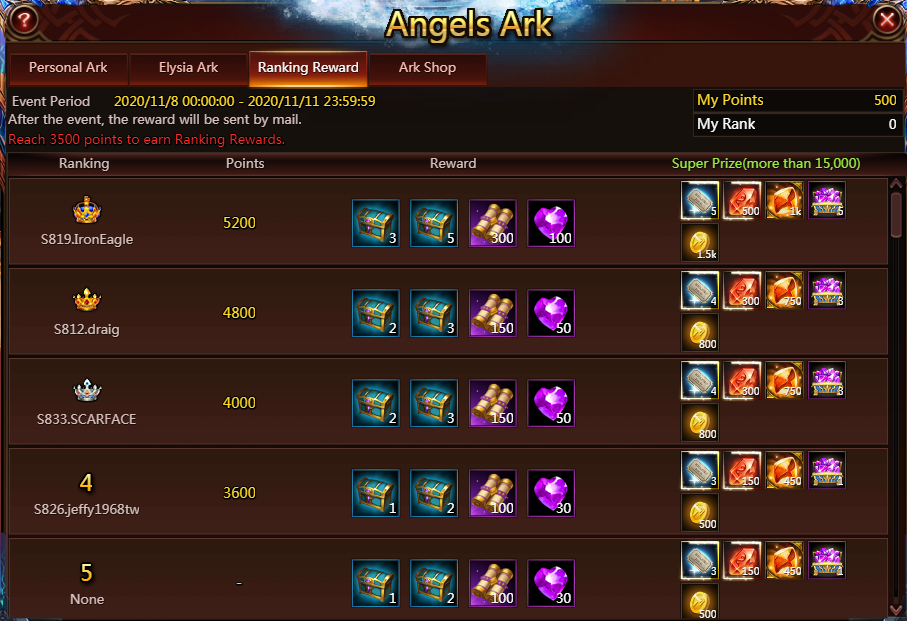 Earn points during the event to rank and receive a reward.
Attention: you can get into the rating by gaining 3,500 points.
The usual reward and the Super Prize are available, for which you need to collect 15,000 points.
After the event ends, rewards will be mailed.
Ark Shop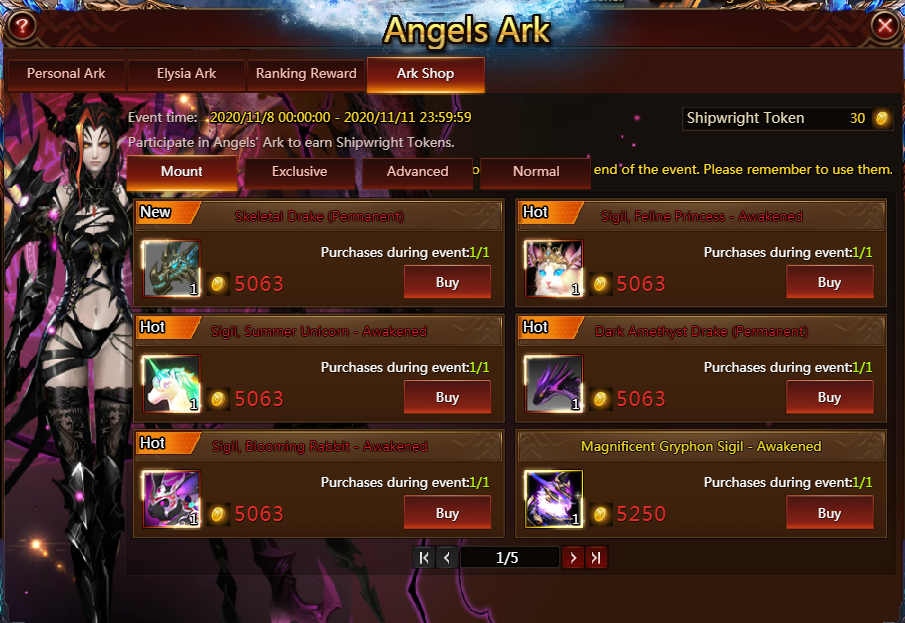 Exchange the received Shipwright Tokens for rare and useful items. The number of purchases is limited.
There are 4 tabs available:
Mount

Exclusive

Advanced

Normal
Attention: rewards and goods may change depending on the event. 
The guide is for informational purposes only and can be supplemented or changed upon receipt of additional information.