New server – «S16: Halfling»! Events – «Bingo» and «Time-Limited Summon+»
Warriors!
Demons reopened the gateway to the World of People on the new «S16: Halfling» server!
It is time to train soldiers and call in their ranks brave mercenaries.
Ahead of you are waiting for glorious battles in many dungeons, raids into enemy lands, battles with bosses along with associates and much more.
Do not let the armies of darkness enslave people and take the Divine Kingdom!
---
From February 22 to 24, try your luck in the «Bingo» event.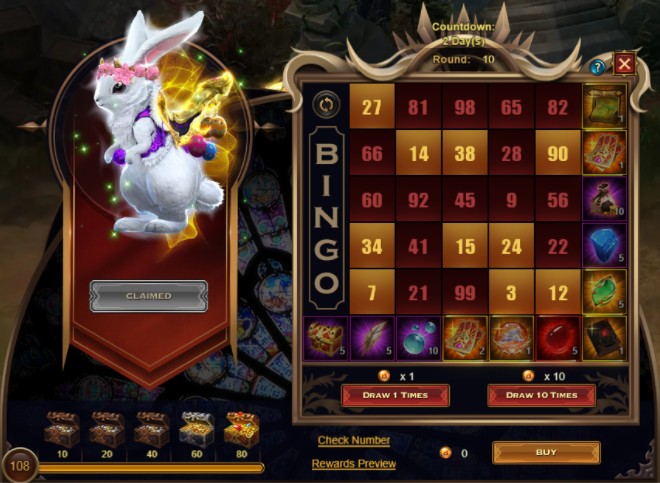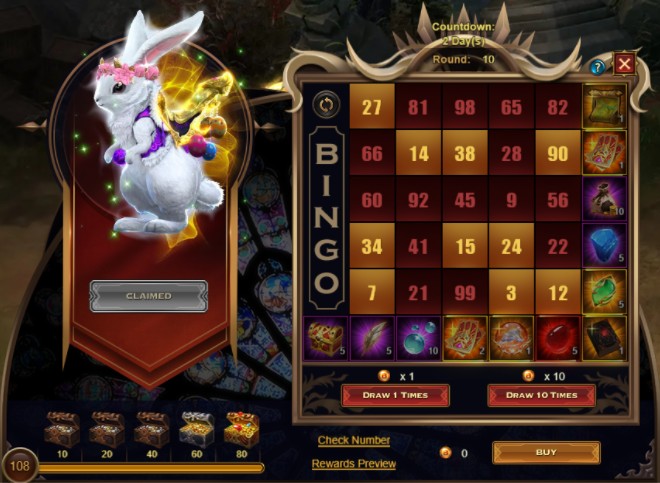 Pull numbers, collect strings from them and get guaranteed rewards for it.
Go round by round, accumulate the number of rewards open on the field to open chests containing very valuable rewards.
You can win:
Improved Hero Pact

Mount Equipe Evolution Citrine

Sage's Stone

Prayer Note

Promotion Sapphire

and much more
By participating in the event, you will have the opportunity to receive the main prize – Easter Bunny!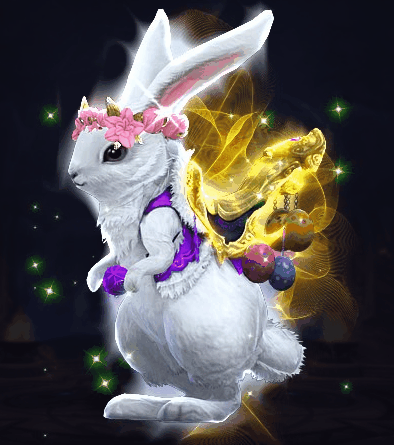 You can read more about the event and awards in the guide.
From February 22 to 25, summon heroes in the «Time-Limited Summon+» event.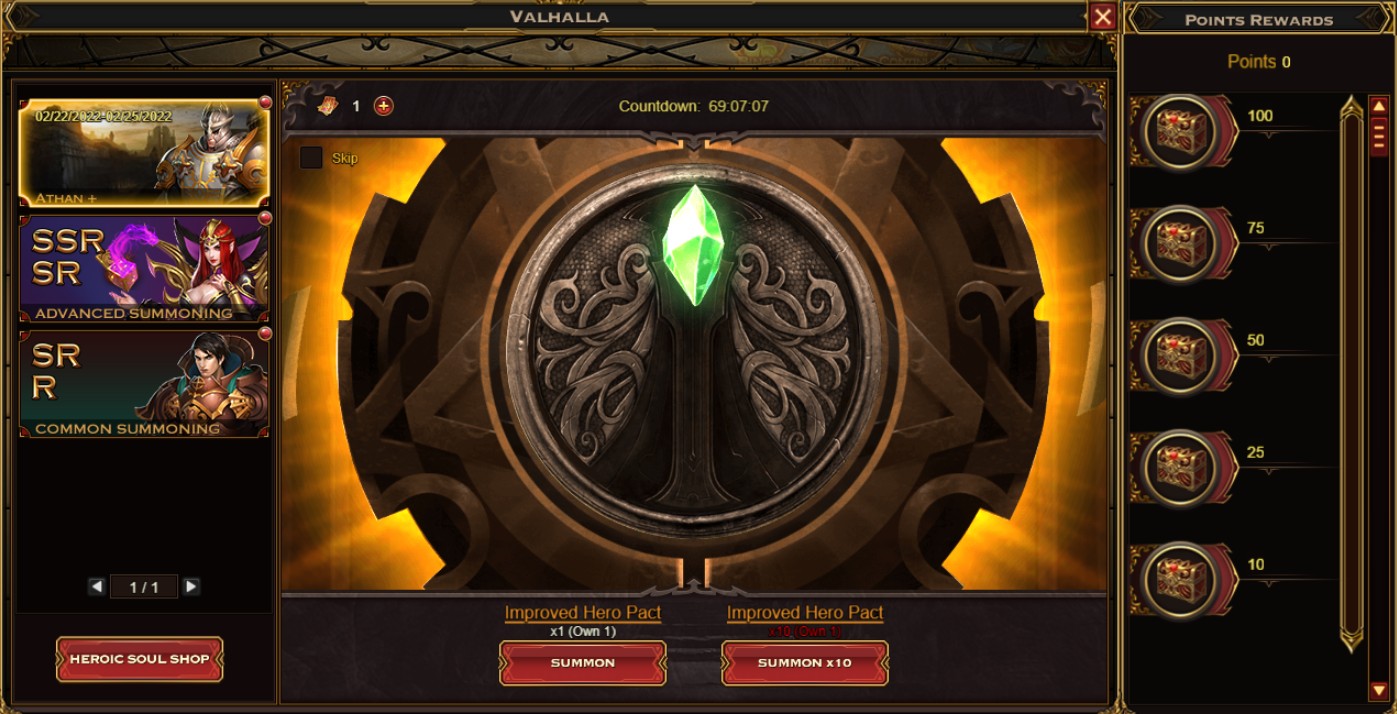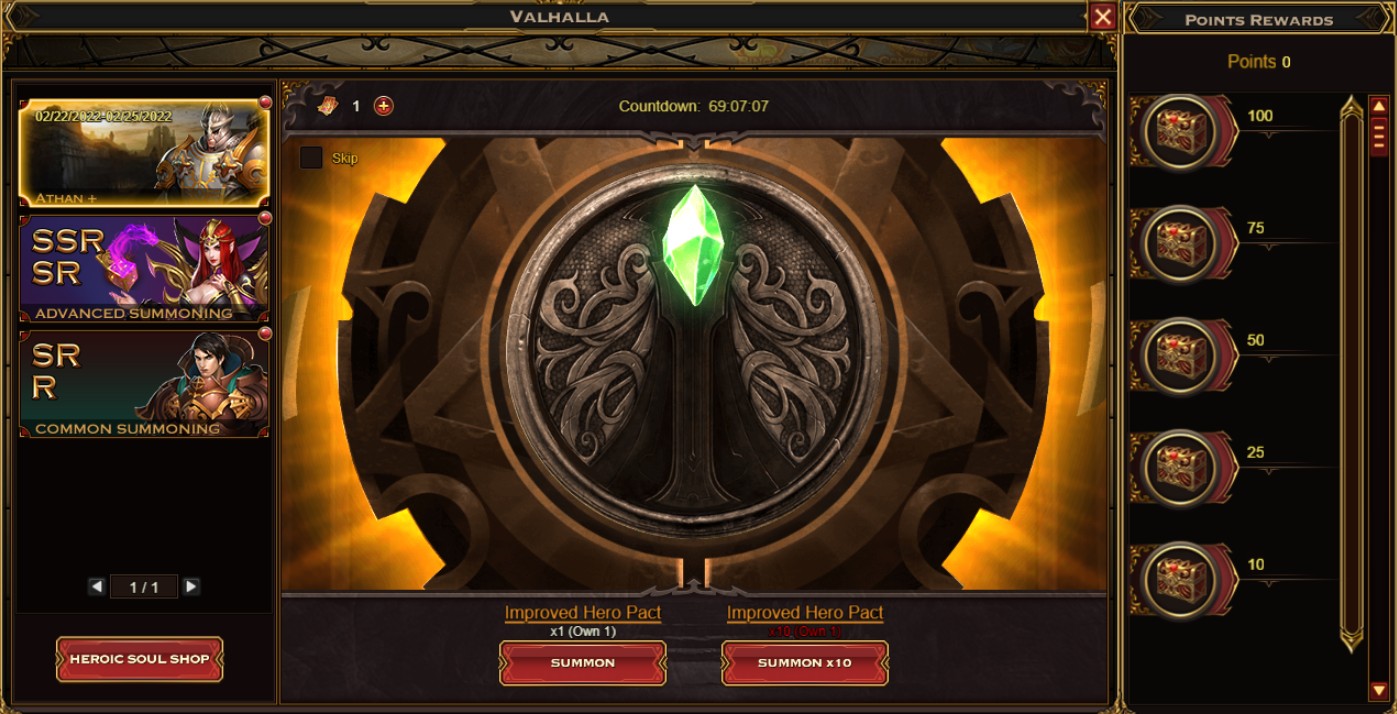 Athan has appeared at the gates of Valhalla, which can be summoned using the Improved Hero Pack.
A special feature of this call is additional rewards in the form of Athan Shard, which can be obtained for a certain number of attempts.
And for 100 attempts, Athan himself will come to you to become part of your squad!
Have a nice game!