Guide – Bingo
Bingo
Available by icon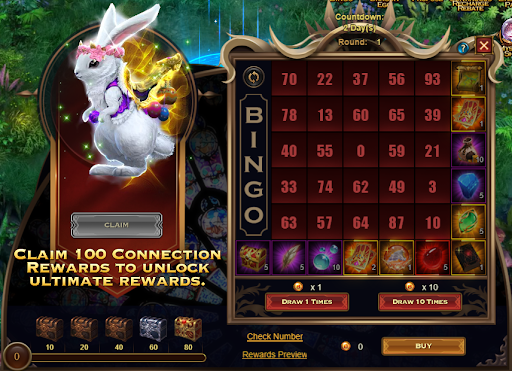 To participate in the event, you need a Bingo Ball item.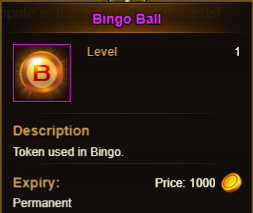 Bingo Ball can be purchased in the event itself for Amethysts.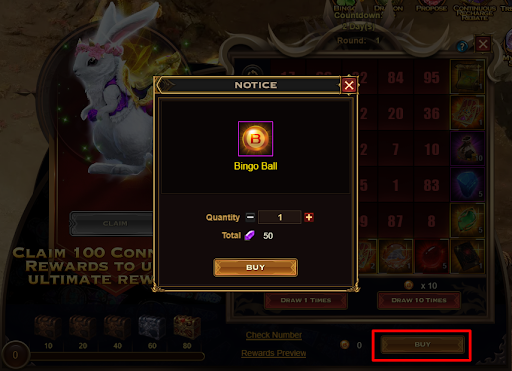 Bingo Ball can also be obtained in Events for fulfilling certain conditions.
Available by icon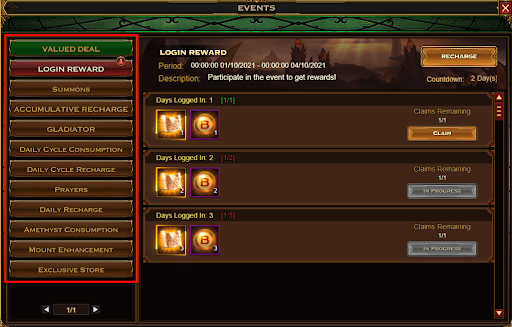 With each participation, you will receive a number (one of 99) and one of the guaranteed rewards:
Enhancement lolite – 5

Epic Experience Scroll – 5

Enhancement Emerald – 5

Relic Crystal – 2

Talisman Chest – 1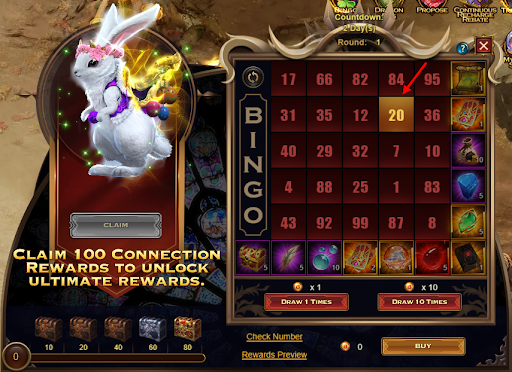 There are 25 random numbers available on the field, so the elongated number may not be included in the number presented.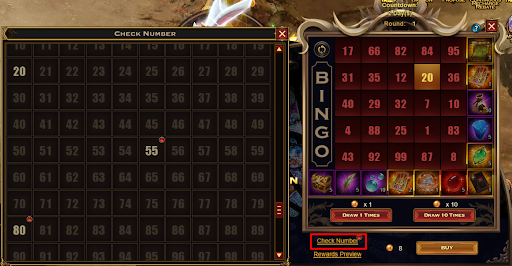 If you don't like the suggested numbers, you can replace them by spending 100 Amethysts.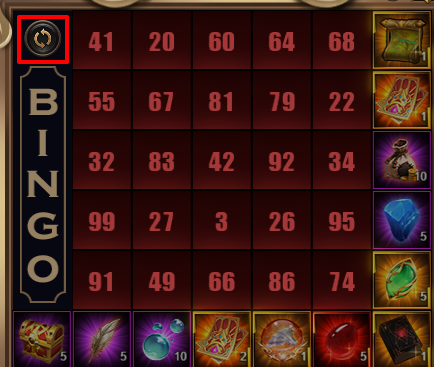 When all the numbers in a row (vertical or horizontal) are collected, you can get the appropriate reward.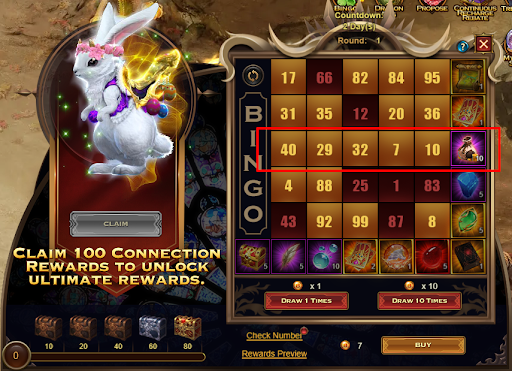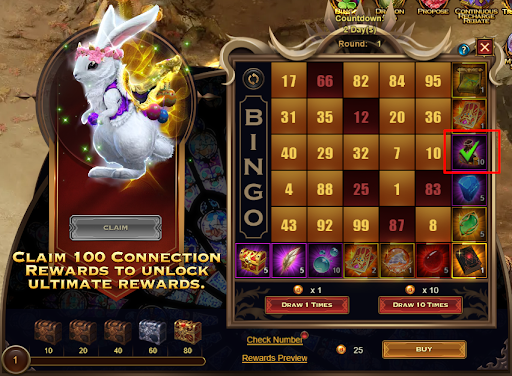 Awards for collected strings:
Exquisite Treasure Map – 1

Improved Hero Pact – 1

Sack of Gold – 10

Empowered Sapphire – 5

Mount Equip Evolution Citrine – 5

Abyssal Tome – 1

Sage's Stone – 5

Holy Essence – 1

Improved Hero Pact – 2

Beast Spirit Stone – 10

Holy Feather – 5

Lv. 4 Gem Chest – 5
Attention: The rewards that you forget to collect will be sent by mail after the end of the event.
When all 12 awards are collected, you will move on to round 2.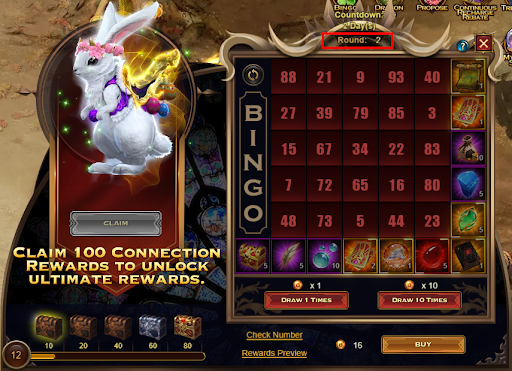 The field will be updated, all previously drawn numbers will be reset.
For a certain amount of rewards collected on the field, you can get additional rewards.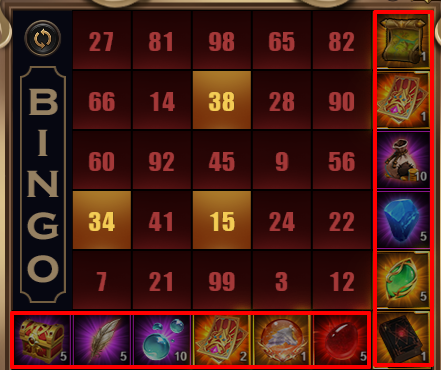 10 awards:
20 awards:
40 awards:
60 awards:
80 awards:
After collecting 100 awards, you will be able to get a unique steed – Easter Bunny.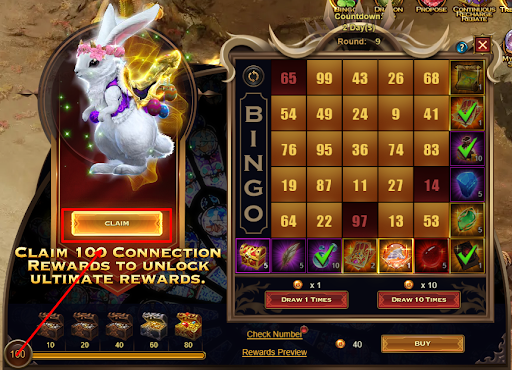 Attention: Rewards may vary from event to event.
The guide is for informational purposes only and can be changed upon receipt of additional information.