Event from December 30 – «Super Resource Tycoon»
Warriors!
From December 30 to 31, take part in the unique event «Super Resource Tycoon».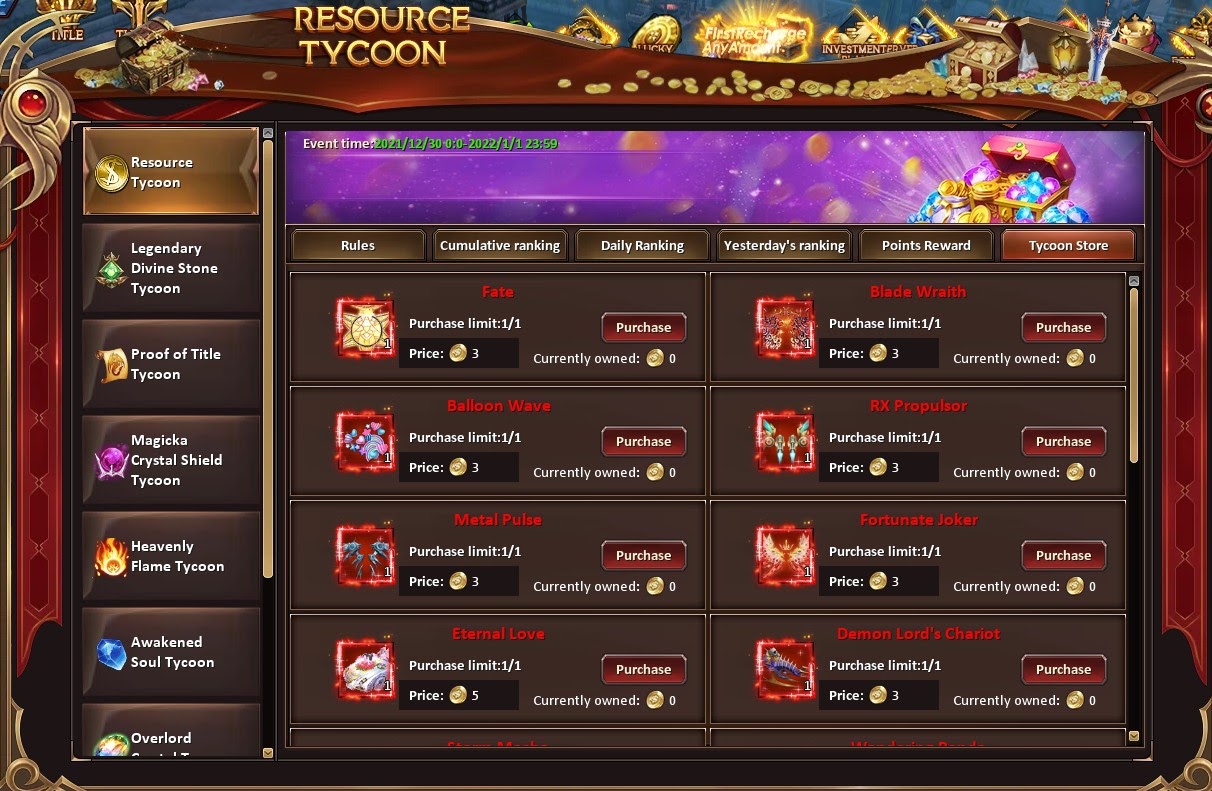 You will have only 2 days to complete the tasks and become a real tycoon! Don't miss it!
Try and get a lot of rewards, including very rare ones:
Unique coloring pages of wings, mounts, artifacts and relics

The Legendary Divine Stone

Crystal Shield of Magic

Heavenly Flame

The Awakened Soul

The Lord's Crystal

The Astral element

and much more
You can read more about the event and awards in the guide.
Have a nice game!