Guide – Exclusive Gifts
Exclusive Gifts
Available by clicking on the icon

Events are divided into sub events of Golden and Silver keys.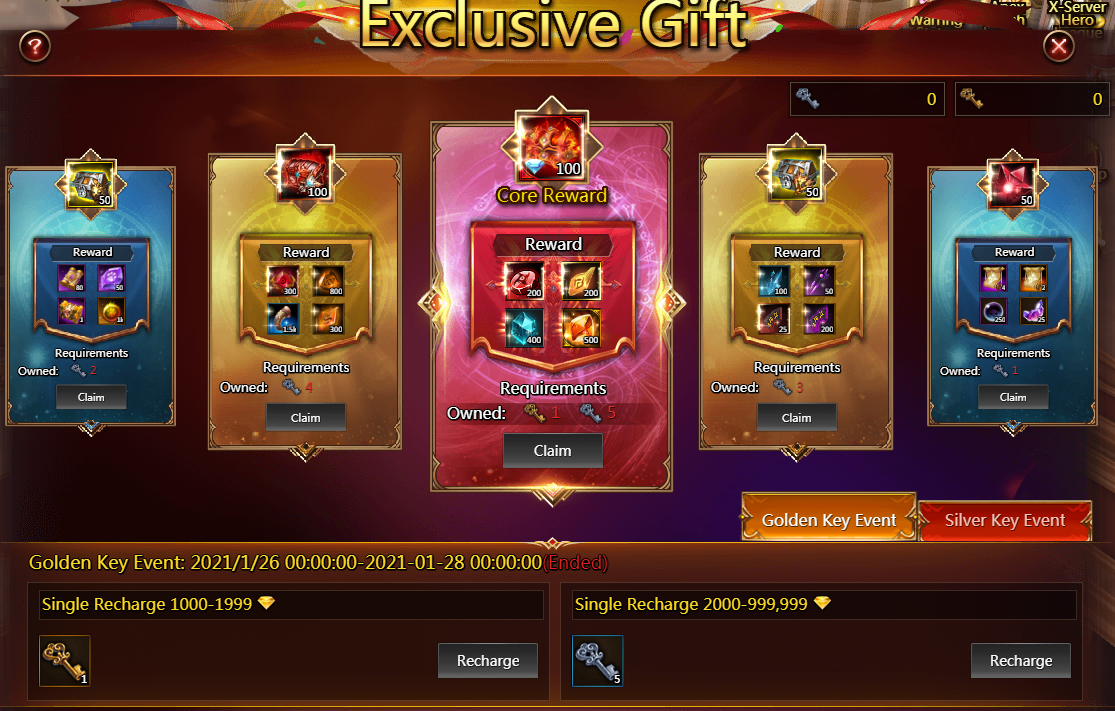 In Golden Key event You can accomplish one time paid tasks and get both – Golden and Silver Keys.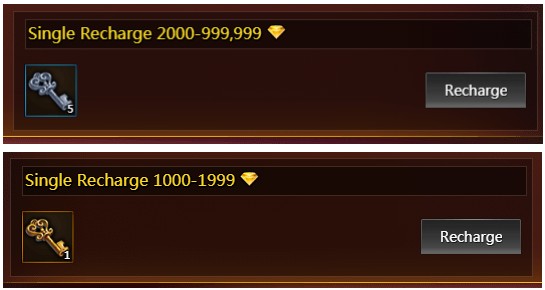 Golden Keys are available just during that time. 
Attention: keys will disappear after the event ends.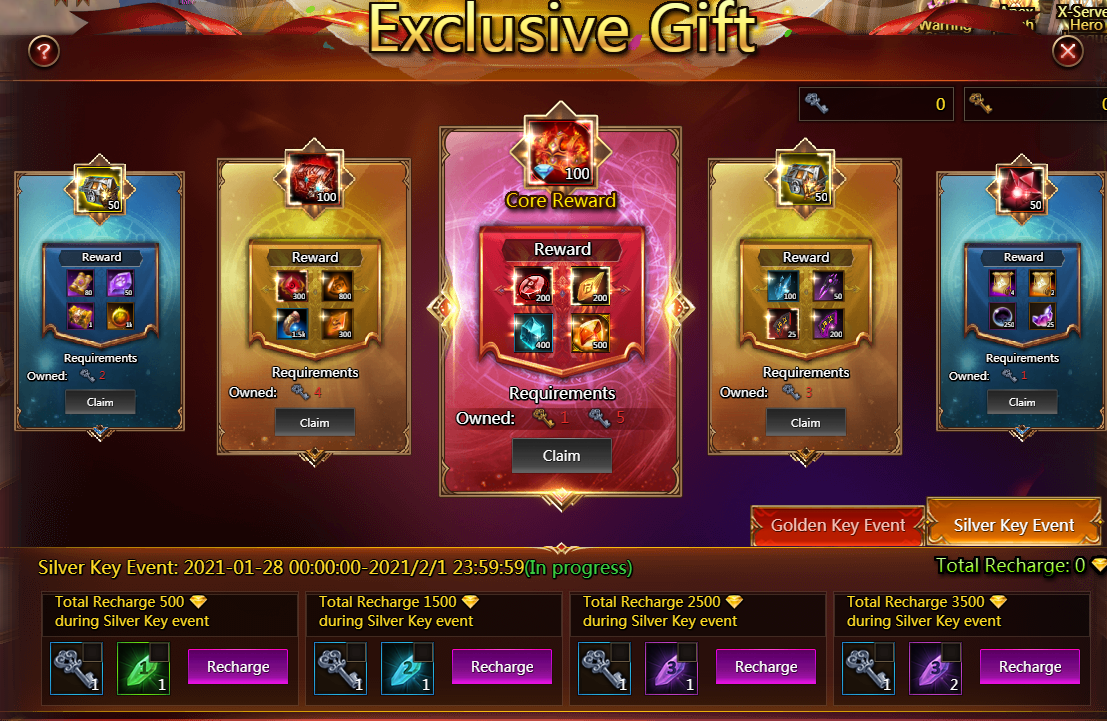 In the Silver Key event You will be able to accomplish cumulative tasks and will be able to choose a reward.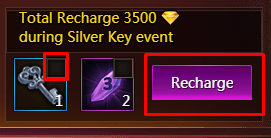 Accomplish Golden and Silver Key demands to get the main reward.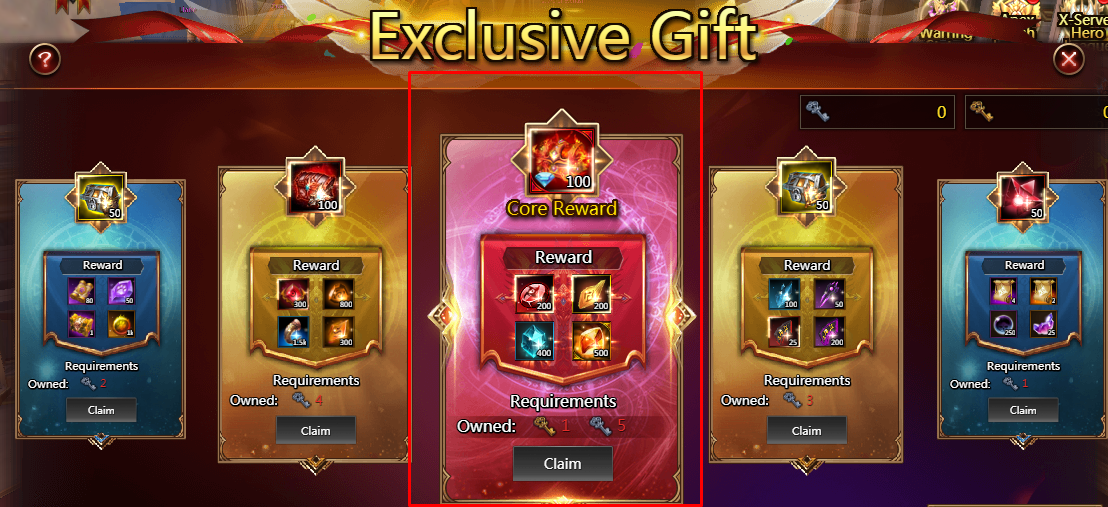 For example, collecting 3 silver keys, You unblock 3 rewards at a time:
for 3 Silver Keys

for 2 Silver Keys

for 1 Silver Key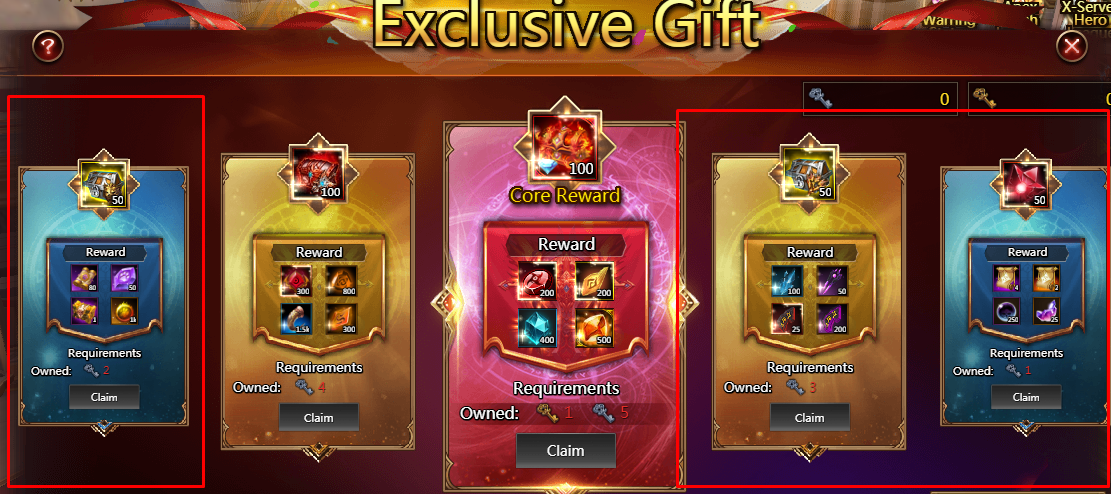 You can collect them all.
Payments made during the Golden Key event will be not counted in the Silver Key event.  
At the end of the event You can receive rewards before deleting keys at the reset moment on the next day. 
Quantity of the keys that You have  can be checked in the upper right corner.

Point at any key to look at what You can buy and which reward You can get with it.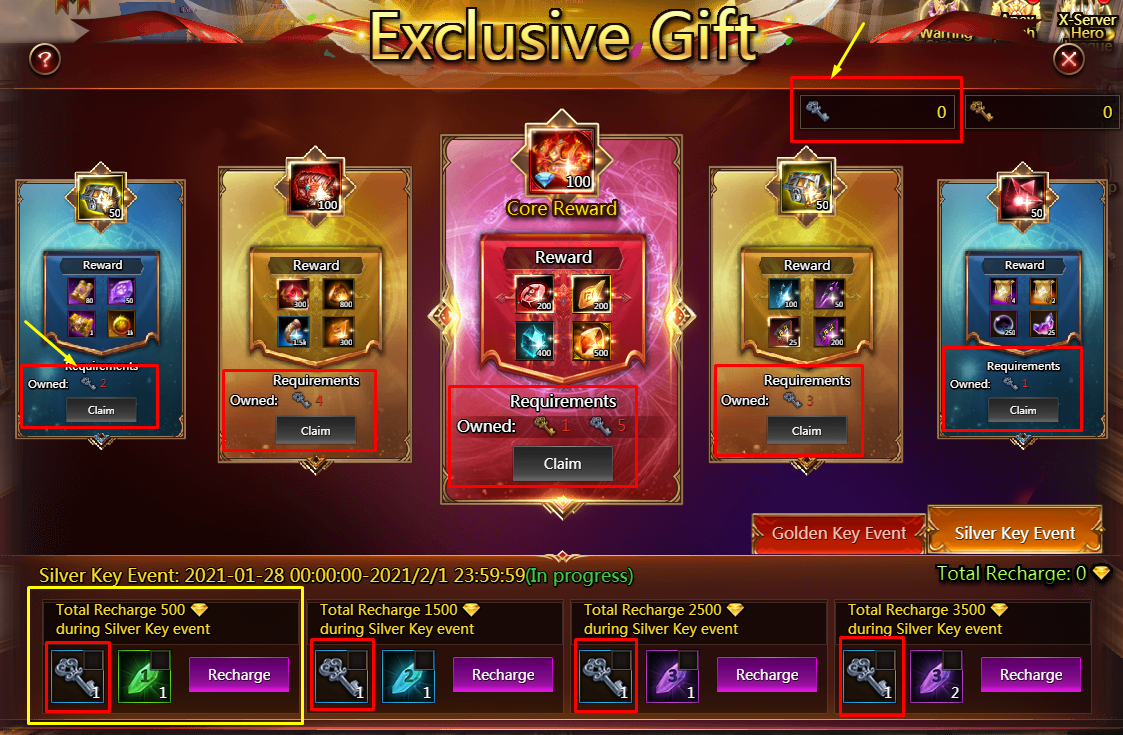 Attention: rewards may be different  from event to event.
The guide is for informational purposes only and can be supplemented or changed upon receipt of additional information.