Guide – Angel Pass
Angel Pass
Available by icon

Main Page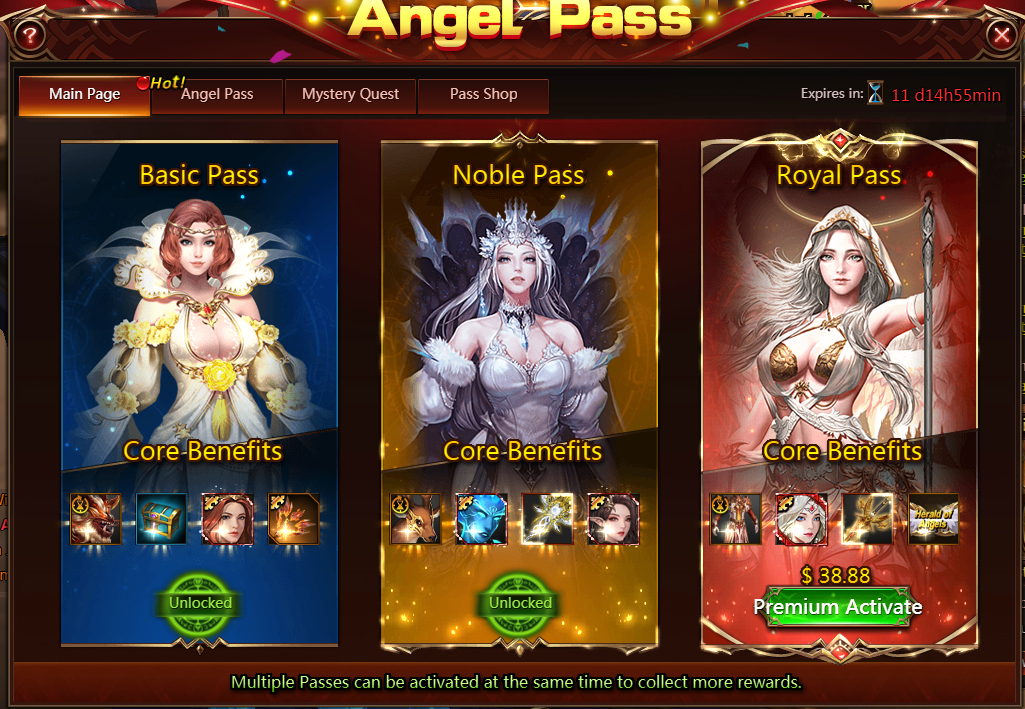 Every month, two seasons of the event take place – from 1 to 14 and from 15 to 28.
The pass is divided into 3 categories:
Basic Pass

Noble Pass

Royal Pass
The path of the warrior is free, the other two passes must be purchased.
You can use multiple passes at the same time.
By purchasing additional passes, you can get a lot more rewards when you raise the pass level.
The passes expire at the end of each season.
Angel Pass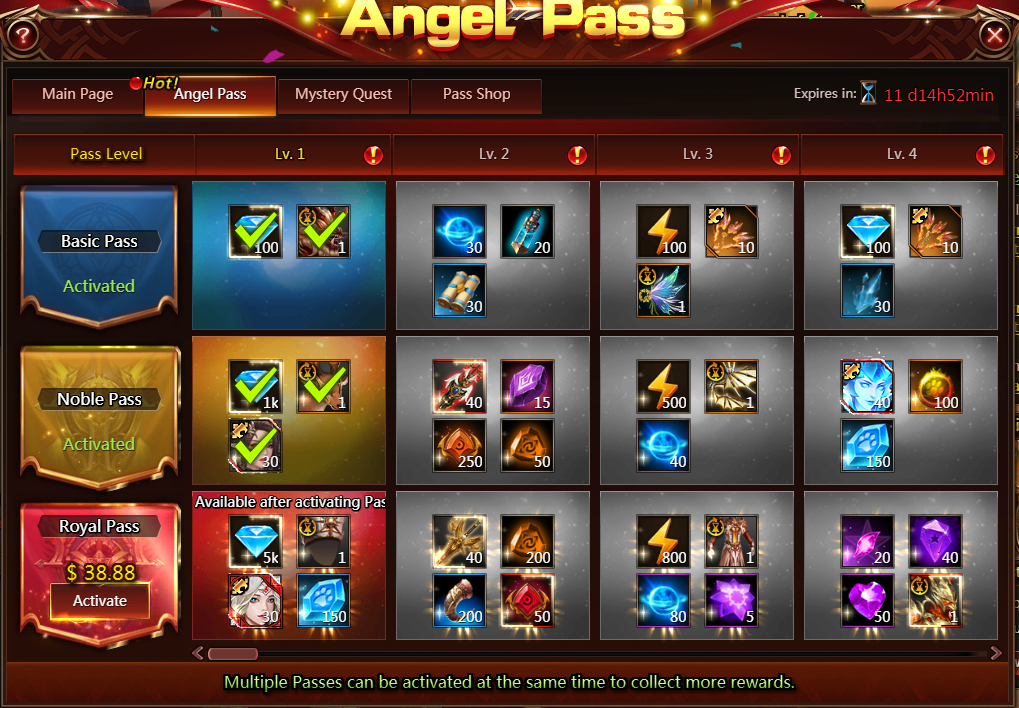 Raise the level of the pass by completing mysterious tasks, and get rewards for it.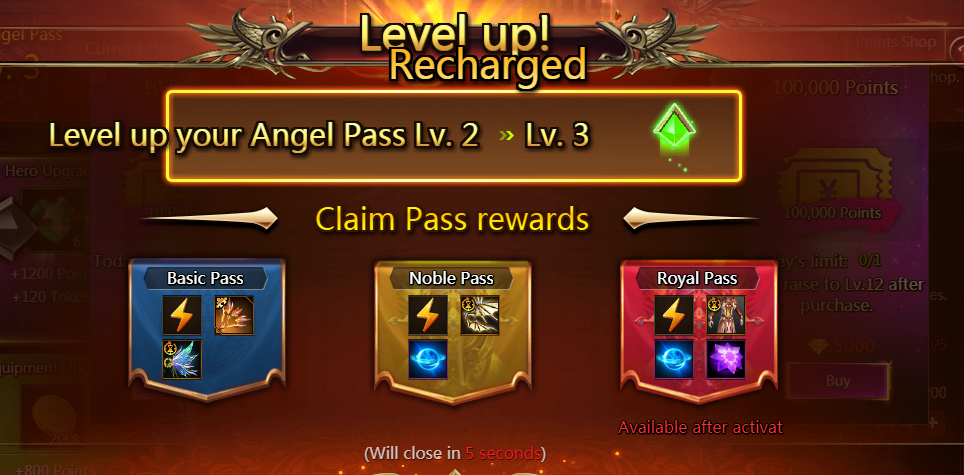 The more passes you activate, the more rewards you'll get.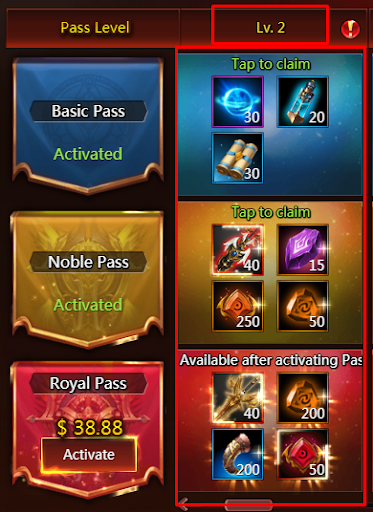 To view the required number of points, hover your mouse over the special icon.

Mystery Quests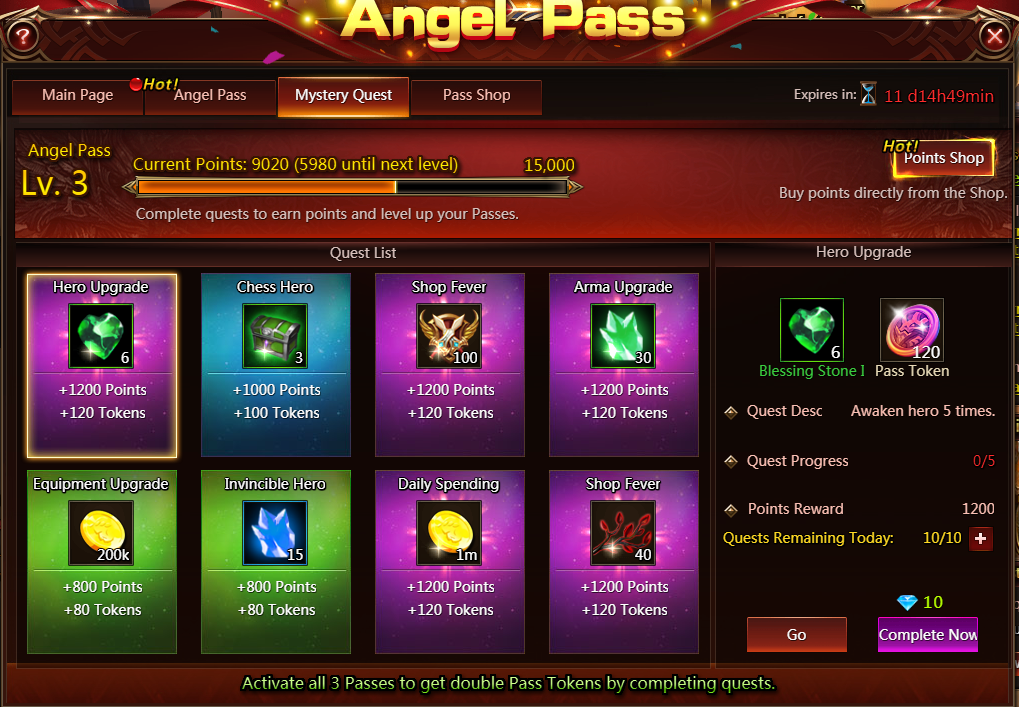 Completing tasks will earn you rewards, Points, and Pass Tokens.
Activate all 3 passes to get double the number of tokens for completing tasks.
With the help of points, the level of the pass will increase, and Tokens can be spent in the Pass Store.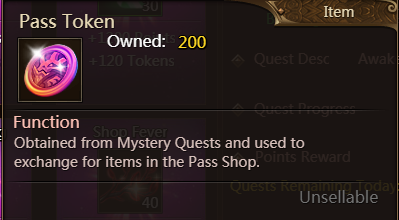 Every day you can complete 10 tasks for free.
The remaining attempts can be purchased for Diamonds.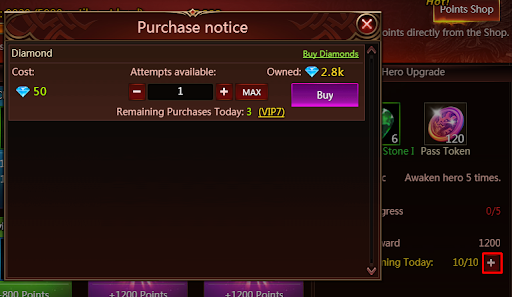 The number of attempts available for purchase depends on the VIP level.

Each task contains a reward, the number of points and tokens that will be received when it is completed.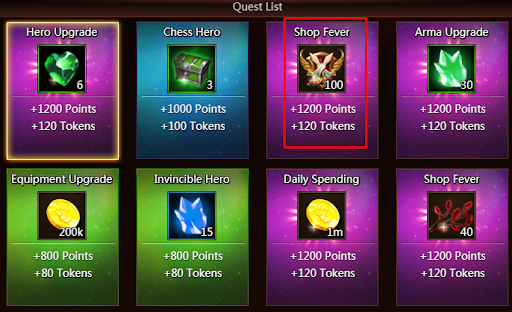 The task description contains information about what you need to do to complete it.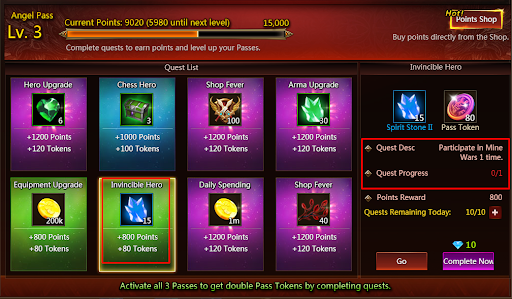 Tasks can be completed ahead of time for Diamonds or Topaz.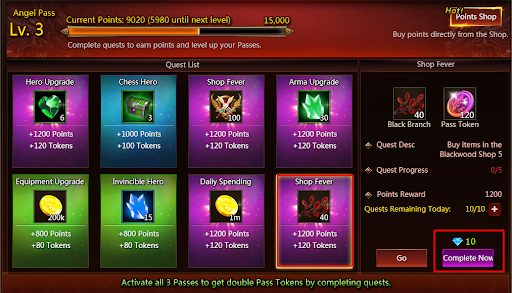 After completing the task, you will have to wait for some time before a new one appears. If you don't want to wait, you can upgrade the task by spending a certain amount of game currency.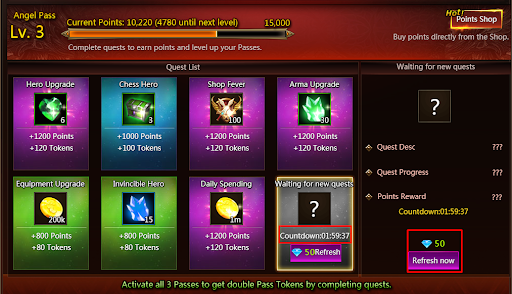 Additional pass points can be purchased in the store.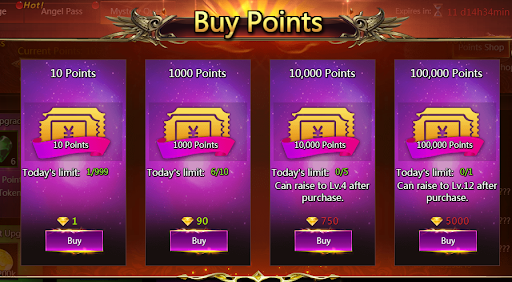 The number of purchases per day is limited.
The purchase price will be added to the VIP experience, but will not unlock the payment rewards.
Attention: the pass points are reset when the pass expires.
Pass shop
Basic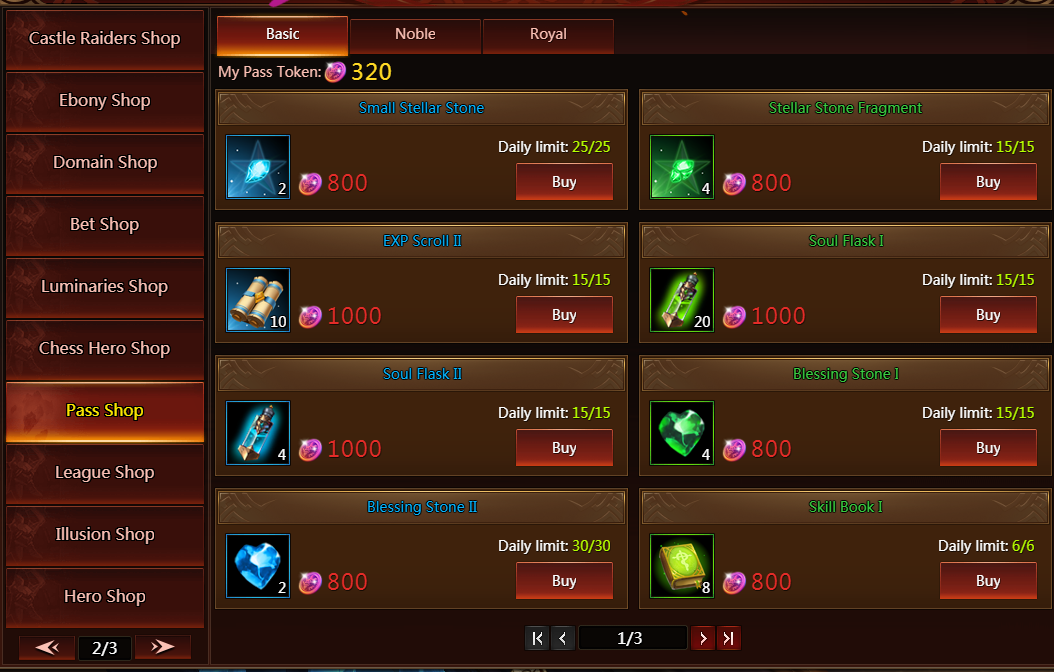 Exchange Pass Tokens for useful items.
The number of purchases per day is limited.
Noble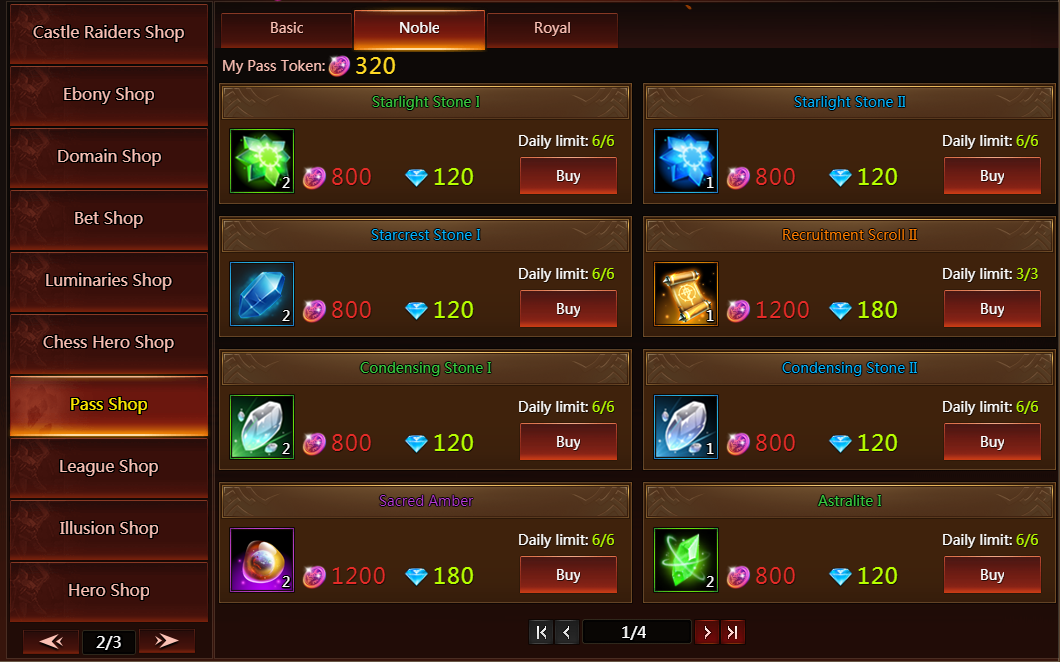 Attention:To exchange, you must have a Hero's Path pass.
Exchange Pass Tokens and Diamonds for rare items.
The number of purchases per day is limited.
Royal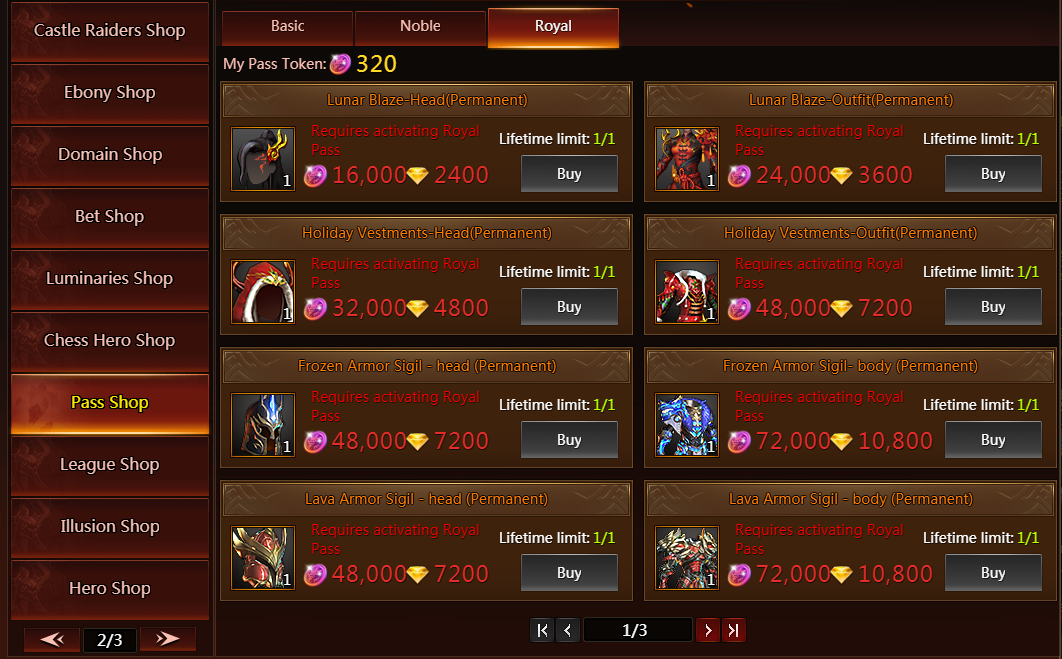 Attention: for sharing, you must have a pass the Path of the angel.
Redeem your Tokens and passes, and Topaz on unique items.
The number of purchases is limited.
Attention: rewards and items can change from event to event.
The guide is for informational purposes only and can be supplemented or changed upon receipt of additional information.