Events from July 27 – «Kingdom Celebration» and «Best effort»
Lords!
From July 27 to 31, the «Kingdom Celebration» event will be held in 7 kingdoms.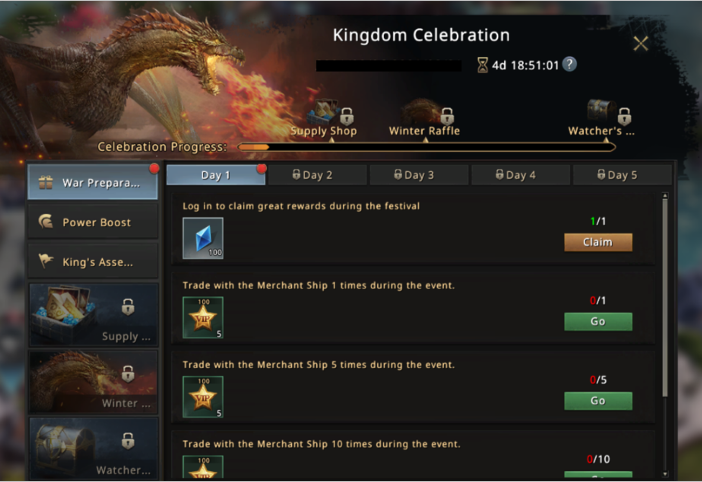 The king arranged a holiday for his subjects. The kingdom opens its treasury to all the lords who want to take part in the celebration!
The event consists of 6 stages, participating in which you will perform various tasks and goals, spin the roulette and win prizes, and receive gifts for replenishing and spending game currency.
Rare items will be waiting for you in a special Store, and in the last stage – a special chest.
Possible rewards:

Diamonds

Mark of the True Dragon

Tears of Lys

Spirit of Weirwood Tree

Universal Troop Medal

Resources

and much more
Read more about the event in the guide.
From July 28 to 30, take part in the «Best Effort» event.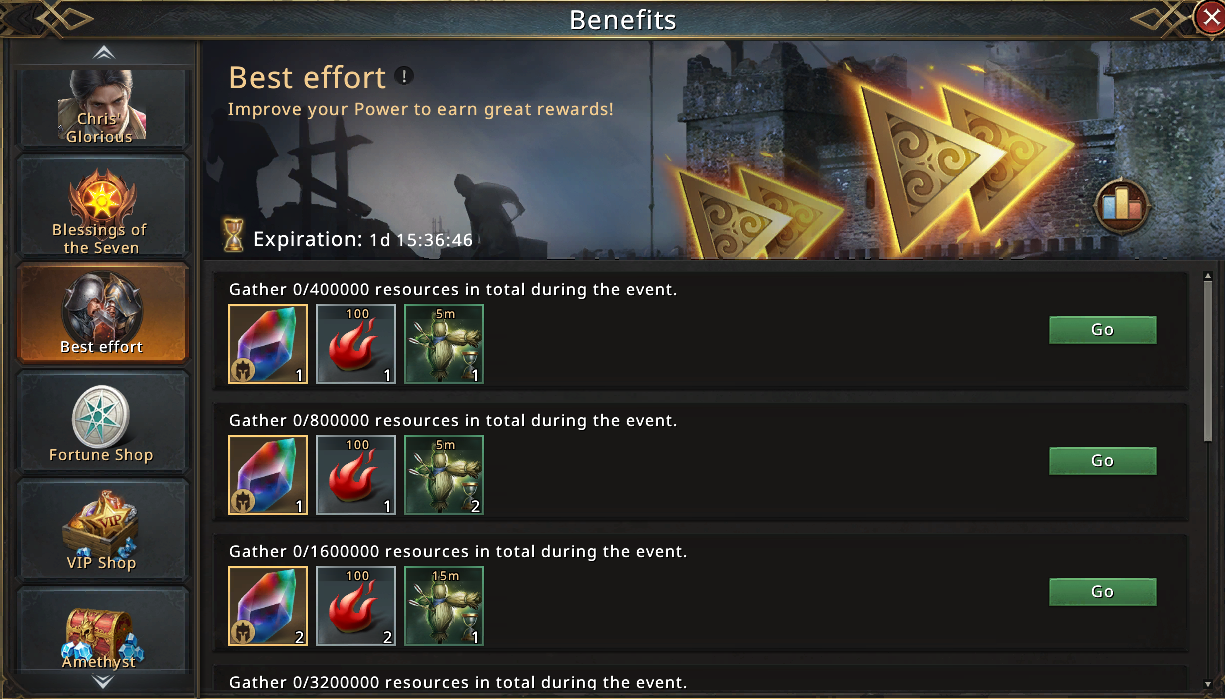 Complete various tasks during the event and get rewards for it!
And the most diligent will be able to get into the rating and additionally receive medals of the commanders!
Possible rewards:
Speed Up

Endurance

Parts of photos

Diamonds

Resources

and much more
You can read more about the event in the guide.
Attention! Some events can start in different kingdoms on different days.
Good luck in the game!