Event – Dragon Tower
Great warriors!
Today we're launching special event – Dragon Tower, which will last five days from 22.10 to 26.10.
Dragon Tower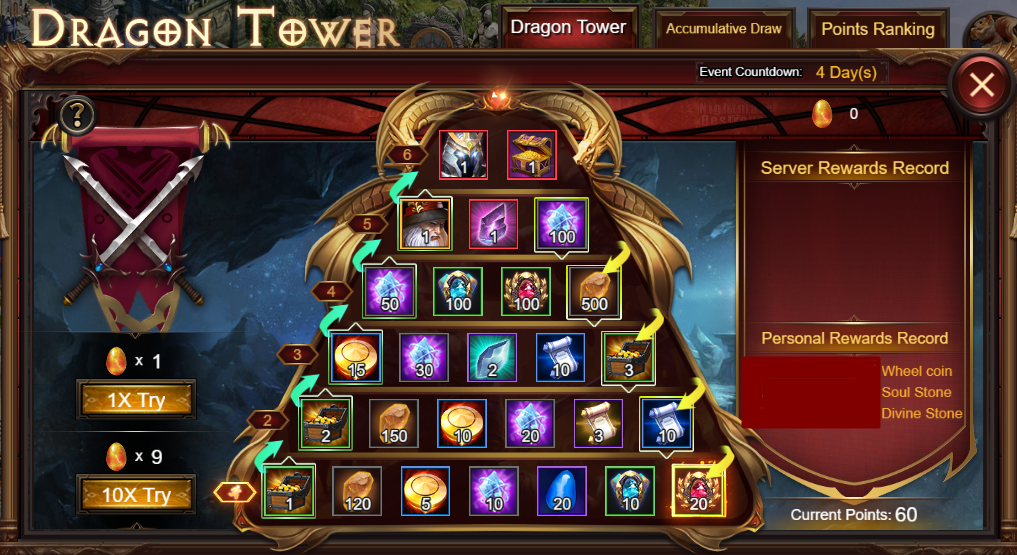 Climb to the top of Dragon Tower using Dragon Eggs for tons of rewards!
You have to overcome 6 levels of the tower. But be careful not to fall into the traps you have set.
The most persistent players will receive additional rewards.
By participating in the event you can get:
Improved Summoning Scroll
Gold Chest
Mordred
Merlin
Wheel coin
Warsoul Stone
and much more!
Read more about the event and rewards in the guide.
Have a nice game!