Event – Lucky Golden Egg
Great warriors!
Today we're launching special event – Lucky Golden Egg, which will last five days from 14.10 to 18.10.
Lucky Golden Egg
Available by icon 

Break the golden eggs with many rewards hidden inside!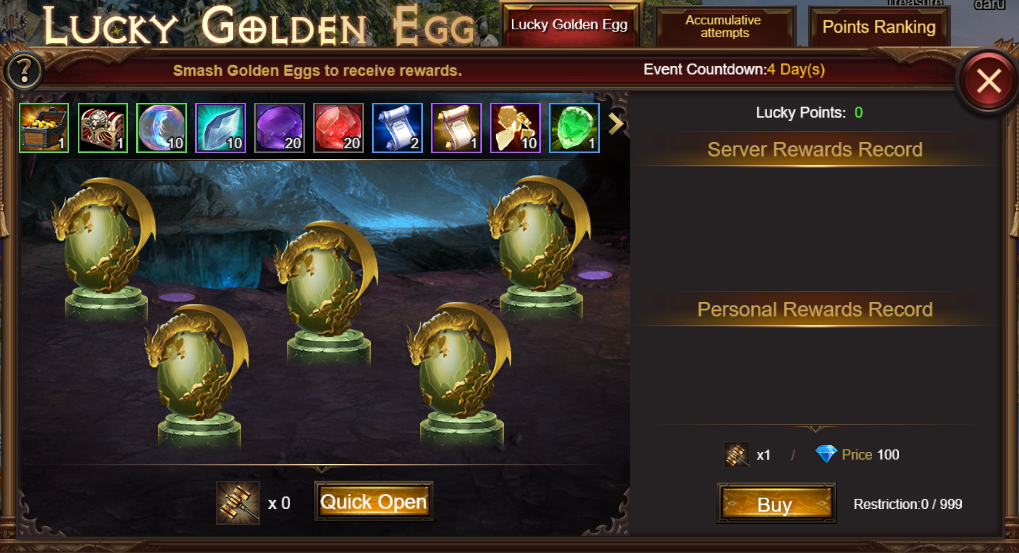 Use Hammer as many times as possible, then you can collect additional rewards for the number of attempts and get the best reward for a place in the ranking!
By participating in the event you can get:
Holy Wings Feather
Improved Summoning Scroll
Refined Stone
Gem Chest
Soul Crystal
and much more!
Read more about the event and rewards in the guide.
Have a nice game!