January 6th event – «Carnival»
Great warriors!
From 6 to 12 January «Carnival» event is waiting for you in game!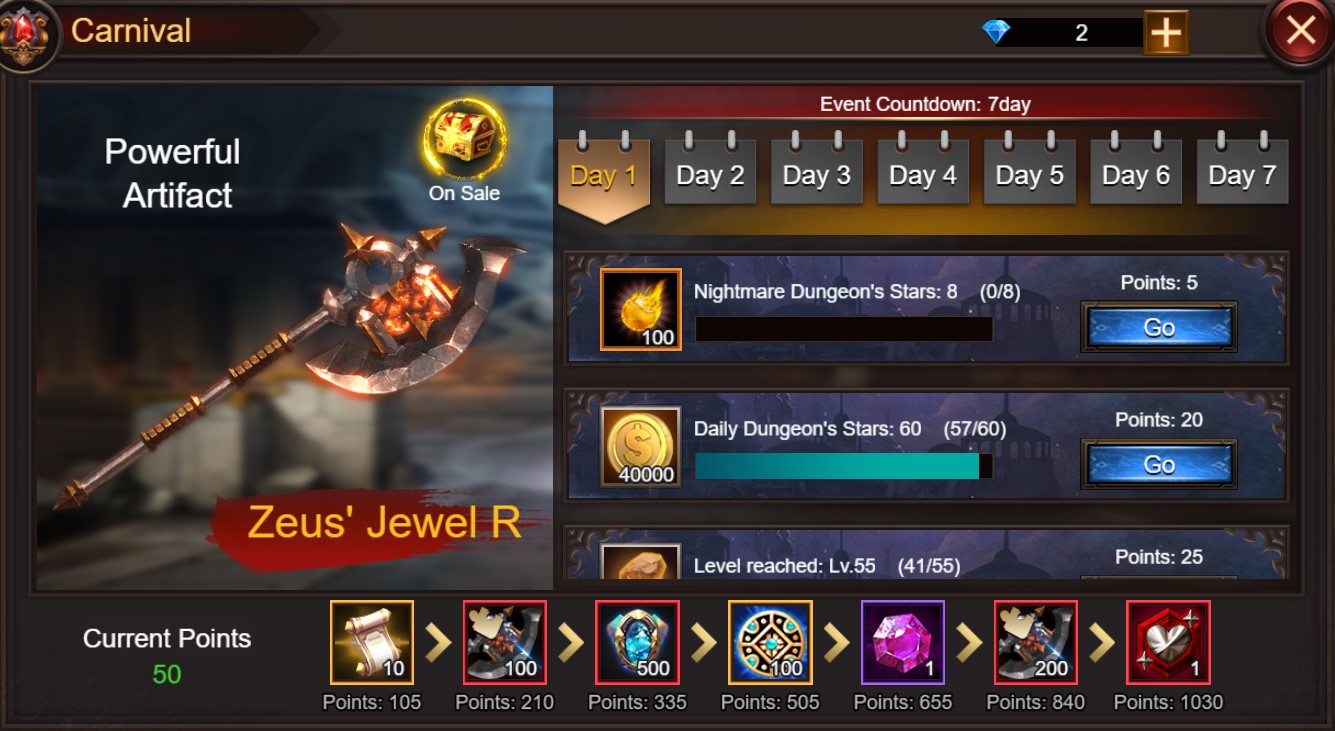 Complete new tasks every day, earn points and collect rewards!
By participating in the event you can receive:
Heroic soul,

Improved Summoning Scroll,

Awakening Stone,

Astral Points,

Promote Stone,

Diamonds

and much more.
You also have a unique opportunity to collect a powerful artifact Zeus' Jewel R!
Read more about the event and rewards in the guide.
Have a nice game!