Guide — Mercenary Relic
Mercenary Relic
Available by icon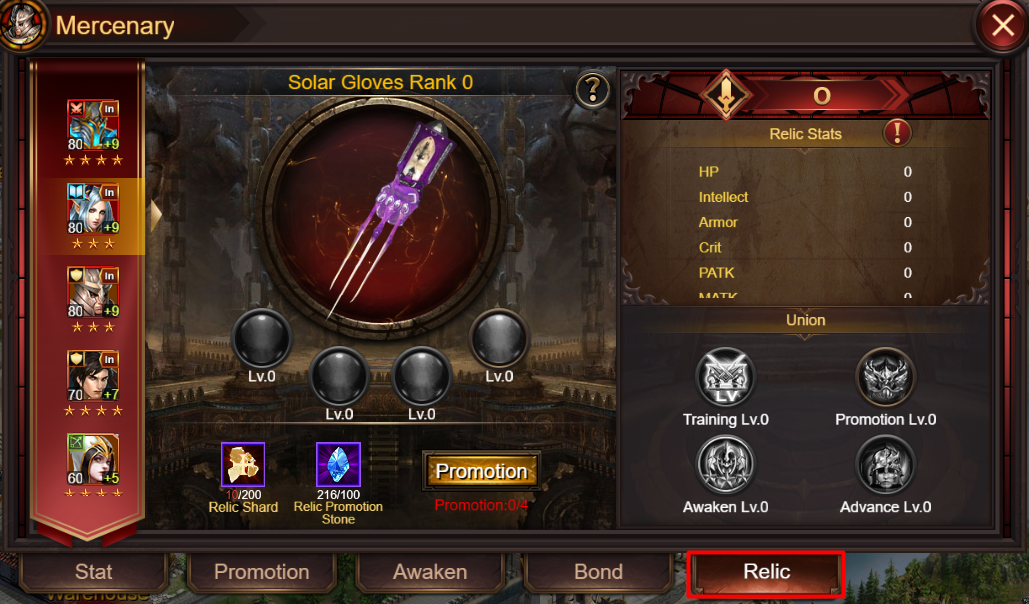 Mercenary Relic will be unlocked when Mercenary reaches Lv.60. The upper limit of Relic is Rank 20.
Every mercenary has its unique treasure. Every treasure has 4 parameters which can be increased.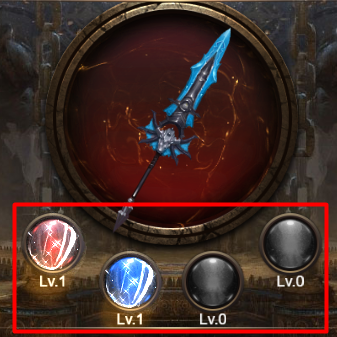 Actviate the Source ot Stats to improve Mercenary Stats.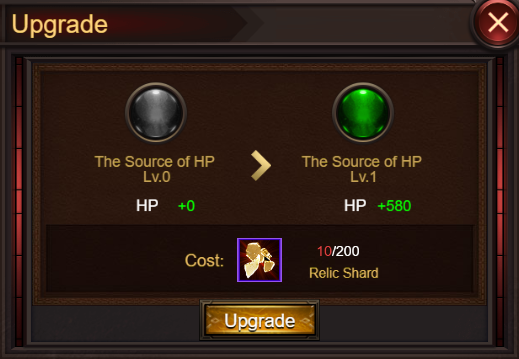 To activate Source of Stats special item Relic Shard is needed.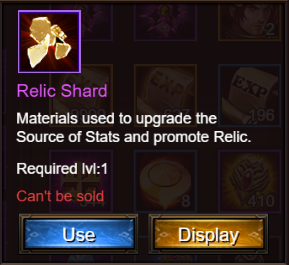 Relic Shard can be gotten passing elite dungeons.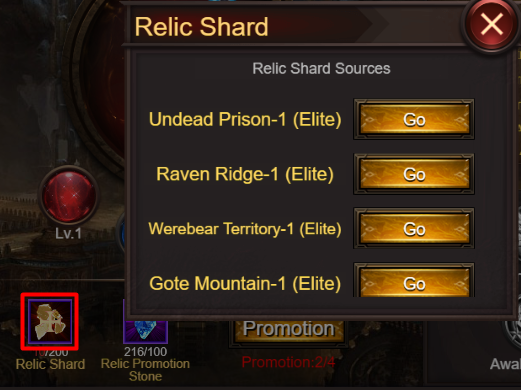 The higher Elite Dungeon's level is, the more Relic Shard You'll get.

After upgrading all Source of Stats, Relics can be promoted to improve Mercenary Stats.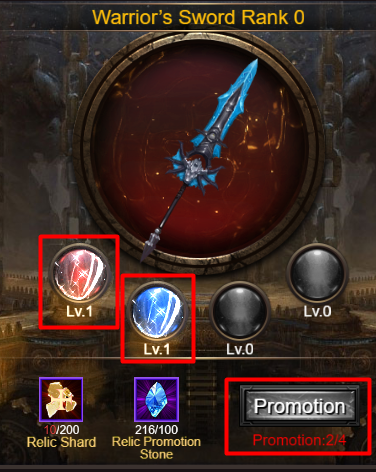 To perform Promotion You need such items as:
Relic Shard
Relic Promotion Stone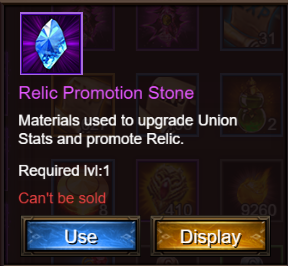 Relic Promotion Stone can be gotten passing Elite Dungeon's levels.
Note: the higher mercenary's quality is, the more Relic Shard and Relic Promotion Stone will be needed for upgrading all Source of Stats and Promotion.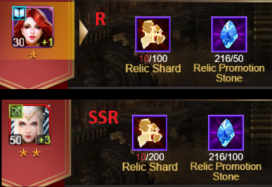 Union will be unlocked when Relic reaches the specified level. Stats bonus will base on Relic Training level.

To increase every Union You will need to fulfil certain requirements. To take a look on the requirements click on needed Union.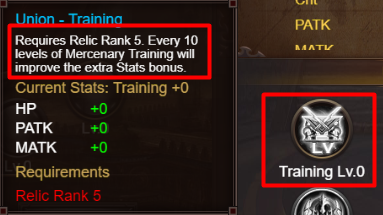 The guide can be added or changed as information becomes available.