Events from October 28 – «Halloween Celebration», «Halloween» and «Lucky Tree»
Warriors!
From October 28 to 30, participate in the «Halloween Celebration» event.
The event consists of many sections:
Equipment coupon

Replenishment of the reward

Fashion Banquet

Celebrating super discounts

Holiday shopping

Happy Set

Entry Reward

Booty from a party

Part of the holiday

A gift for activity

Christmas Spin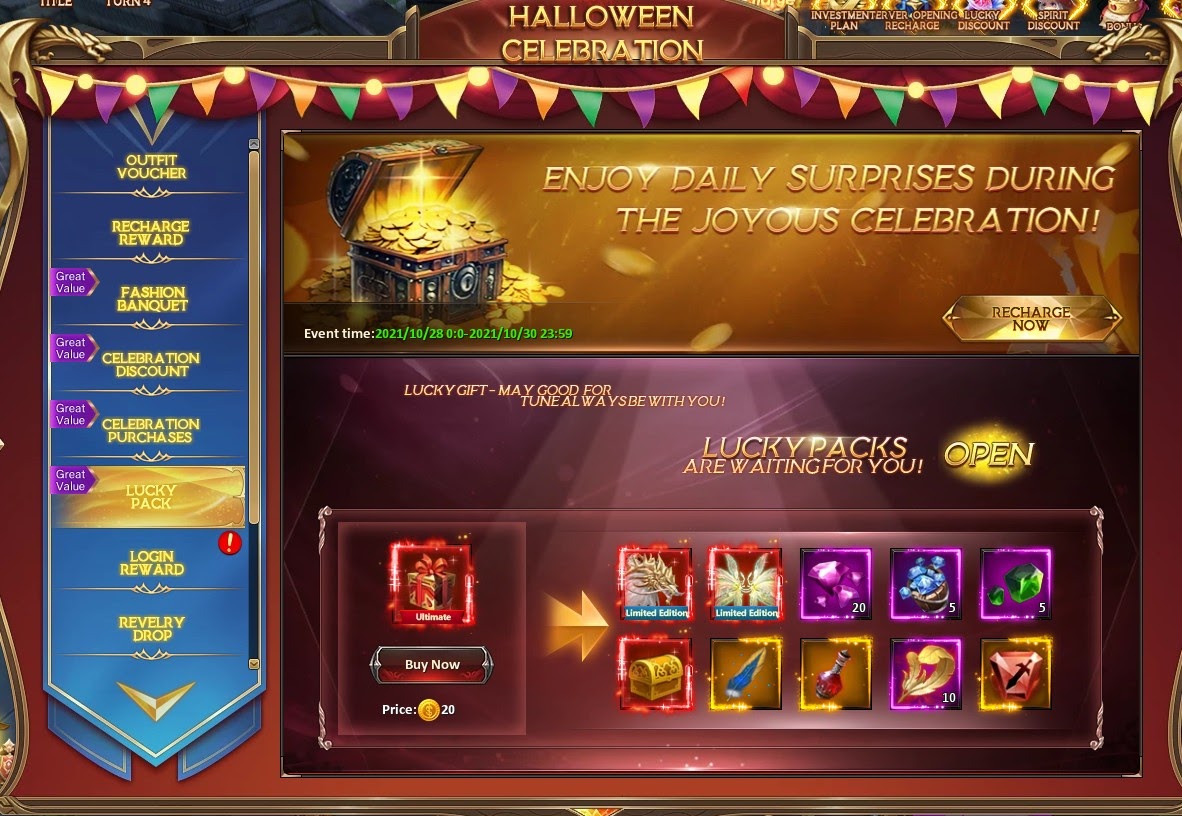 During the event, you can spin the festive roulette, get a lot of nice prizes for entering the game, replenishing and spending gold, and purchase various goods at huge discounts! You will also have access to a special Happy Halloween Set, opening in which there is a chance to get a Golden Dragon, Elf feathers and much more.
By participating in the event, you can get unique costumes, the appearance of wings, a steed and divine weapons, various resources and many other rewards.
Read more about the event in the guide.
From October 28 to November 2, another festive event is waiting for you — «Halloween».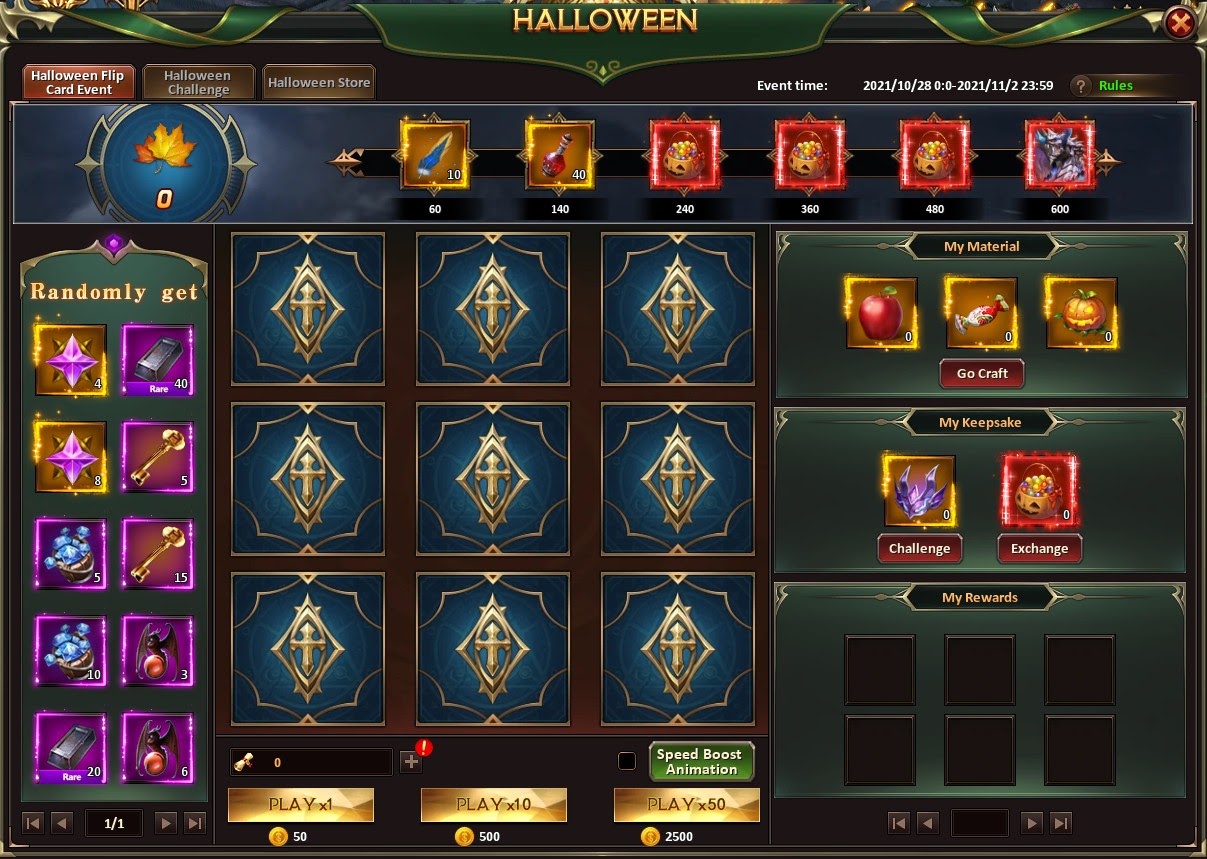 You will plunge into the real atmosphere of the holiday:
Open cards with rewards

Create gifts

Participate in a special competition

Visit the holiday store

and more
Collect various event items, defeat the boss, get Pumpkin Heads and exchange them for unique items in the Store.
You can become the owner of a set of elegant brocade, which includes a fashionable costume and an original look of a divine weapon!
Read more about the event in the guide.
From October 31 to November 2, offer your blessings to the «Lucky Tree».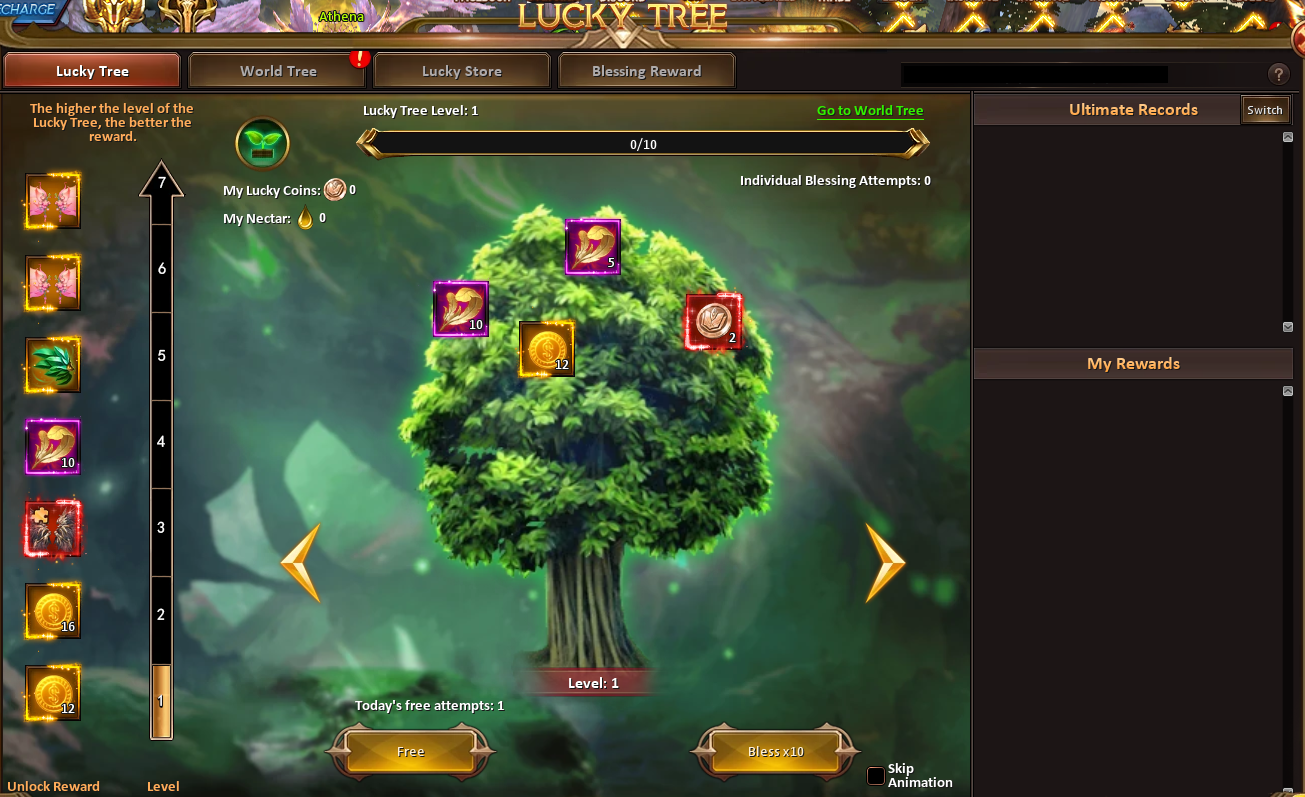 Bless your tree, increase its level and the level of the World Tree, get rewards for the number of blessings and exchange Lucky coins for rare items in the Lucky Store.
Nectar or gold is used for the blessing.
1 free attempt is given daily.
You can get:
Condor Flame

Tethered gold

Fragments of wings

Wings of Venus

Pen of Time

Regular and pink diamonds

Essences of the Codex

Relics of the Awakening

and more
You can read more about the event in the guide.
Have a nice game!