Guide – Featured Hero
Featured Hero
Available by the icon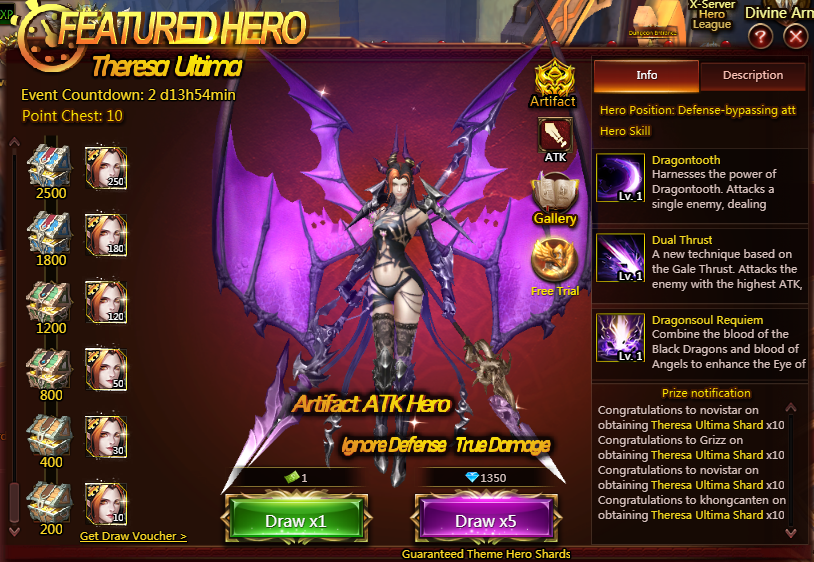 You can receive and improve an artifacted Theresa hero in this event. 
Theresa Ultima. Skills
quality – artifact

hero type – fighter 

hero's revenge – weakening the damage, attack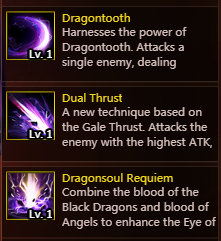 Participation in the event is a win-win. For any attempt, you will receive a reward. And the luckiest ones will get Theresa Ultima Shard.
To participate, you need a Special Summon Voucher or Diamonds item.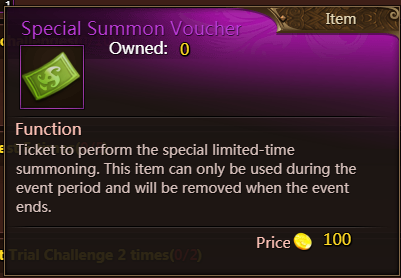 Attention: the coupon will disappear after the end of the event.
One free trial is given per day. The first paid attempt costs 150 Diamonds, the subsequent ones – 300 Diamonds.
You can also get a coupon in Events.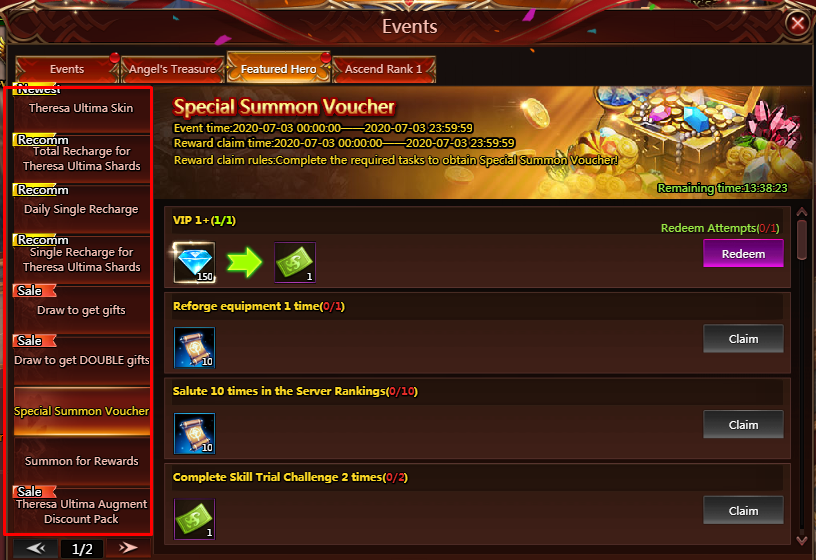 There is a possibility of participation 1 time and 5 times.

For participating 5 times, you are guaranteed to receive parts.
For each attempt you will receive 10 points. For a certain number of points, it will be possible to open the Point Chest:
200 points – 10 

Theresa Ultima Shard

400 points – 30 

Theresa Ultima Shard

800 points – 50 

Theresa Ultima Shard

1 200 points – 120 

Theresa Ultima Shard

1 800 points – 180 

Theresa Ultima Shard

2 500 points – 250 

Theresa Ultima Shard

3 200 points – 350 

Theresa Ultima Shard

4 000 points – 500 

Theresa Ultima Shard

Additional event rewards can be obtained: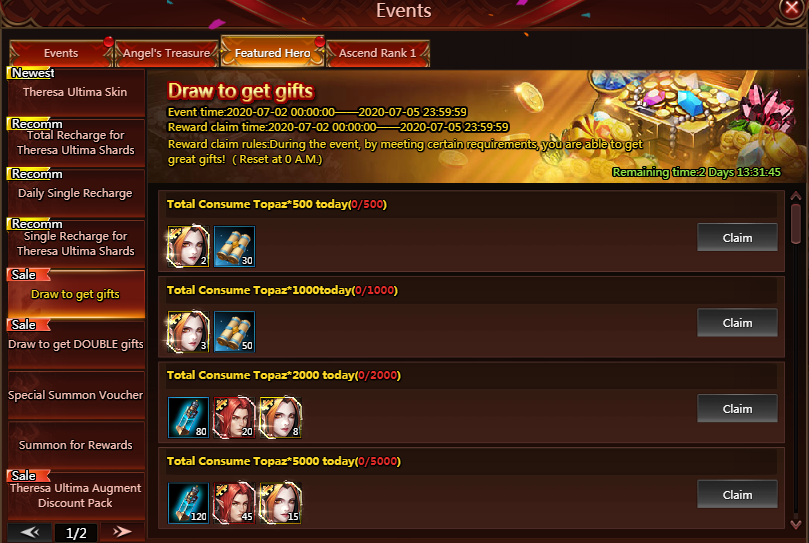 Attention: rewards may be different  from event to event.
The guide is for informational purposes only and can be supplemented or changed upon receipt of additional information.