Events from November 9 – «Battlefield», «Elite Trials», «Dragon Hunt Event» and «Navigator»
Citizens of Westeros!
From November 9 to 10, send your commanders to fight the rebels in the «Battlefield» event.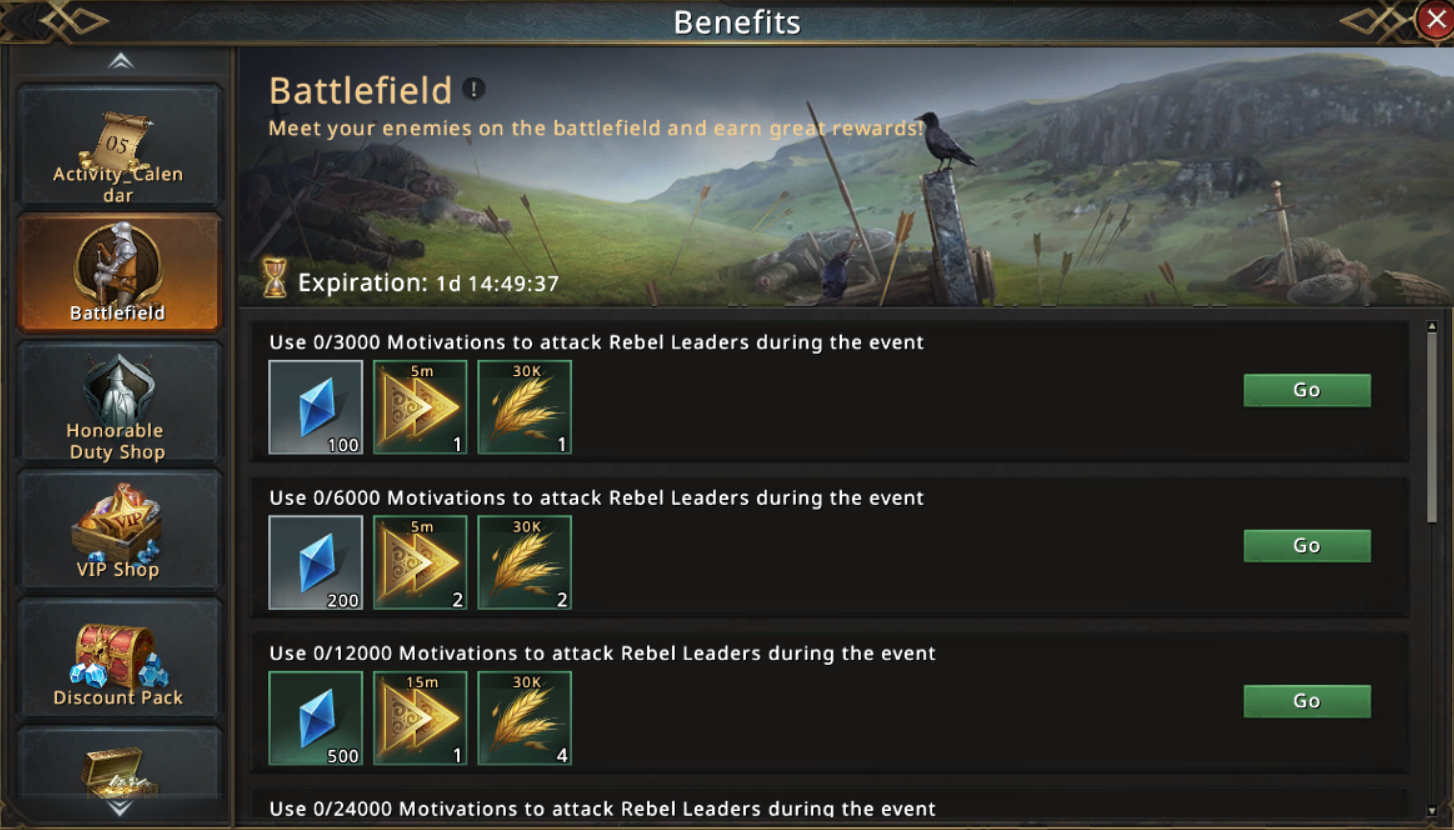 Attack Rebel Leaders and Rebel Groups and get nice rewards for it:
Diamond

Various Speed Up

Grain

Friendship Chest
You will find the rebels on the World Map.
Read more about the event in the guide.
Elite Trials is one of the most interesting and anticipated events in the seven kingdoms, in which you can take part from November 9 to 15.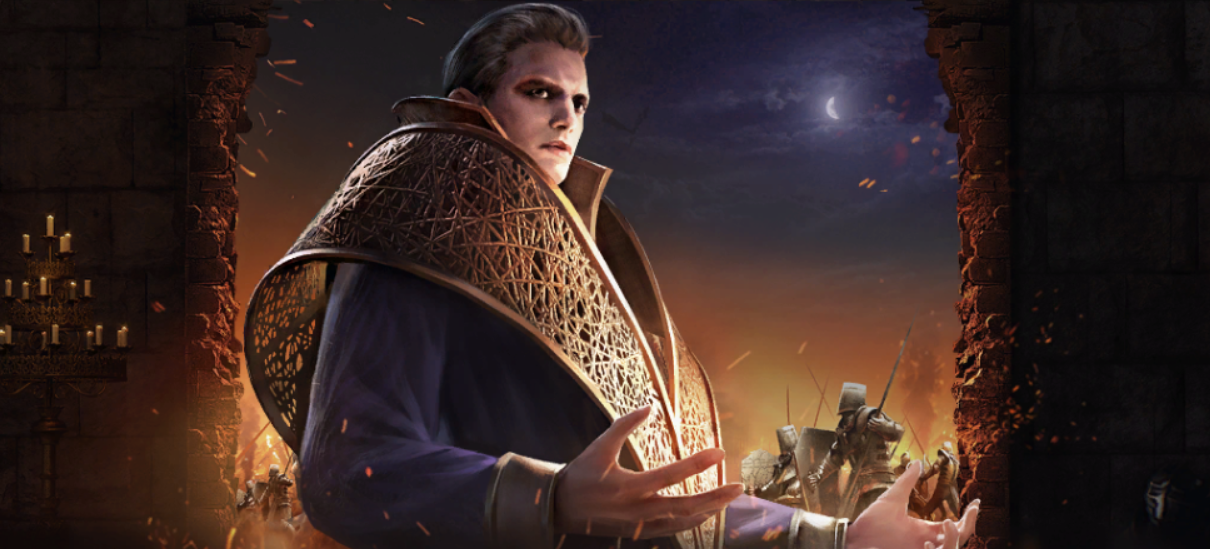 If your alliance has at least 25 active members, if your kingdom is protected for at least 51 days, then feel free to enter the competition, defeat all the bosses, earn Trial Points and get the highest ranking rewards:
Accelerators

Gold Dragons

Diamonds

VIP Points

Friendship Chest

Motivation

and much more
During the test, you can get Trial Tokens, which are exchanged for rare items in Elite trialshop:
Commanding Officers ' Medals

Medals of the appearance of the troops

Resources in a huge amount

Race Boots

Advanced Skill Raffle Token

and more
More information about the event can be found in the guide.
From November 10 to 14, participate in the «Dragon Hunt Event».
The event consists of 2 parts:
Lost in the Smoke

Lairs of Flame
Lost in the Smoke – from 10 to 14 November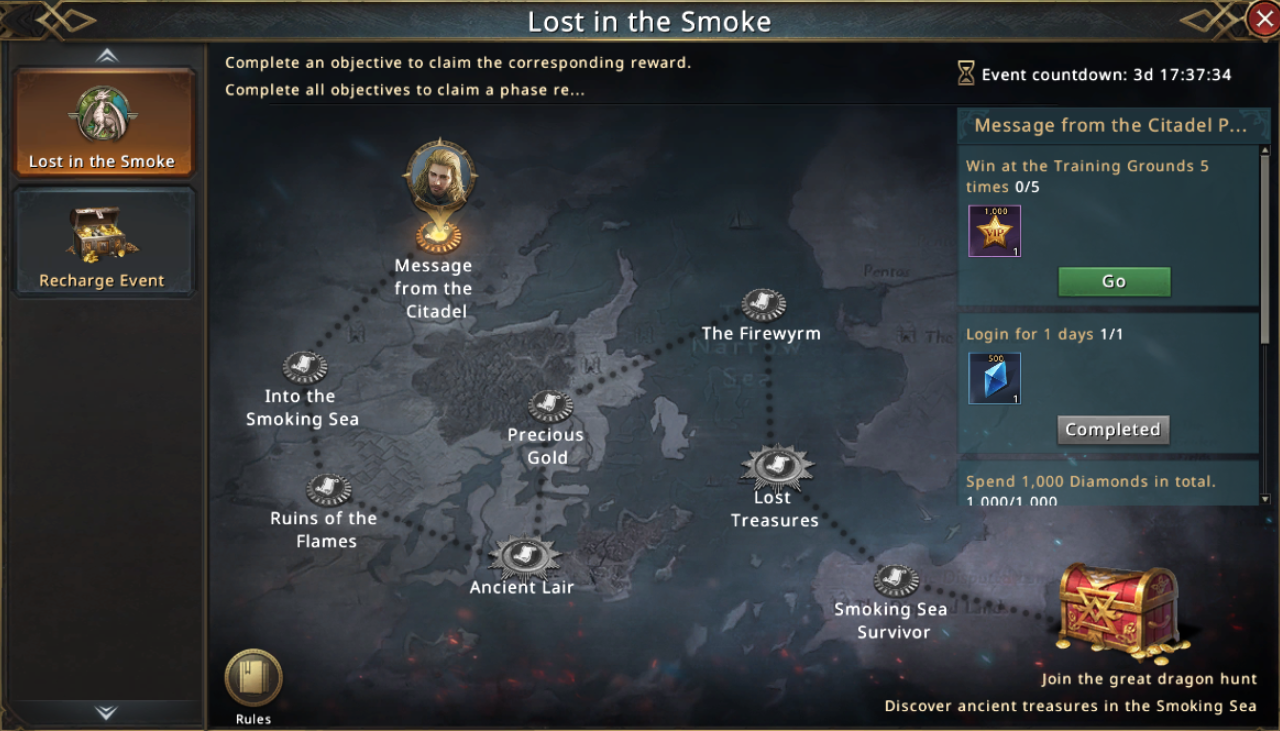 Follow the dragons and find all the treasures in the Smoking Sea.
You have to overcome 8 stages, each of which consists of 4 tasks.
Complete tasks and get rewards:
Diamonds

Mark of the True Dragon

Spirit of Weirwood Tree

VIP Points

Honor banner

and much more
Lairs of Flame – from 11 to 14 November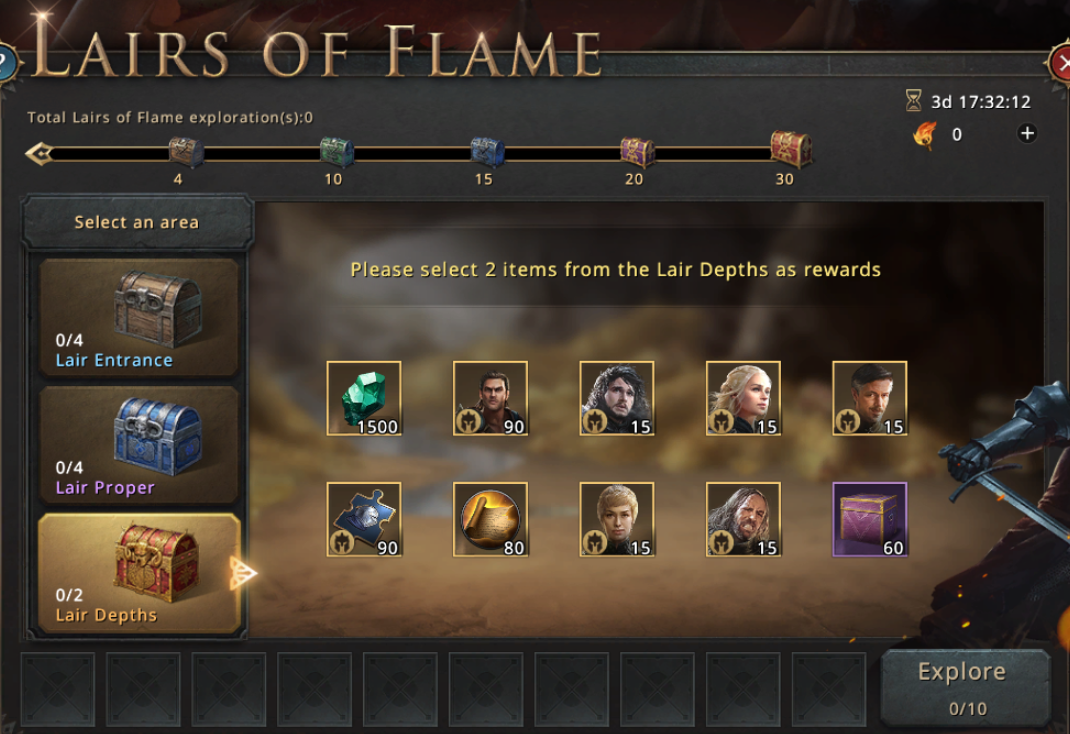 Make your way to the dragon's lair, where valuable treasures are hidden, which are waiting for their heroes.
Choose rewards and open chests using the Exploratory torch.
The Exploratory torch can be obtained by exchanging it for 10 Black Diamonds.
There are three categories of awards available:
Lair Entrance – 4 awards

Lair Proper – 4 awards

Lair Depths – 2 awards
Cherished treasures are waiting for you:
Commanding Officers ' Medals

Diamonds

Refined rough

Shadow Essence

Army Appearance Medals

and much more
Attention: you can participate in the event up to 10 times. To choose a new reward, you need to open all the chests.
Read more about the event in the guide.
Lord, a ship has docked at the walls of your castle and the captain is waiting for you on board. Rather, stock up on Current Compasses and hit the road from November 10 to 12!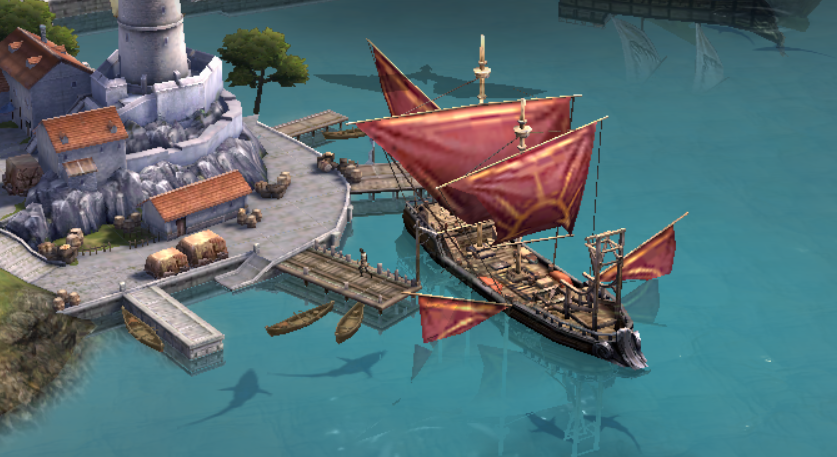 You can choose one of two routes:
A small reward will be waiting for you at each stop. And the main reward you will get if you get to Treasure Isle or Diamond Cave.
Visit Treasure Isle and get Exploration Coins, which can be exchanged for valuable items in the event store:
Commanding Officers ' Medals

Badge

Appearance of the troops

Boosters

and much more.
In Diamond Cave, a huge amount of Diamonds is stored and only on your luck will depend on how much you can take with you.
Read more about the event in the guide.
Attention! Some events can start in different kingdoms on different days.
Have a nice game!