Events from June 8 – «Siege of Winterfell», «Navigator», «Dragon Carnival» and «Season of Blossoms»
Lords!
From June 8 to 9, take part in the grand event «Siege of Winterfell».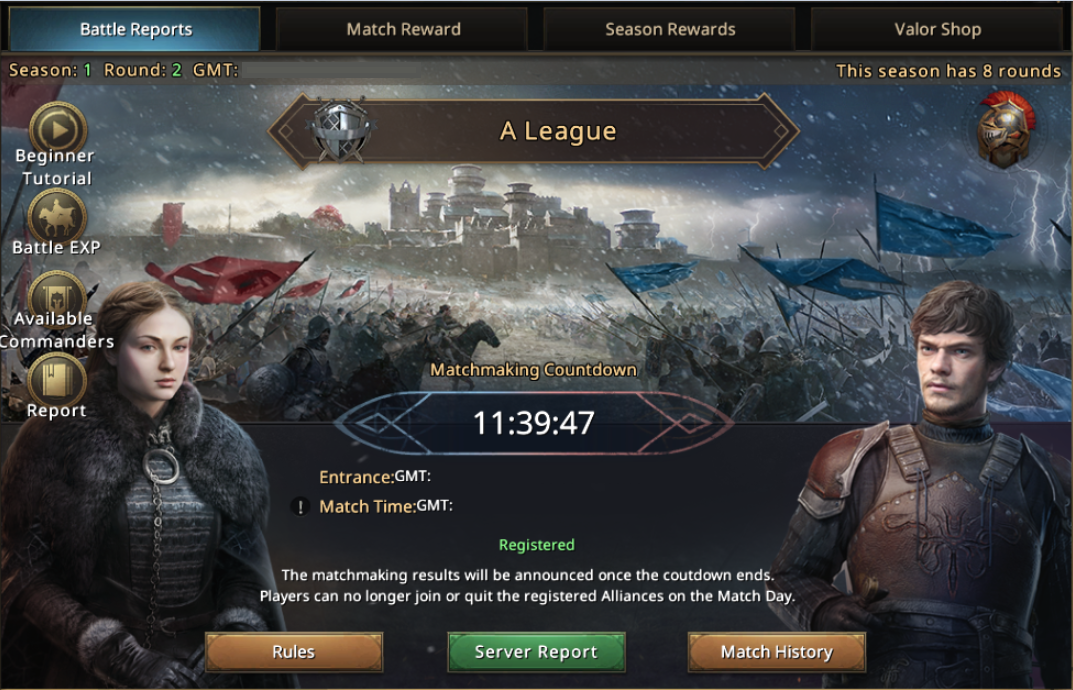 Robb Stark marched south with his army, leaving Winterfell unprotected. House Greyjoy decided to seize the moment and seize it.
Your alliance will have to fight for one of the parties. The choice of the party is determined randomly.
Apply for participation, fight in one of the leagues, earn the most points and get the best ranking rewards!
You can win:
Speed Up

Images of castles

Crest of Vigor Badge

Commanding Officers ' Medals

Diamonds

Advanced Skill Raffle Token

and much more.
You can read the event rules in the guide.
Lord, a ship has docked at the walls of your castle and the captain is waiting for you on board. Rather, stock up on Current Compasses and hit the road from June 8 to 10!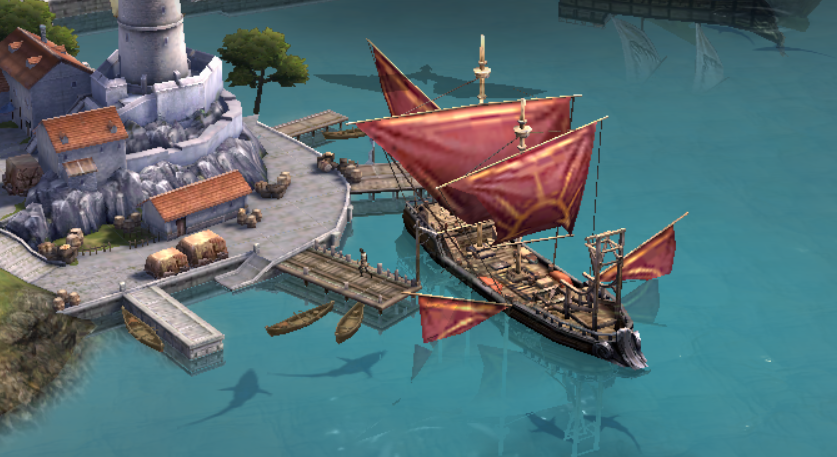 You can choose one of two routes:
A small reward will be waiting for you at each stop. And the main reward you will get if you get to Treasure Isle or Diamond Cave.
Visit Treasure Isle and get Exploration Coins, which can be exchanged for valuable items in the event store:
Commanding Officers ' Medals

Badge

Appearance of the troops

Boosters

and much more.
In Diamond Cave, a huge amount of Diamonds is stored and only on your luck will depend on how much you can take with you.
Read more about the event in the guide.
On June 9, you have a unique opportunity to plunge into the «Dragon Carnival».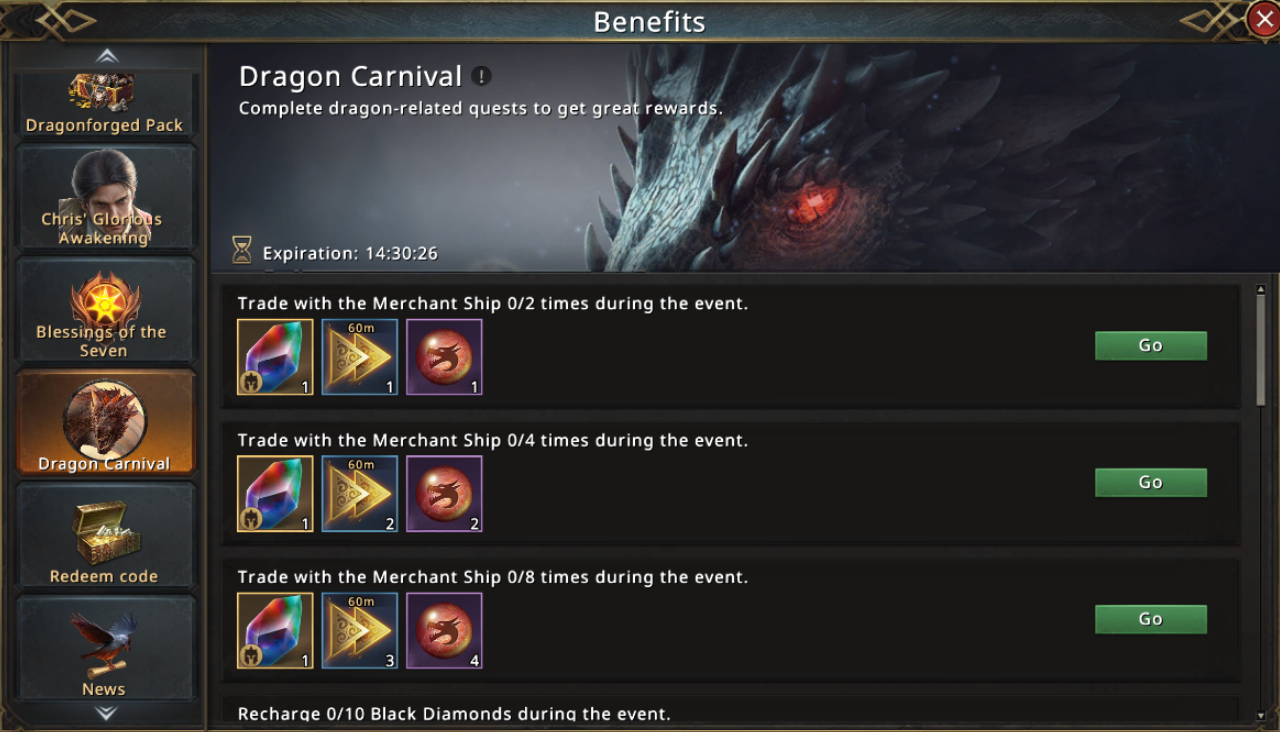 Complete various tasks and get nice rewards and a special Seven-colored Diamond item that can be used in the Blessing of the Seven event.
For participation in the event, you can get:
Fiery Essence

Speed Up

Mark of the True Dragon

Diamonds

Gold dragons

and much more
Read more about the event in the guide.
From June 9 to 13, the «Season of Blossoms» event is available for you.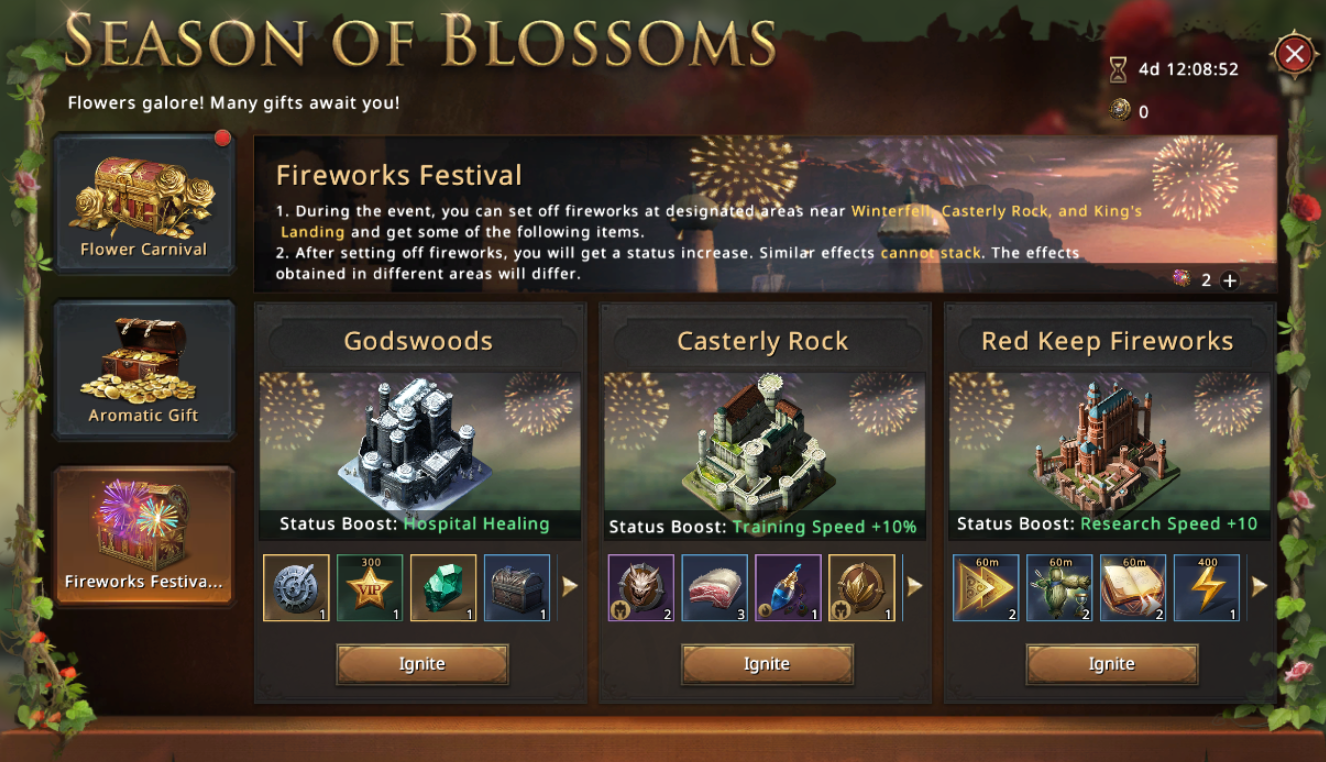 Get a lot of gifts for launching fireworks near the castles, for daily marking and buying in-game currency!
Possible rewards:
Unique avatar frame

Spirit of Weirwood Tree

Elite General Token

Diamonds

Speed Up

and much more
You can read more about the event in the guide.
Attention! Some events can start in different kingdoms on different days.
Good luck in the game!