Events from June 26 – «Eternal Glory», «Kingdom Celebration», «All-Out War» and «Navigator»
Lords!
From June 26 to 29, participate in the «Eternal Glory» event.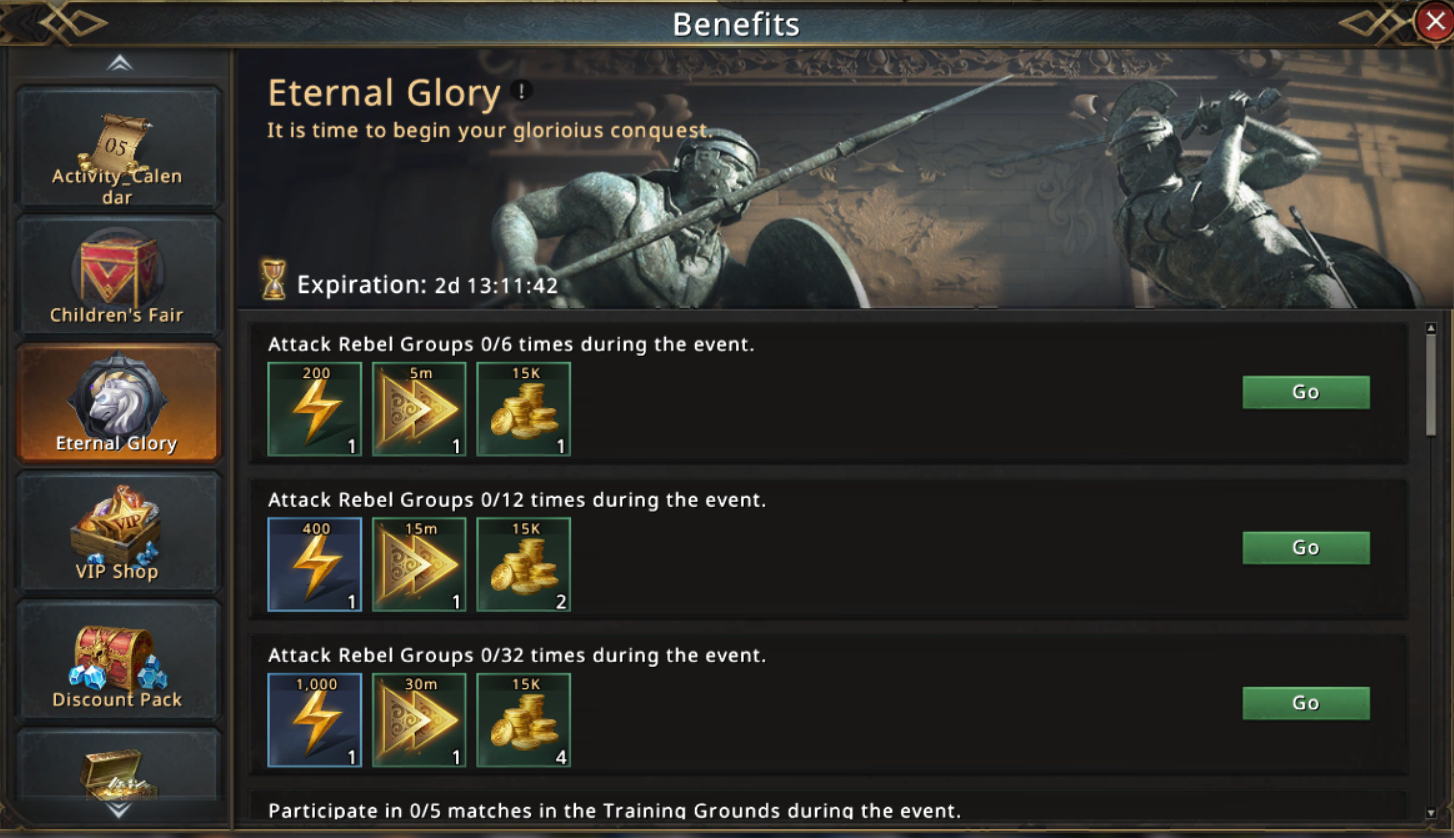 Attack Rebel Groups, send a dragon to explore, participate in matches in the Training Grounds, fight in Weirwood, trade with the Merchant Ship and get rewards.
By completing tasks, you can get:
Motivation

Resources
Accelerators

Truce

VIP Points

and other
Read more about the event in the guide.
From June 26 to July 1, the «Kingdom Celebration» event will be held in 7 kingdoms.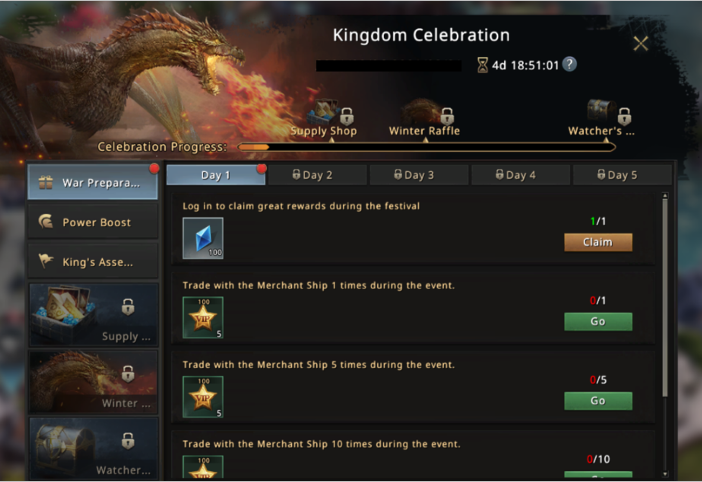 The king arranged a holiday for his subjects. The kingdom opens its treasury to all the lords who want to take part in the celebration!
The event consists of 6 stages, participating in which you will perform various tasks and goals, spin the roulette and win prizes, and receive gifts for replenishing and spending game currency.
Rare items will be waiting for you in a special Store, and in the last stage – a special chest.
Possible rewards:

Diamonds

Mark of the True Dragon

Tears of Lys

Spirit of Weirwood Tree

Universal Troop Medal

Resources

and much more
Read more about the event in the guide.
From June 26, enter the territory of the ancient kingdom in the «All-Out War» event.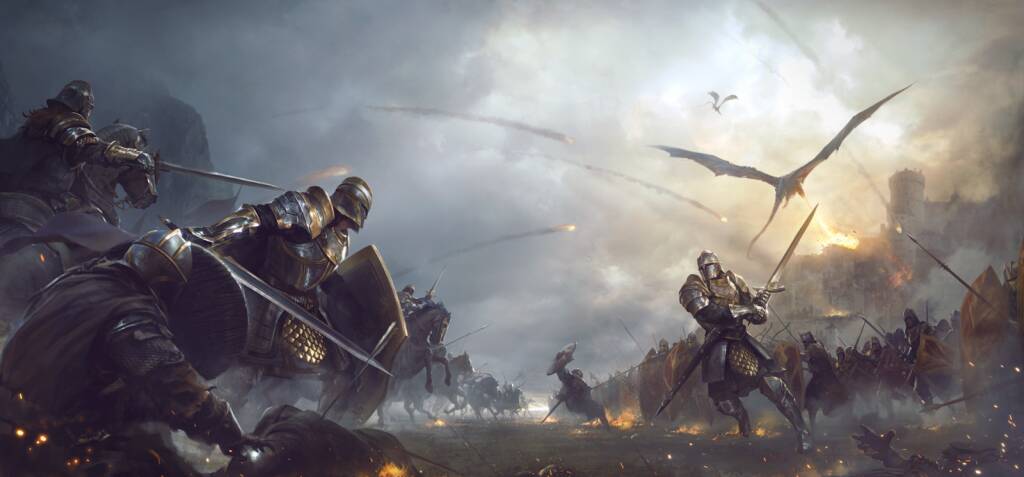 Become a conqueror in the new land of the Dragon Kingdom!
Summon allies, divide into factions, capture towns and villages.
You are waiting for real-time battles, long distances, logistics, free march and a variety of attack options without restrictions.
Defeat the Twin Dragon Guardians to get valuable treasure chests and discover hidden hot springs with angelic blessing.
The map of the Dragon Kingdom is huge, which allows the lords to control their troops and march freely wherever they want!
The Lords can also discover Hidden Valleys in the corners of the Dragon Kingdom, inhabited by dangerous enemies. Explore these mysterious lands if you dare to face the wrath of the dragons!
Fight to become the owner:
Lightning Essence

Deception – Fragment

60 mins Speed Up

[Ancient] Trickery

Weapon Reforge Ore

and much more
You can read more about the event and awards in the guide.
Lord, a ship has docked at the walls of your castle and the captain is waiting for you on board. Rather, stock up on Current Compasses and hit the road from June 27 to 30!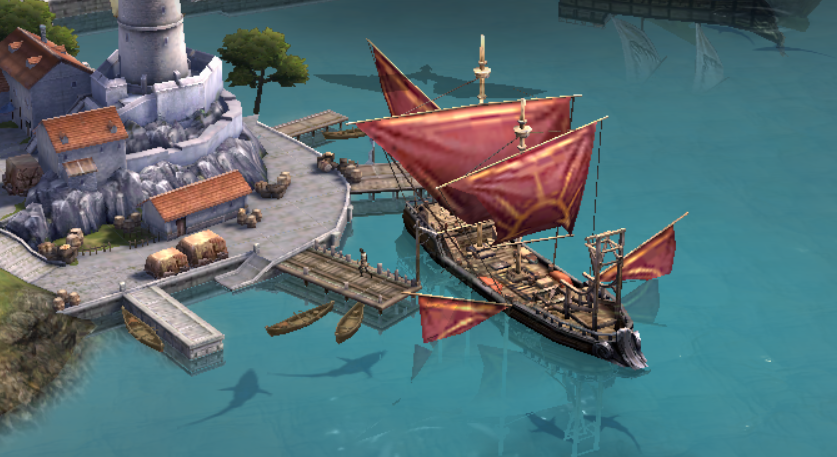 You can choose one of two routes:
A small reward will be waiting for you at each stop. And the main reward you will get if you get to Treasure Isle or Diamond Cave.
Visit Treasure Isle and get Exploration Coins, which can be exchanged for valuable items in the event store:
Commanding Officers ' Medals

Badge

Appearance of the troops

Boosters

and much more.
In Diamond Cave, a huge amount of Diamonds is stored and only on your luck will depend on how much you can take with you.
Attention! Some events can start in different kingdoms on different days.
Have a nice game!