Guide – Return to Westeros
Return to Westeros
Available by icon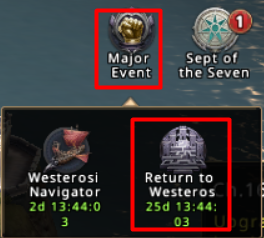 Invite your friends to come back to the game and join you in your glorious conquests!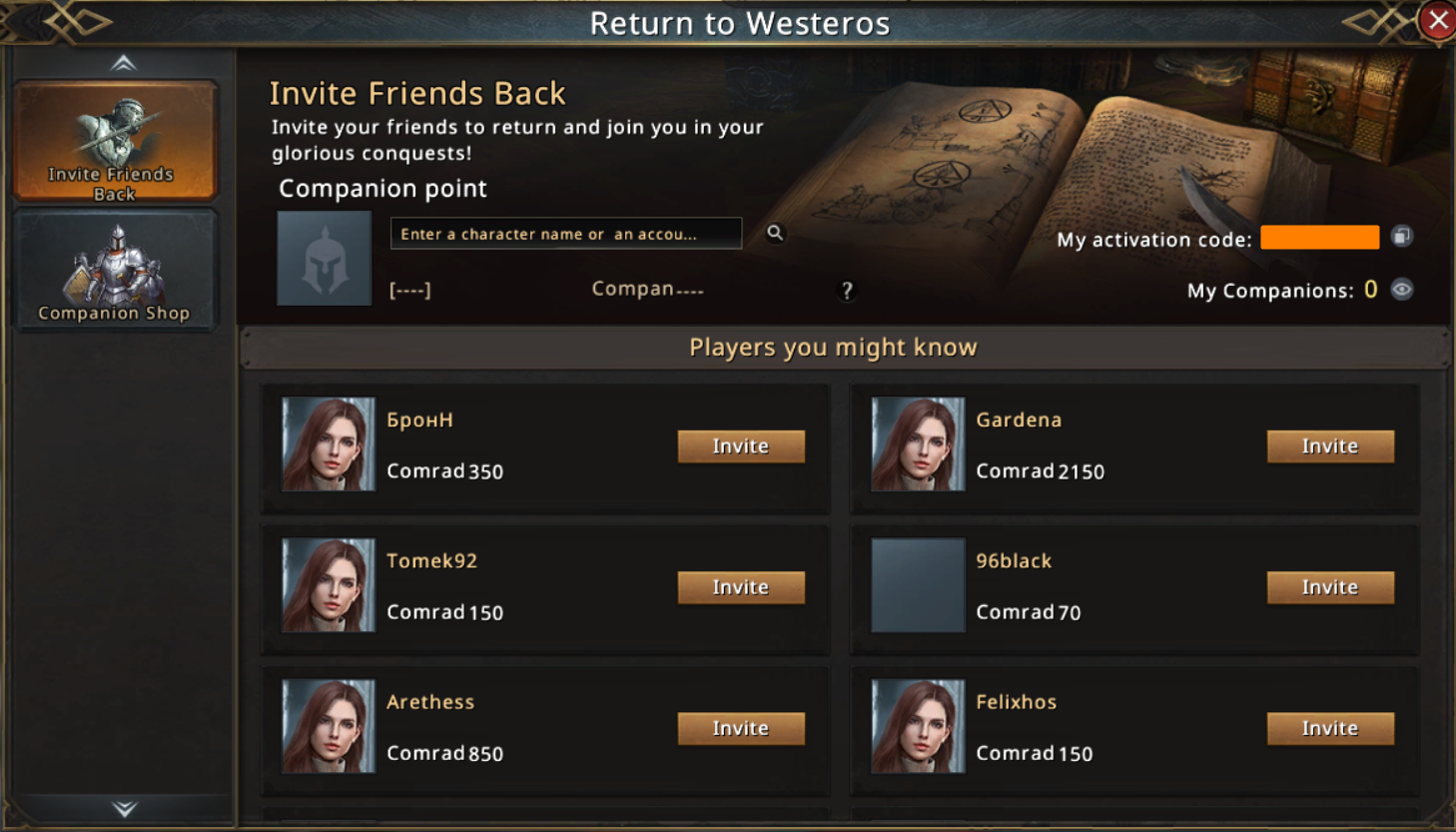 The event window displays a list of players who have not logged in to the game for a long time. You can call any of them back to the game if you have contact with them.

This window also displays your invitation code, which you must share with your friend.

When the player you invited returns to the game and enters your code on their page, you will receive a certain number of Companion points, and you will both receive a nice reward.
You will be able to earn Companion points for logging into the game, completing daily tasks, and buying Black Diamonds after your friend returns to the game.
The points you earn can be spent in the Event Store.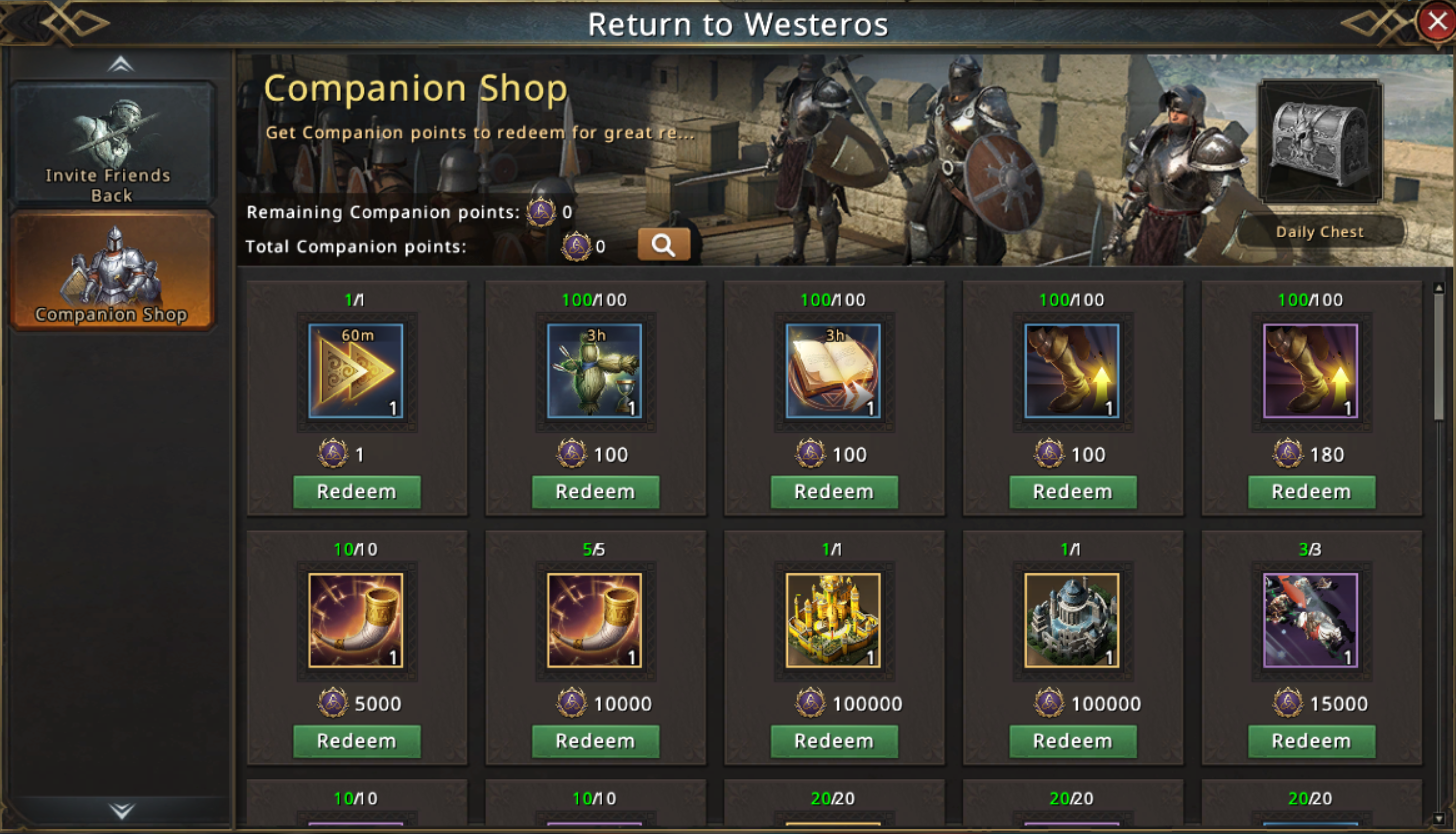 In addition to exchanging points in the event store, you can receive a Reward Chest daily.

If you were invited and you returned to the game
Back in the game, enter the received invitation code in the "Set of former glory" window and collect useful resources.

In addition, you have the opportunity to get even more rewards by participating in events on the occasion of the return to Westeros:

Admission gifts for those who return within 7 days

Special 7-day tasks for which you can get a reward

Special Store-an exclusive store for returning players
Changing the server
Players who have not been in the game for more than 30 days get the opportunity to move to another server for free. You can only go to a server that was opened at least 90 days ago.
The guide can be added or changed as information becomes available.