07/08/2019 at 7:17 AM
#9182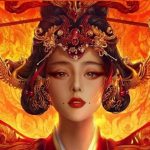 Lisitsa
Keymaster
Qhat are the requirements for each player?
and not even a single one of us can register. there is no button to register for the event.
does the button only show up if we have fullfilled a certain requisite?
The administration contacted the developers, and I received information about this event.
Unfortunately, now it is working incorrectly and we don`t know when the developers will be able to set up his work.
I regret that I couldn`t help you. But I will keep you informed if the event will be corrected.