07/05/2019 at 6:27 AM
#9164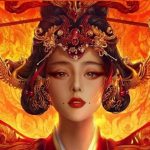 Lisitsa
Keymaster
in addition there is a quest we cant solve without playing the grand battlefield.
maybe you could at least help us skip this quest as we cant continue without it.
That would be really great.
If the Grand Battlefield event is working properly, then it remains only to wait for an attempt to pass it. But I will inform the developers about the opportunity to skip this event, if in the near future the Grand Battlefield will not be passed by the players.
Thanks for helping to make the game better! 🙂