07/05/2019 at 6:16 AM
#9162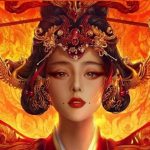 Lisitsa
Keymaster
Hey Lisitsa, thanks for trying to help.
You can find a screenshot of the battlefield login in attached.
I am Level 61 and my Nickname is DrNikk and I am playing on server 6.
Hmmm, as I can see, you have not enough registered players to start the event…
For each region must be recruited 6 marshals → players (In total, 18 players).