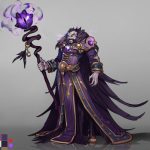 LordRaven
Moderator
you dont have to choose Slayerswrath, it looks like you still will be able to join from all servers separately and your characters will be in them.
this merger will only give room to work other things as one, like chat, joining guild etc..
but we should get more details when merger is announced on how it exactly works.
This reply was modified 2 years, 5 months ago by LordRaven.
Last edited: 02.07.2021 19:16