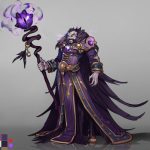 LordRaven
Moderator
Medeya, i dont really know whats happening to your account. i have updated esprit your issue twice now.
you might have to add more details from support ticket at what time you saw the lost item. then what time you logged in again to see the items are gone.
This reply was modified 1 year, 2 months ago by LordRaven.
Last edited: 18.06.2021 14:51