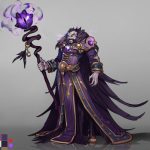 LordRaven
Moderator
Tox2 let me check it with my team on monday and update here for you. i understand from talking to you that you saved team before registering but it did not show in list for registering the updated team.
I misunderstood seeing the screenshot since pic 2 was after registration.
This reply was modified 2 years, 5 months ago by LordRaven.
Last edited: 11.06.2021 16:39