21815740
Participant
When you get 10 full stars you must increase the progress bar another full time and then have the promotion stones.
If you look at the below I have 10 full stars but I have fill the progress bar another time before I can advance.
I think this might be the cause of the above posts. If you have filled all 10 stars and your progress bar is full and you have holy wings promotion stones and it still won't advance, then post a screenshot so they can work on it.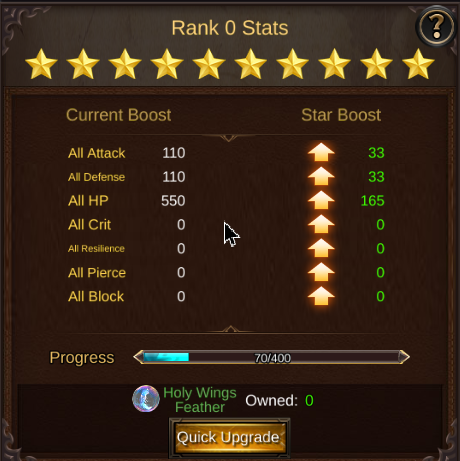 Last edited: 27.03.2021 15:09