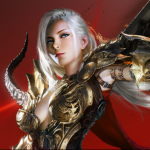 Maeve
Keymaster
My spouse is after trying wing trial now over a hr not able to get out of that wing trial she keeps getting back put in even after ccleaner /dns flush/reload/forced reload /sign out and all before still in that room!
Hello!
Unfortunately, at the moment we have an error with the Wings Trial dungeon. Our developers are already working on it. As soon as they fix, I'll let you know. At the moment you can use blitz button to collect resources.
Kind regards,
Dragon Lord community manager.