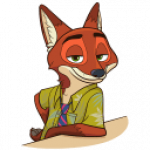 Кот
Keymaster
And we on Starfire server will miss to be able to make bets as that has to be done before 11 of september and to be allowed to loot that chest with goodie stuff.. My say you acting very nonchalant and like you not caring 🙁
Dear player, currently we are doing our best.
All the information has been transferred to a technical specialist.We are sure that the "battles" will be available next season.Please, don`t forget to take part in the "Hero League", this is a mandatory condition.
This reply was modified 1 year, 4 months ago by Кот.
Last edited: 08.09.2020 18:55