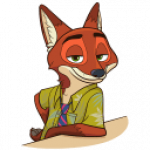 Cat
Keymaster
Ticket #38789
I can see the bug is kind of fixed, a bit sad we on Starfire haven't been able to play X-server hero league and has missed out on goodie stuff during this time and also a bit left behind vs. server Daybreak as an exemple, any compensation for us?

At the moment it's all in chines (I think) so it still need some fixing.
Hello
Now the event is available for you.
To open the option "X-server Hero League", firstly you need to have a fight in the "Hero League".