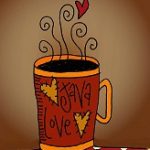 Quinoa
Participant
Hello.
We are not responsible for the performance of this gaming platform, we have nothing to do with it.
You mean by gaming platform = MY.GAMES?
So then most people playing on Flash that will stop work in December 2020, hope the devs. have a new plan for what kind of format the game will work under then. I will come back then as I love the game very much, spent hours and hours.
Now I can't even get a log in screen, just it can't find the site, where the game use to pop up when you press play on the MY.GAMES launcher (hope they fix it soon)