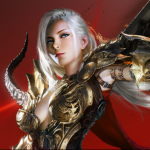 Maeve
Keymaster
Hello admin,

so you add a reward for getting relic gacha coins but no relic gacha? and they have a time limit of 3 days from when gotten…. take a guess again guess developers dropped the ball on another item again….
Hello!
Thank you for informing us. However, we are already aware that parts of items cannot be purchased at the Shard Store and you cannot spend your relic gacha coins.
The Shard Store will be fixed on Tuesday.