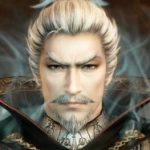 WinterFenrir
Participant
Netherworld is working now. Clicking on the event icon still takes some loading time. Recruit icon works. Clicking on the merge icon now doesn't work. Things are slowly getting back into working order. I cannot get into my faction when click on the faction icon.
It seems if I click on random icons, then the icon I clicked previously which didn't open will open. But just clicking on an icon won't let me access most things.
This reply was modified 2 years, 8 months ago by WinterFenrir.
Last edited: 10.03.2020 11:20