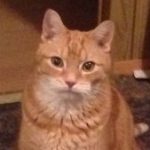 Storm
Participant
Hi, I've been trying to do a purchase for the past 5 days and am getting the same message every time. I've tried to use my visa/debit, my visa and I bought a prepaid card.. none of which will go through.
3032: Sorry, the payment cannot be completed now. Please try again later or contact Xsolla customer support.
My VIP is getting set to run out in a couple days so I'd appreciate it if this was fixed sooner rather than later.
I have no clue how to do a screen shot at work so all i could do was copy and paste the message.