07/10/2018 at 2:51 AM
#1247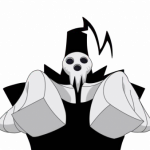 FuNNy_KiJiN
Keymaster
Hi, could you please clarify the problem with chat? What the problem is and how it's look?
About other issues:
Random crashes – we always monitoring servers and couldn't confirm that there are crashes like this, could you please send us your flash player and browser versions (did you try to change browser or clean the catche?)
Character name and rename – yep, if you stay at the character creation page to long and do nothing, character created automaticly. At the moment, there are no character rename scrols in the game, but we asked devs add them.
We and devs are trying to make the game better, and we are very thanksfull to you for such detailed report. If you have any other issues or wishes, please feel free to contact us on forum or support.