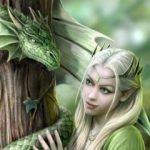 23156413
Participant
As of today 11/19/22 11:12 am EDT I'm still having issues with all battles which the server freezes when I win. I use the client so clearing cookies didn't work for me.
Also I did attempt to send a support ticket about this issue last weekend but it would not let me send. I'm not able to send a video either.
I find it so frustrating having to reload after every plunder or dungeons. I'm open to suggestions as to what else to try on my end.
Lynaria