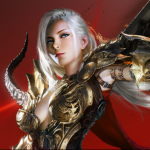 Maeve
Keymaster
Hello dear players!
In case you have issues with the game in browser or client, please, specify:
Where you've met the issue
What exactly happens – lags, freezes, refresh and reload after every battle, black screen, stuck in battles, disconnected etc.
Record and attach the video or screenshots, better video
Your nickname & server number.
We appreciate a lot all information and especially when you submit it with tickets.
Kind regards,
Dragon Lord support manager.