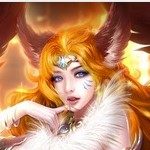 SnowFox
Participant
Since this thread gets faster responses. Have another question – hope there is no glitches in the VIP as I've seen in some forum threads…

If I purchase VIP 3xs, does it stack? Meaning, will I get 3 months VIP on my vault if I buy VIP 3xs, and will it put me at VIP 3 ?
I apologize for the long answer.
You will have a VIP for 3 months. But VIP status will not become level 3. To increase the level of VIP, you need to accumulate VIP points.