Guide – Veteran Summon
Veteran Summon
Event available by icon

Event duration – 5 days.
Drop rate of mercenary increased!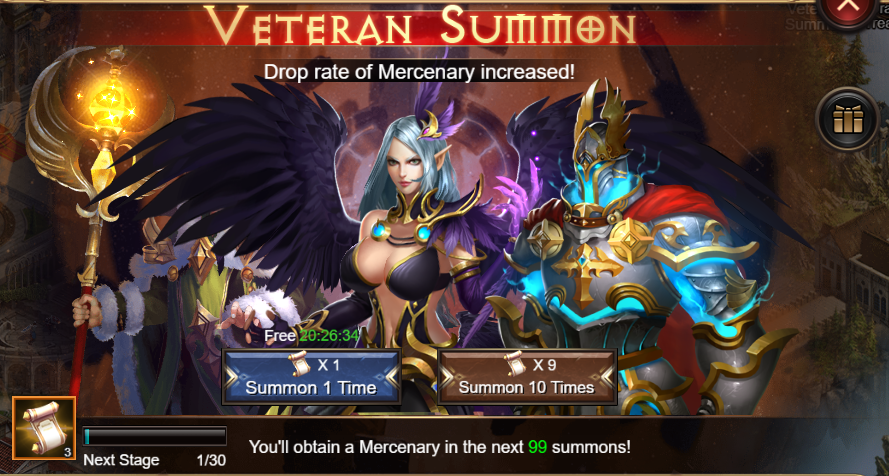 To participate in the event requires an object Improved Summoning Scroll.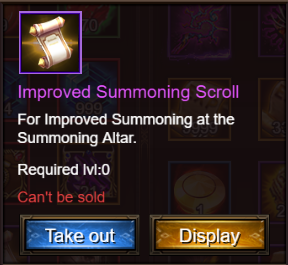 You can summon any hero from the summoning altar in veteran summon. The drop rate of the current mercenaries will be greatly increased.
You'll obtain one of the current mercenaries every 100 summons during the event.
Once you receive a mercenary, your summons will be reset.
Item drop chance: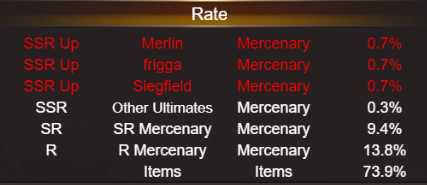 1 free summon attempt is given per day.
For a certain number of summons, you can get an additional reward:

30 Summons – Improved Summoning Scroll x3
50 summons – Orange Exp. Scroll x 20
100 Summons – SR Chest x1
200 Summons – SR Chest x2
300 Summons – SSR Chest x1
Note: rewards and mercenaries with an increased drop rate may change from event to event.
The guide can be added or changed as information becomes available.