Guide – Public area
Enter the portal near with the Crusade to get to Public area.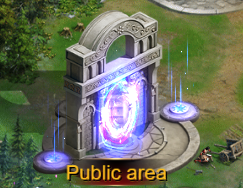 You'll be in the beginning of a large location.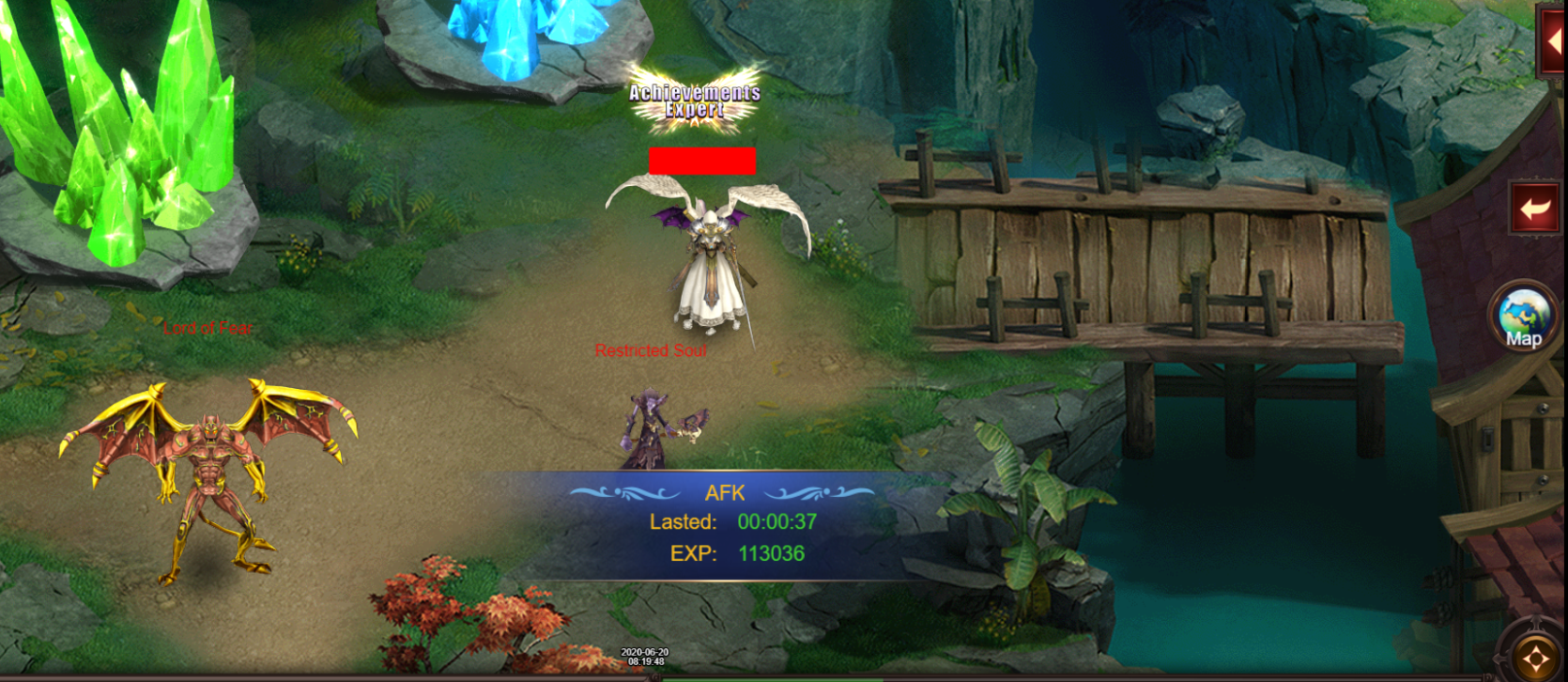 There are special tasks in the game which can be accomplished only there.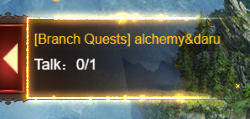 Accroding to the task You need to communicate with different NPC.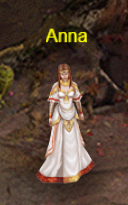 For accomplished tasks You'll receive a small reward.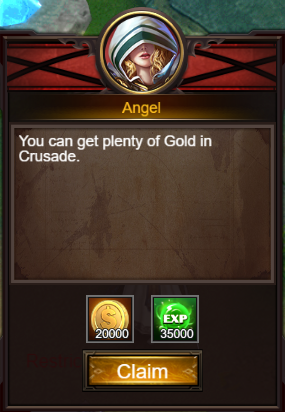 Pressing on the special sign You'll be able to see Public area's map in detailed form.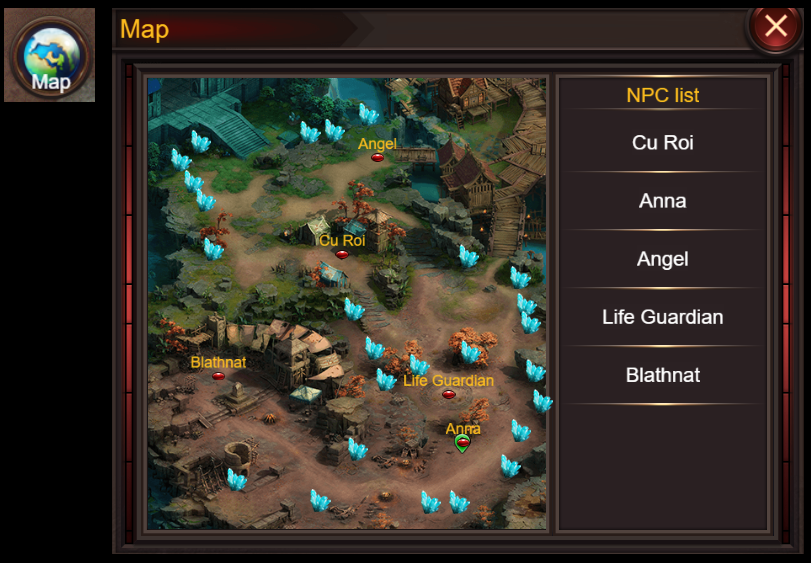 There is a variety of monsters on the map.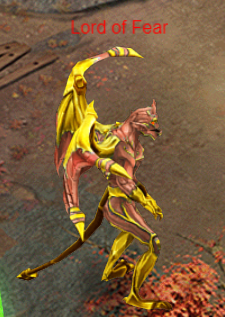 After defeating the monster, a chest with a reward will appear in its place.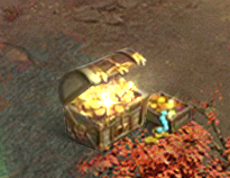 After opening the chest You can receive Gold, Daru, EXP and much more.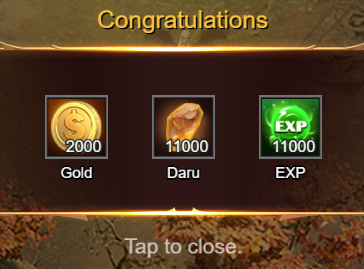 Also You'll have blue, green and orange crystals which You can dig.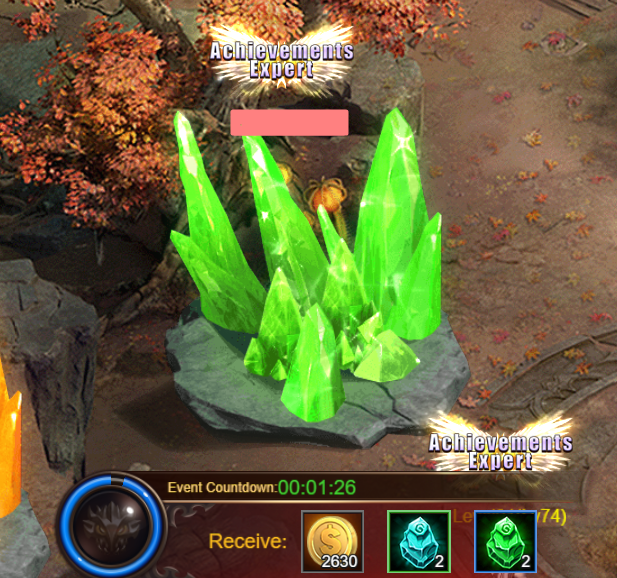 Digging of every crystal requires different quantity of time. After digging there's a possibility to get a reward. Digging time and reward depends on the color of the crystal. If You're not finished with digging, You won't get a reward.
Feature of the dungeon is AFK mode. If You're just are in the dungeon and do nothing, You'll get an experience. Quantity of the experience depends on hero's level.

After You" be done with Your first step in the dungeon, You'll get gained in the AFK mode experience.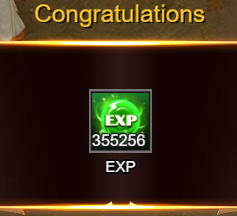 The guide can be added or changed as information becomes available.