Update March 26, 2020
Hello shining Lords!
We have prepared some new features which will be available after the scheduled maintenance on March 26 from 6:00 am.
New featuress
An event for new players. You can buy a temporary title from 22 lvl.
It is only available for 3 days after the character is created.
A temporary event was added. Spin the roulette with resources, attempts are given for the amount of replenishment of diamonds, 1 attempt for 500 diamonds.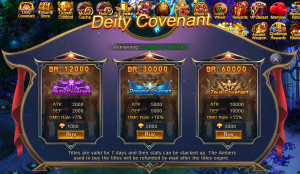 Improvements
Achievement level cap increased to 35 lvl
Good game everyone,
EspritGames