Happy Thanksgiving Day!
According to the old tradition, the whole family is going to a festive dinner. Everyone says thanksgiving for all the good things that have happened in his life.
Many dishes have become not only a tradition, but also a kind of holiday symbols: stuffed turkey with cranberry syrup and a big sweet pumpkin pie.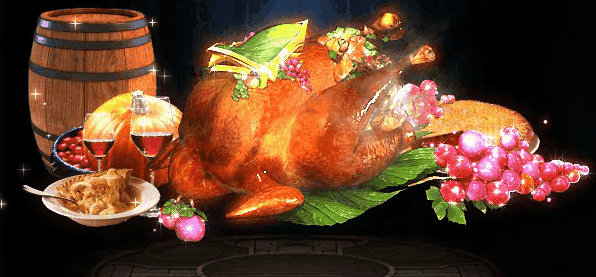 Enjoy this Day of madness.
💎 Claim rewards for login in game
Duration: 11/22-11-23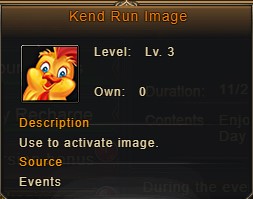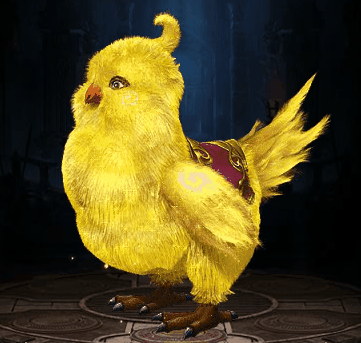 💎 Huge discounts on valuable resources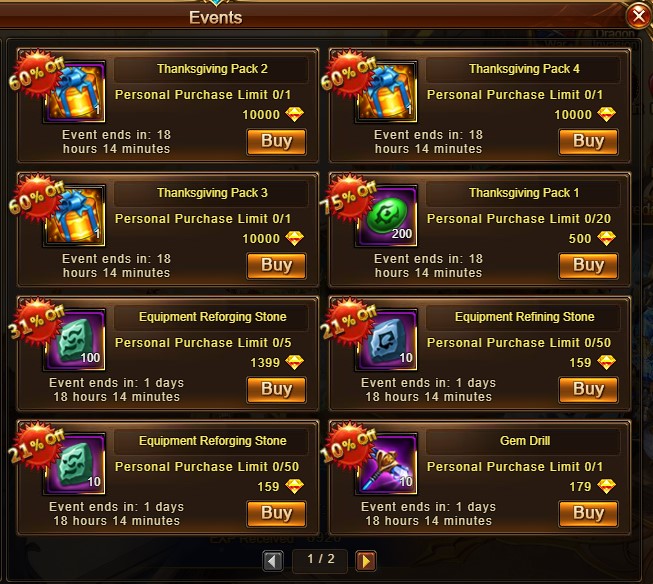 💎 To reward our players and your support, we prepare great deals for Thanksgiving  !
Duration: 11/22-11-22

💎 During the event, meet the requirement to claim rewards