[Event] – Exchange
Greeting Heroes,
Treasure Hunting and Rewards are available in game!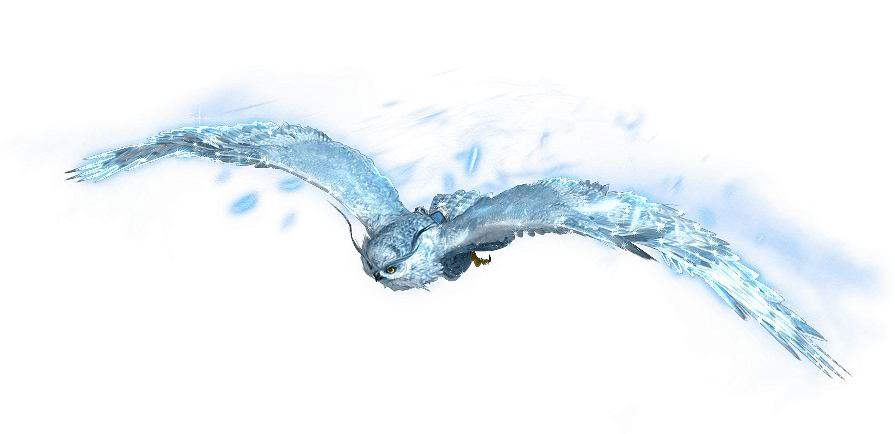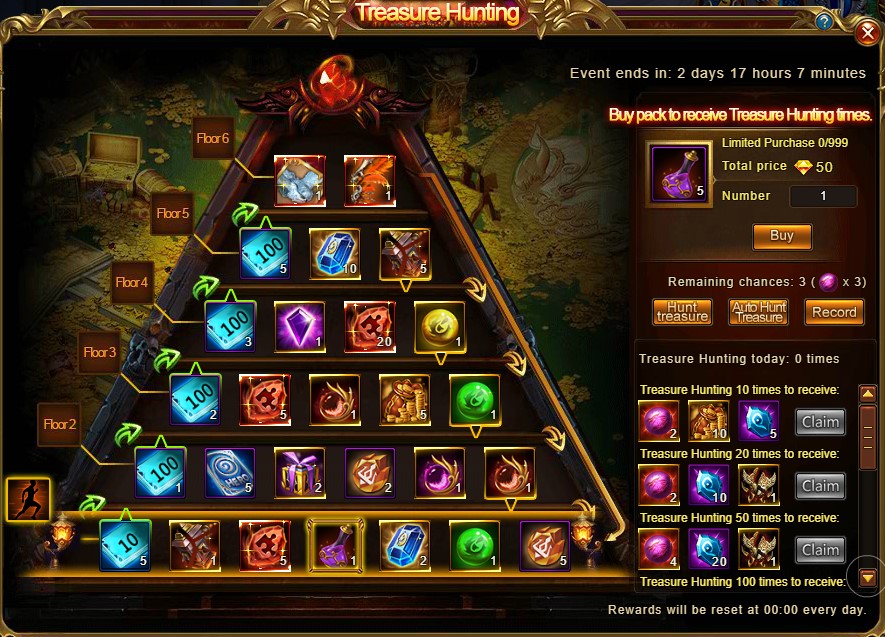 Don't forget to pick your New Year Fireworks.
During the event, meet the requirements to claim rewards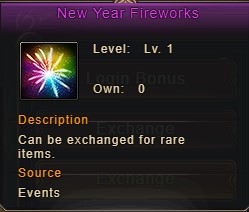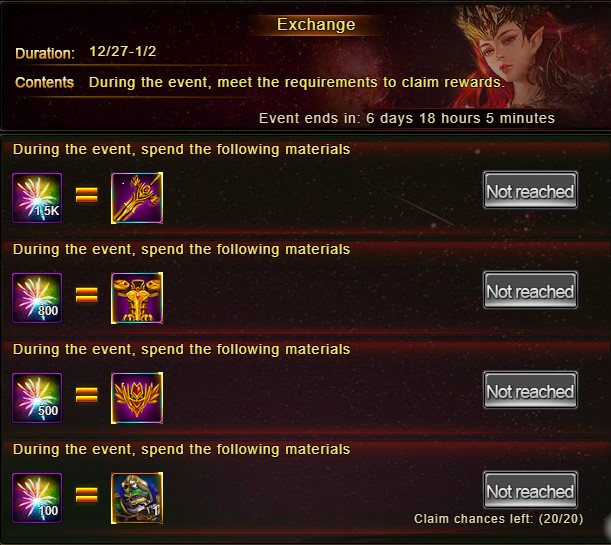 Fashion – Divine Battleplate
Weapon – Divine Sword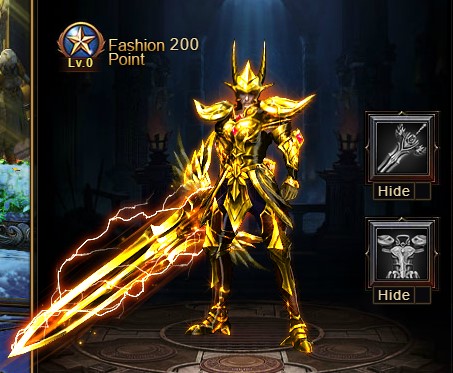 Wings – Demonic Kiss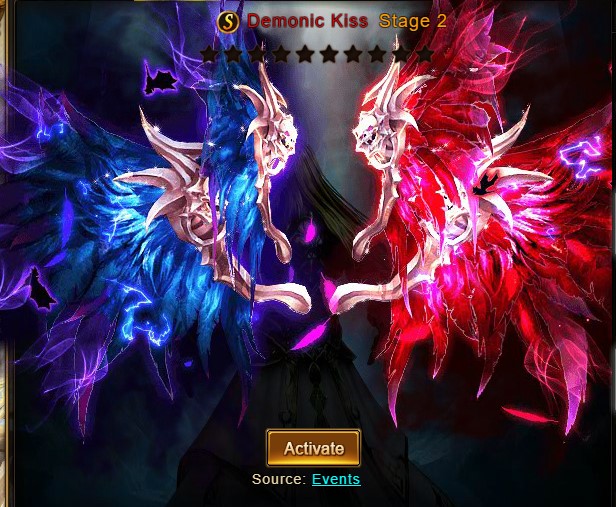 Wings – Crimson Storm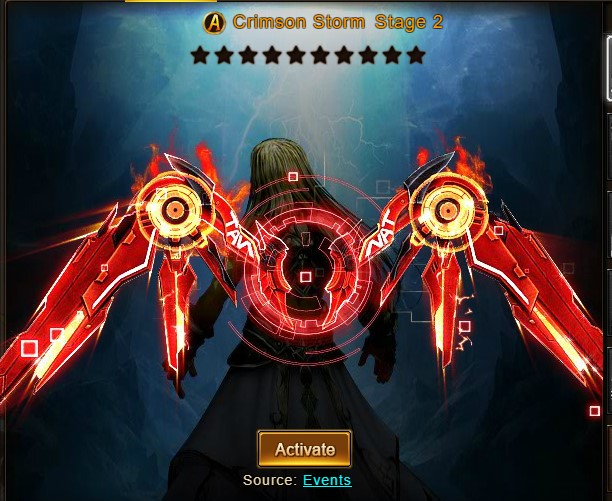 Mount – Hellfire Wolfe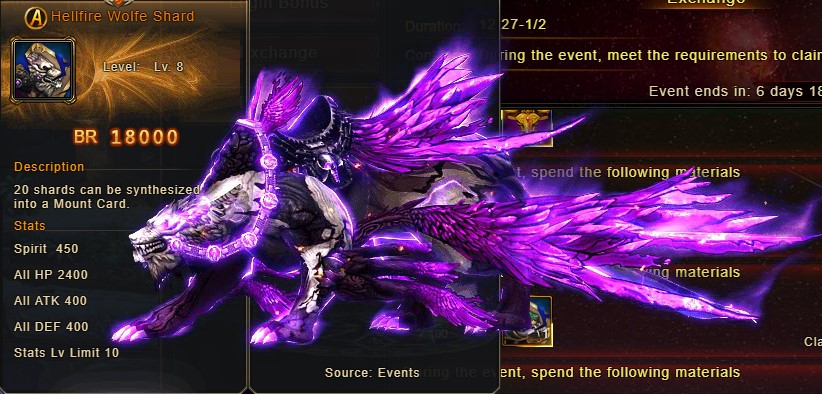 Mount – Red Seahorse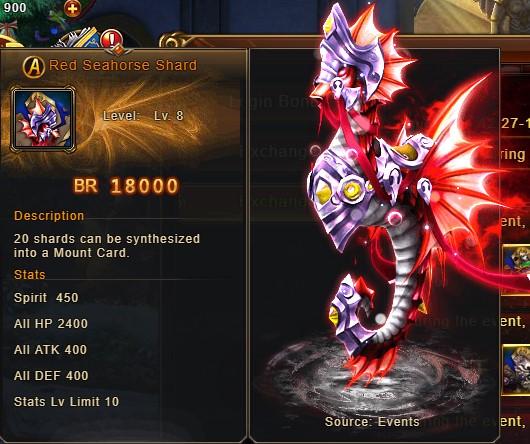 Mount – Blade Tiger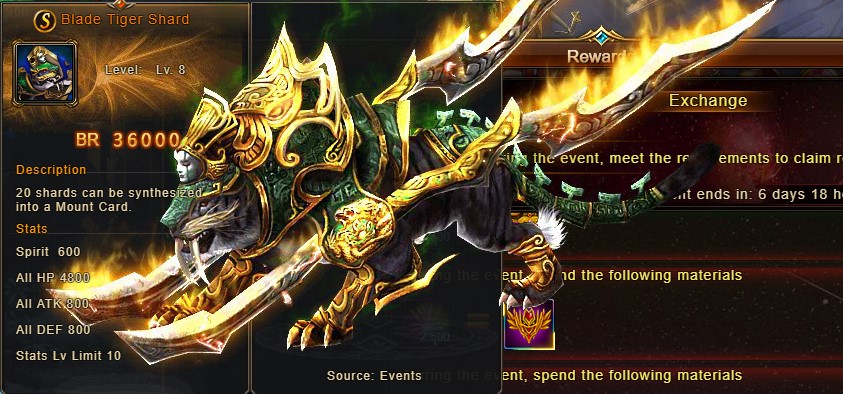 Have a good hunting!