Event «Smashing Egg»
Great news, Friends!
We are pleased to announce that today was launched an exciting event "Smashing Egg" in which you can get a lot of valuable awards and consumables!
Event – "Smashing Egg"
A small mini-game in which you need to break eggs and get presents.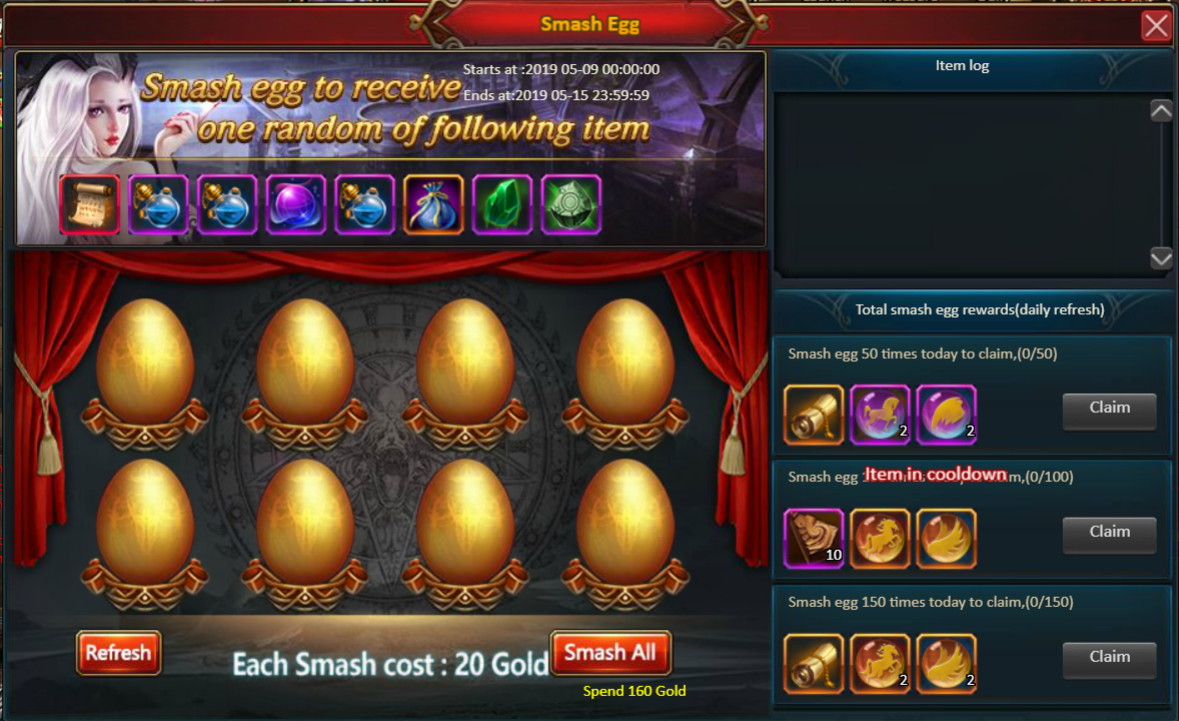 ► In each egg are hidden various materials for improving your character.
► You can break an egg with Gold.
► Each attempt costs 20 Gold.
► For a certain number of broken eggs you can get an additional reward (in the right part of the event window)
At the top of the screen you can see an example of awards that you can get by breaking an egg. But this does not mean that only those items are hidden in the eggs at the moment.
Please note that events may not be available on servers where server start events have not completed yet. Before taking part in them, make sure that they are available on your server.
Have a nice game!