HALLOWEEN 2019
Brave Spirit holders!
From October 31 to November 6, collect pumpkins to take part and get a reward in the Halloween festive event!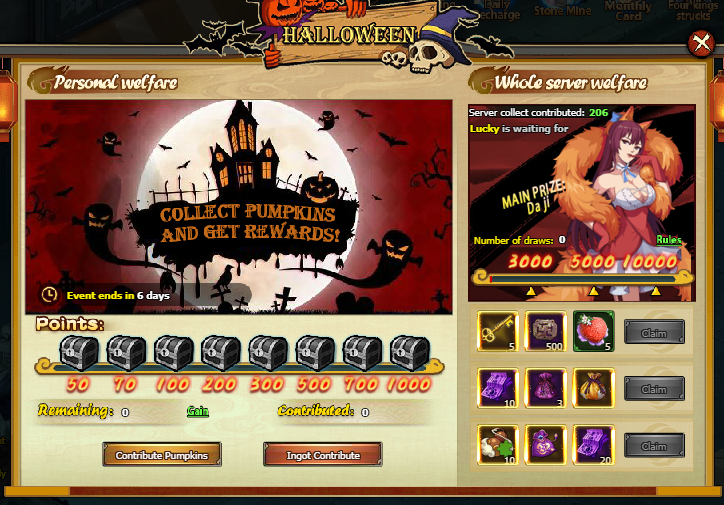 Each player has the opportunity to make a contribution, thereby speeding up the filling of the scale. For each pumpkin you make, you get 1 event point. Having accumulated a certain amount of points (from 50 to 1000), you get chests with excellent rewards!
When the total contribution of the server is 10,000 pumpkins, the Grand Prize (50 Da Ji fragments) is randomly drawn between players who invested more than 1,000 pumpkins. Also, all server players receive a guaranteed reward for the total cumulative replenishment of the server for 3000, 5000 and 10000 Pumpkins.
Pumpkins can be obtained by completing quests in Daily Events and Time-limited Events: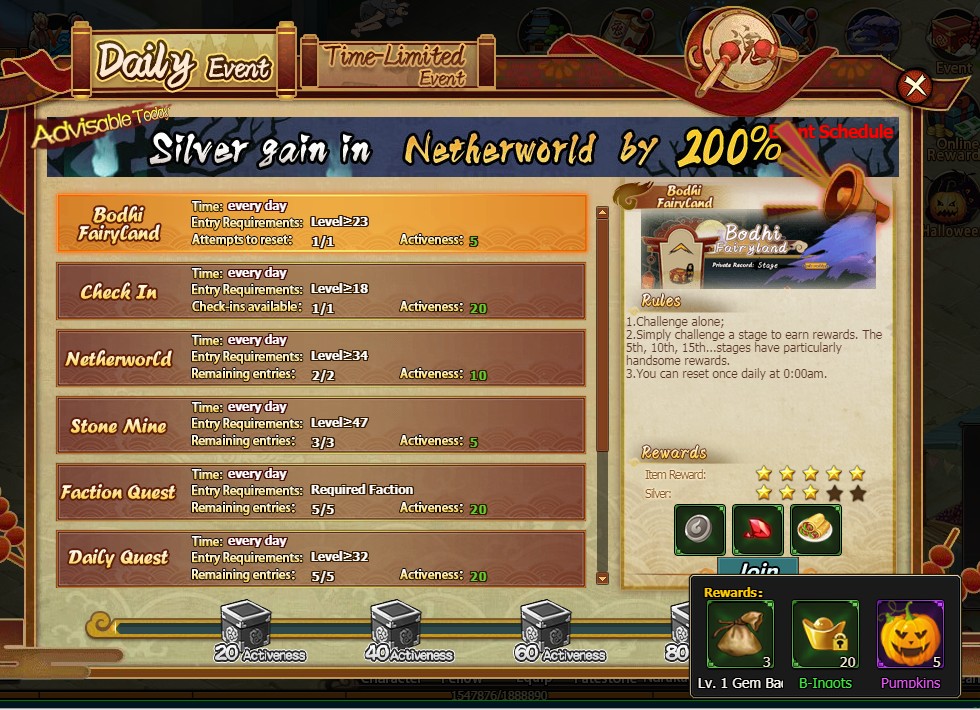 Also, pumpkins can be purchased at the Store or get in the "Surprise Moment" promotion: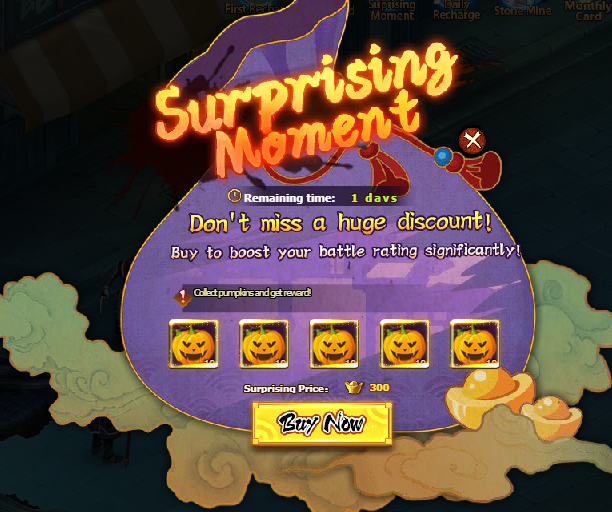 We wish you a good game!