Events from March 17 – «St. Patrick's Day»
Warriors!
From March 17 to 19, we invite everyone to participate in a thematic event dedicated to St. Patrick's Day!
There are quite a lot of activities dedicated to the holiday, so they are divided into two three-dimensional parts, accessible by icons with the general name «St. Patrick's Day».
The first part of the event consists of many sections:
Gold Revelry
Recharge reward
Expenditure spin

Fashion Banquet

Super discount
Festival purchases
Login Reward
Revelry drop
Points banquet
Activity gift
Lucky Spin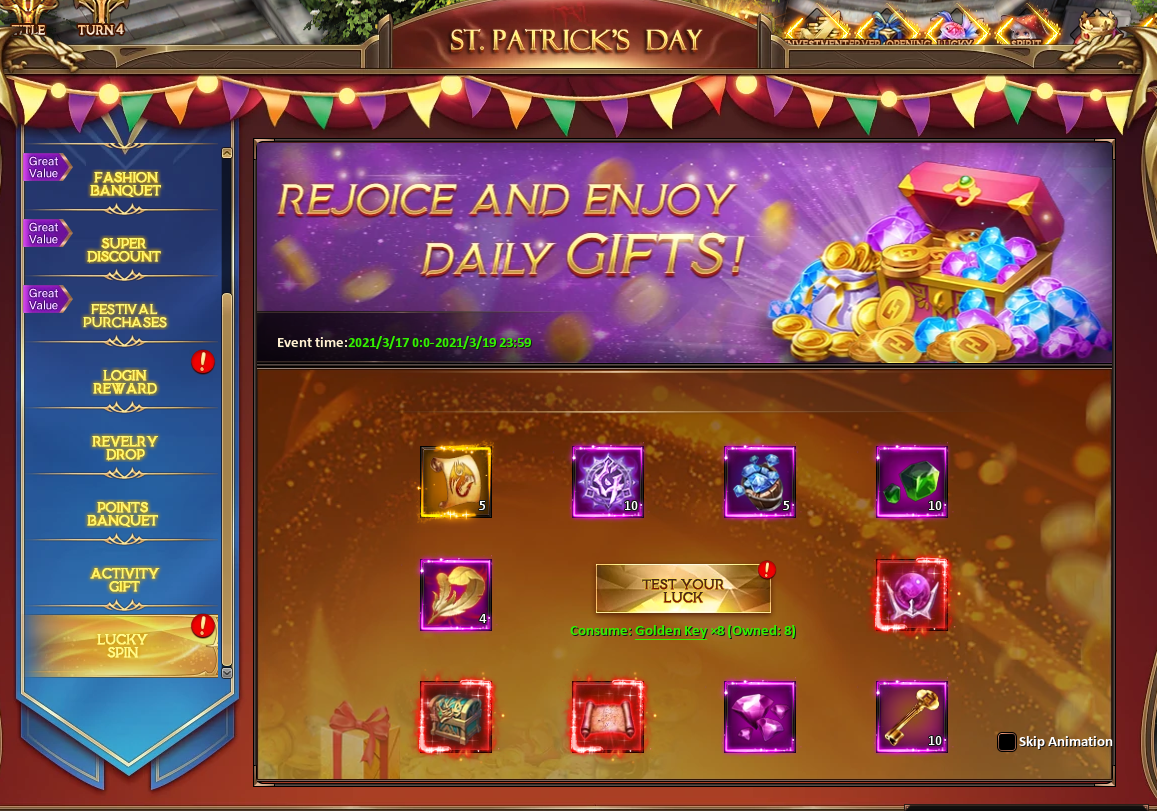 During the event, you can spin the holiday wheel, get a lot of nice prizes for entering the game, replenishing and spending gold, as well as purchase various products at huge discounts!
By participating in the event, you can get unique costumes, wings, mounts, and divine weapons, various resources, and many other rewards.
Read more about the event in the guide.
The second part of the event will delight you with a lot of interesting tasks:
Unlock cards with rewards

Create gifts

Participate in a special competition

Visit a special treasure store

and more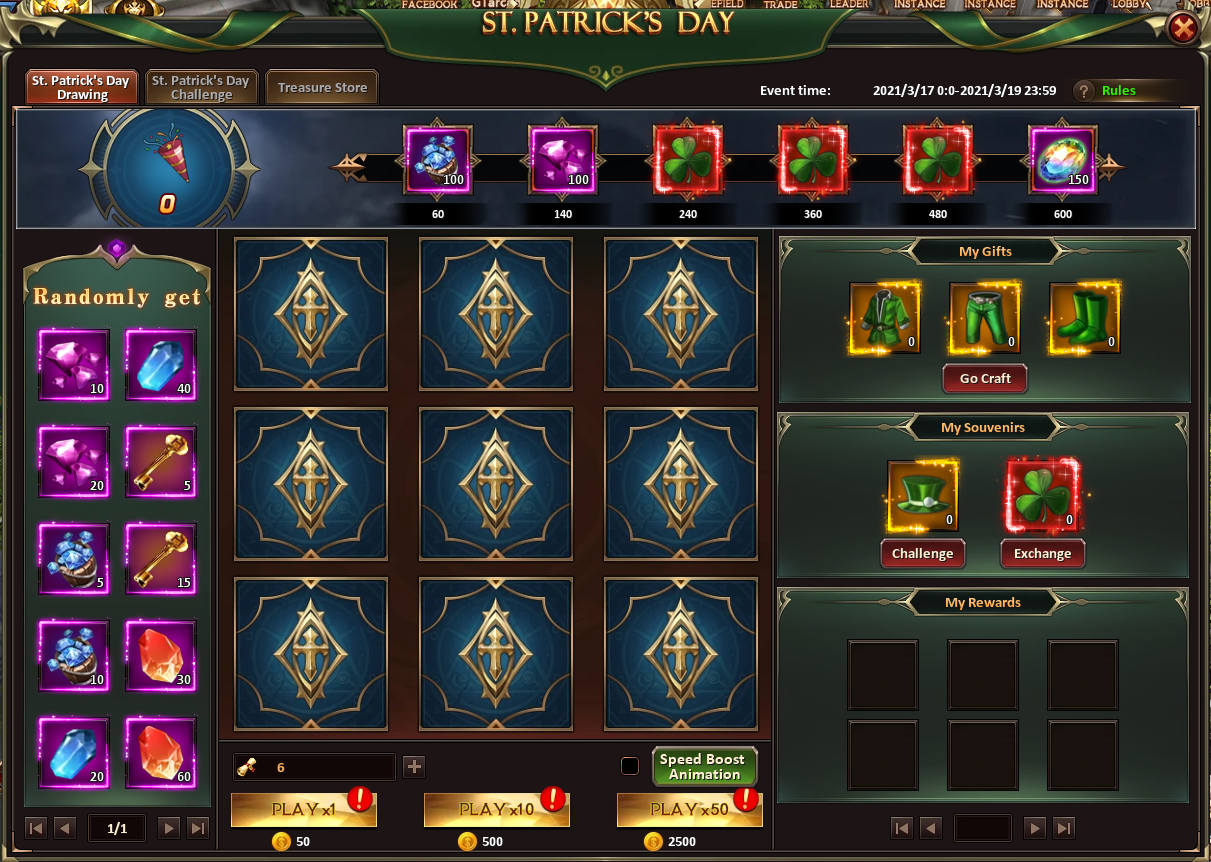 Collect various event items, defeat the boss, get the Clover and exchange it for unique items in the Store.
You can become the owner of the set of Customs of Loulan, which includes a fashionable costume and the original appearance of the divine weapon!
Read more about the event in the  guide.
Have a nice game!