Events from July 7 – «Weekend revelry» and «Surprise event»
Brave warriors!
From July 7 to 9, you will have an «Weekend revelry».
The event consists of several sections:
Small Recharge

Big Spender's Pinnacle

Super Discount

Weekend Purchases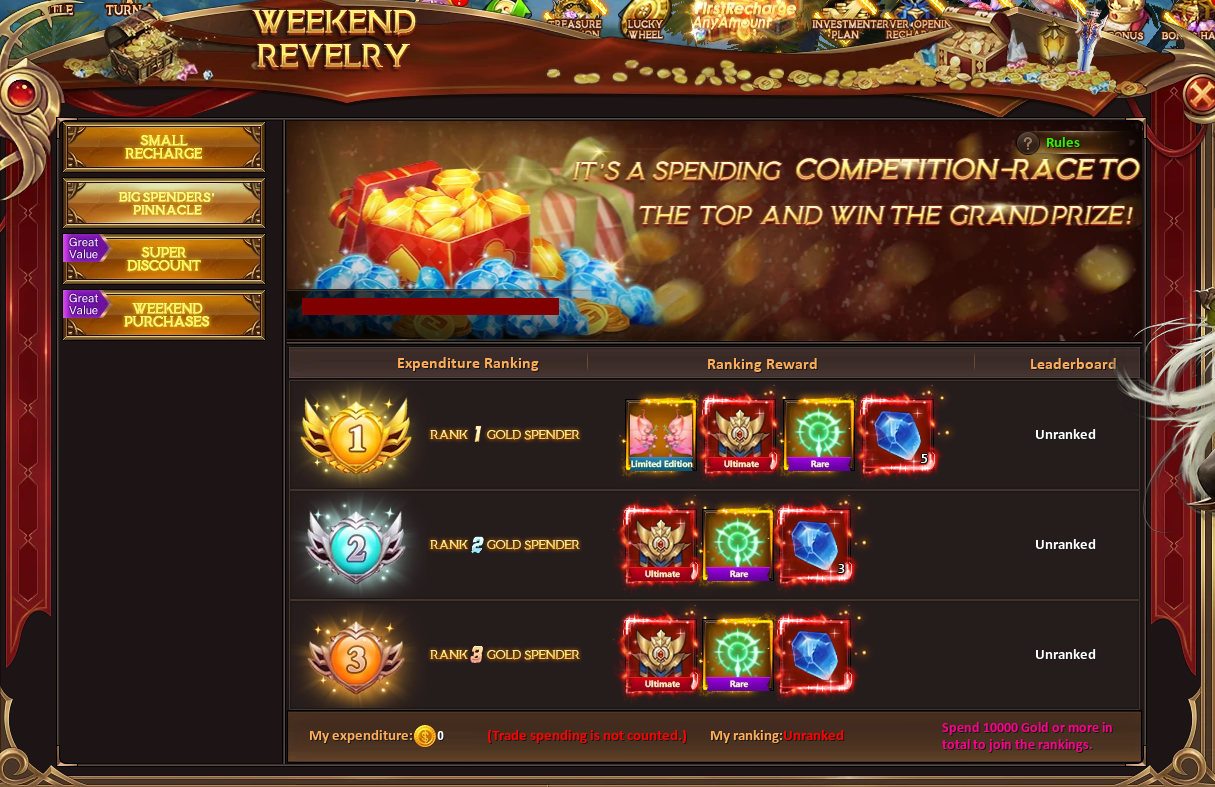 Get gifts for small deposits, win the best rating awards, and buy rare and useful items at huge discounts!
You can get:
Fruit of growth

Star Array Force Order

Title

Regular and pink diamonds

Condor Flame

The meaning of the oath

Various gems

Proof of title

and much more
Read more about the event in the guide.
From July 7 to 9, attend the Angel Banquet in the «Surprise Event».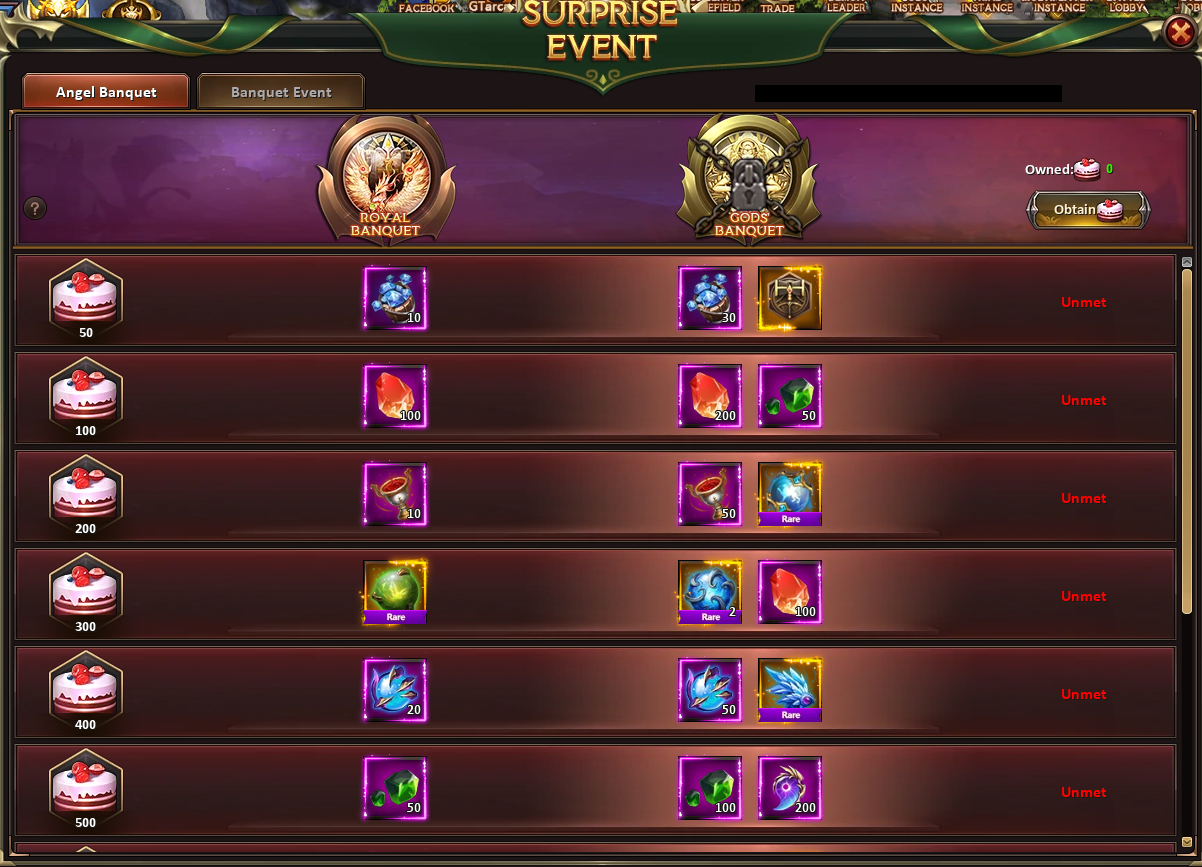 Complete interesting tasks, collect Cakes from the banquet and get rewards.
You can visit:
Royal Banquet

Gods Banquet
The Royal Banquet can be attended by all players, the Gods Banquet is only available to a select few!
Among the awards you will find:
Regular and pink diamonds

Rework Stones

The power of the God of War and Thunder

The flame of the Condor

Titles

Star Pen and Time Pen

Perfusion stones

and more
You can read more about the event in the guide.
Have a nice game!