Guide – Flip Cards Match Up
Flip Cards Match Up
Available by the icon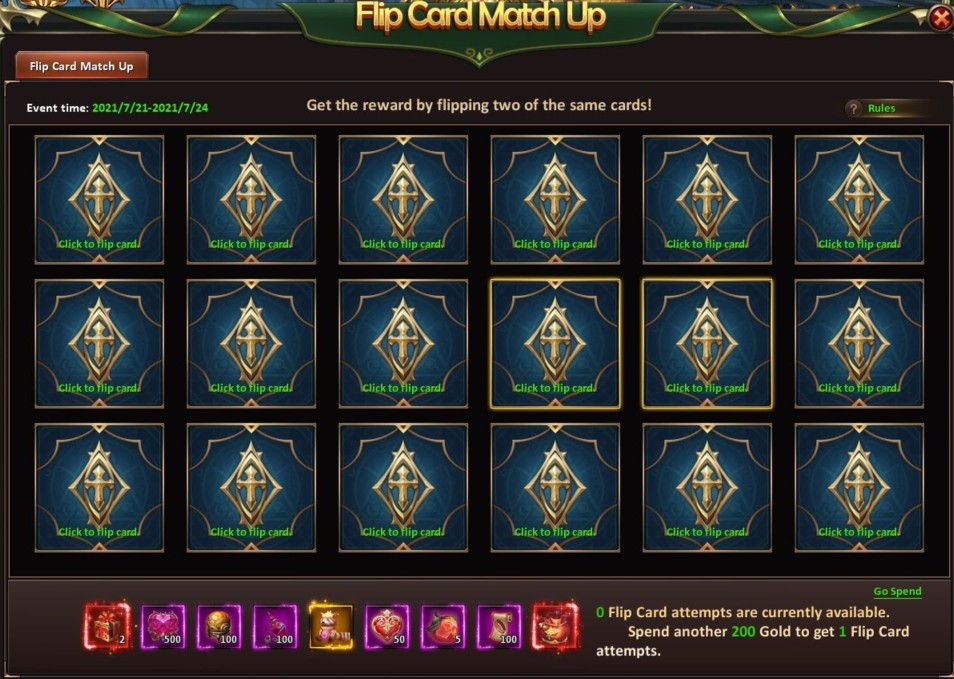 Turn over the cards and get rewards!
During the event, spend the specified amount of gold to get card flip attempts.

You will receive a reward if you turn over two identical cards.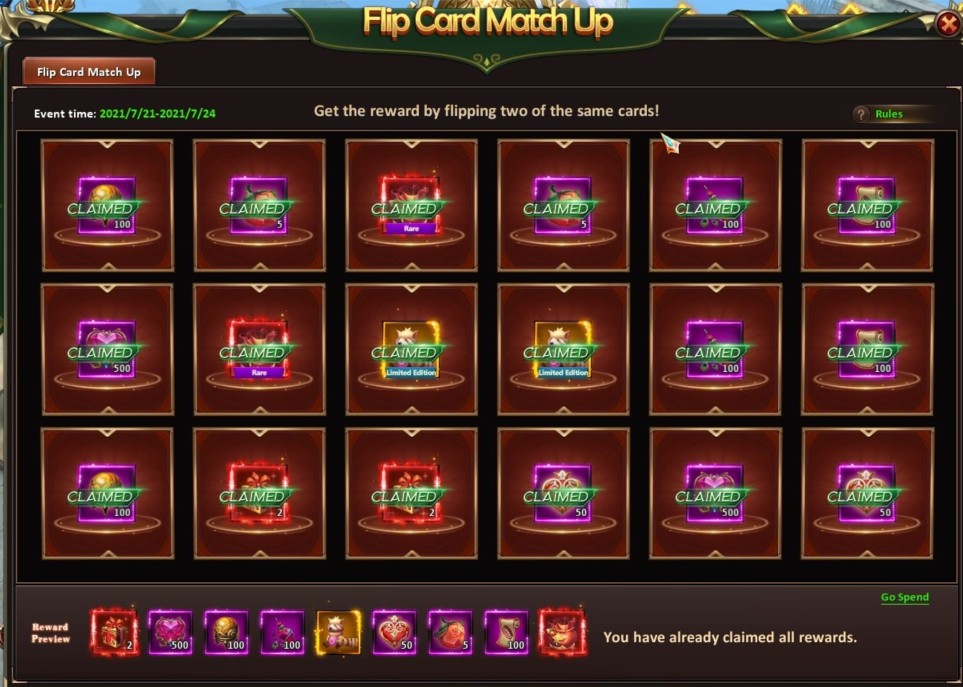 To get all the available rewards, you need to turn over 9 pairs of cards.
Available Rewards:
A set with a choice of the highest divine weapons – x2

Demonic heart – x500

Demon Sphere – x100

Essence of the essence of the ring – x100

Naughty raccoon (3 days) – x1

Elixir of increasing the divine rank – x50

Divine Seal Enhancement Elixir – x5

Summoning a demon – x100

Super Gift Demonic Cultivation – x1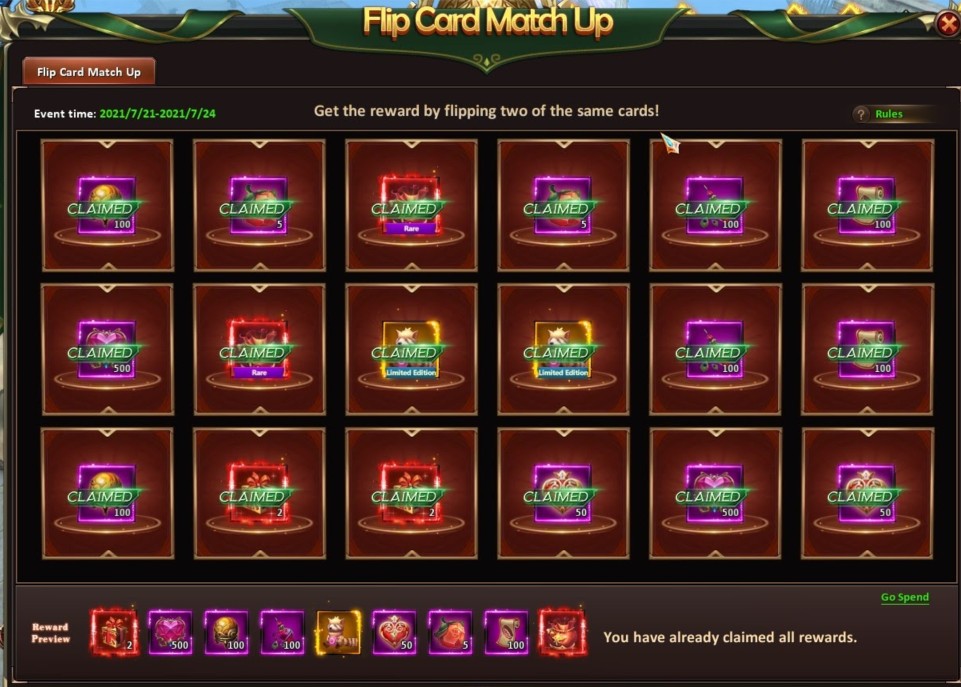 After all the cards are turned over, new cards and rewards will not appear.
Attention: Rewards may vary from event to event
The guide is for informational purposes only and can be changed if additional information is received.