Guide – Angel 777
Angel 777
Available by icon 

Duration – 3 days.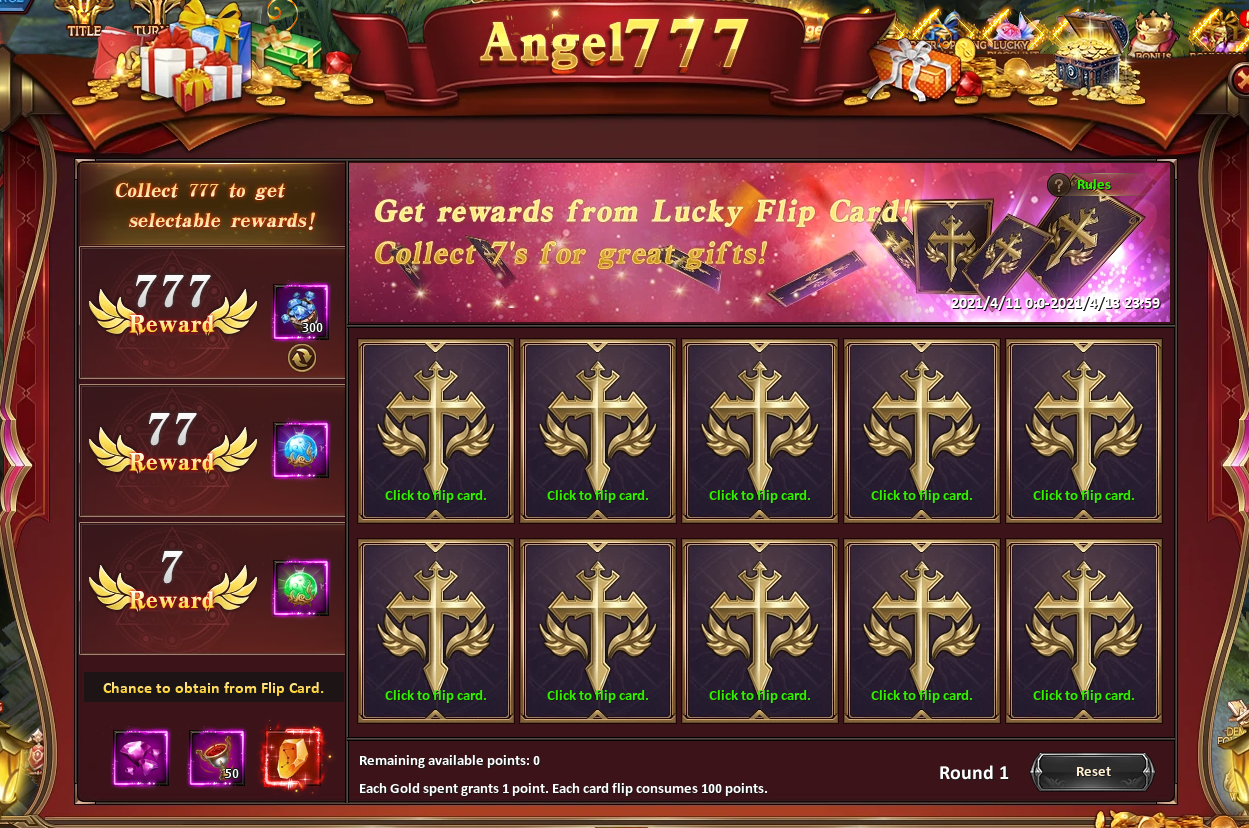 During the event, you will receive 1 Angel 777 point for spending 1 gold. Spend points to turn over the cards.
In order to turn over 1 card in the first round, 100 points are required. In the second – 150 points, etc. The higher the round, the more points you need to spend on each card opening.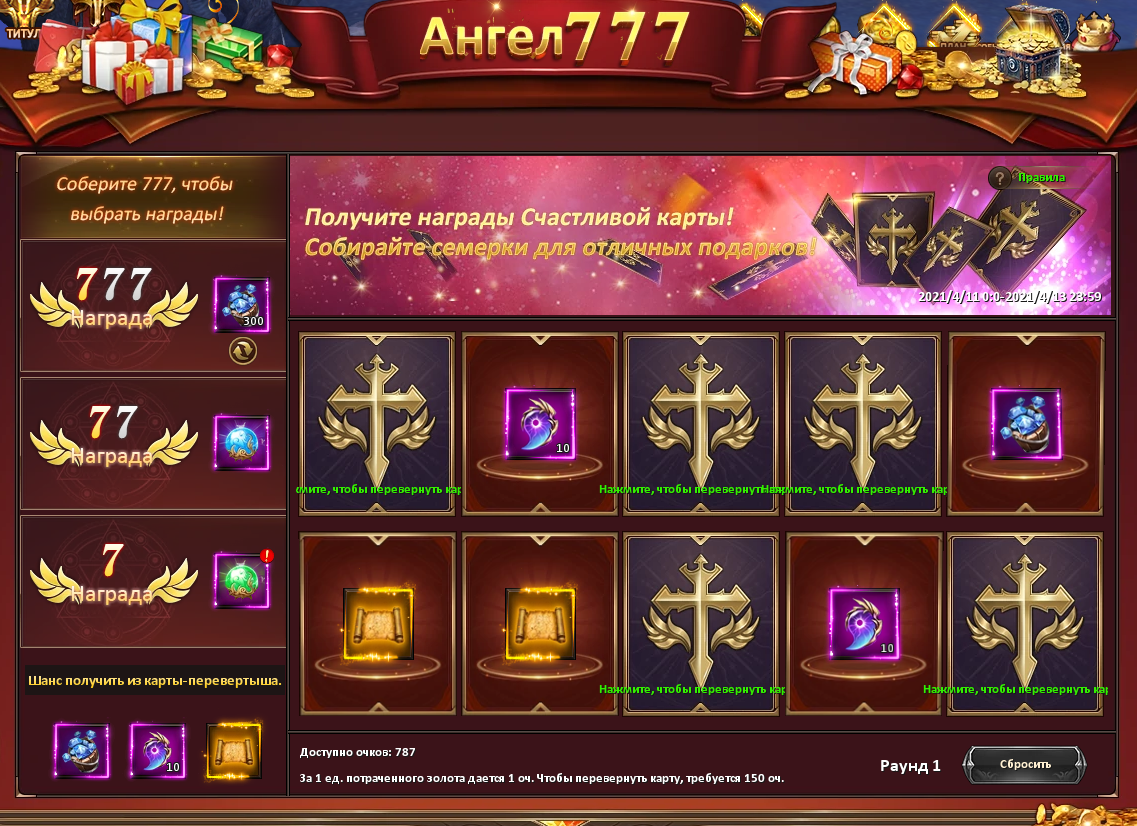 Warning: Gold spent on trading, the gold multiplier, the Alliance gift set, and the vows do not give you Angel points 777.
Flip the cards and get rewards for flip cards or 7. Collect 7 and get generous rewards.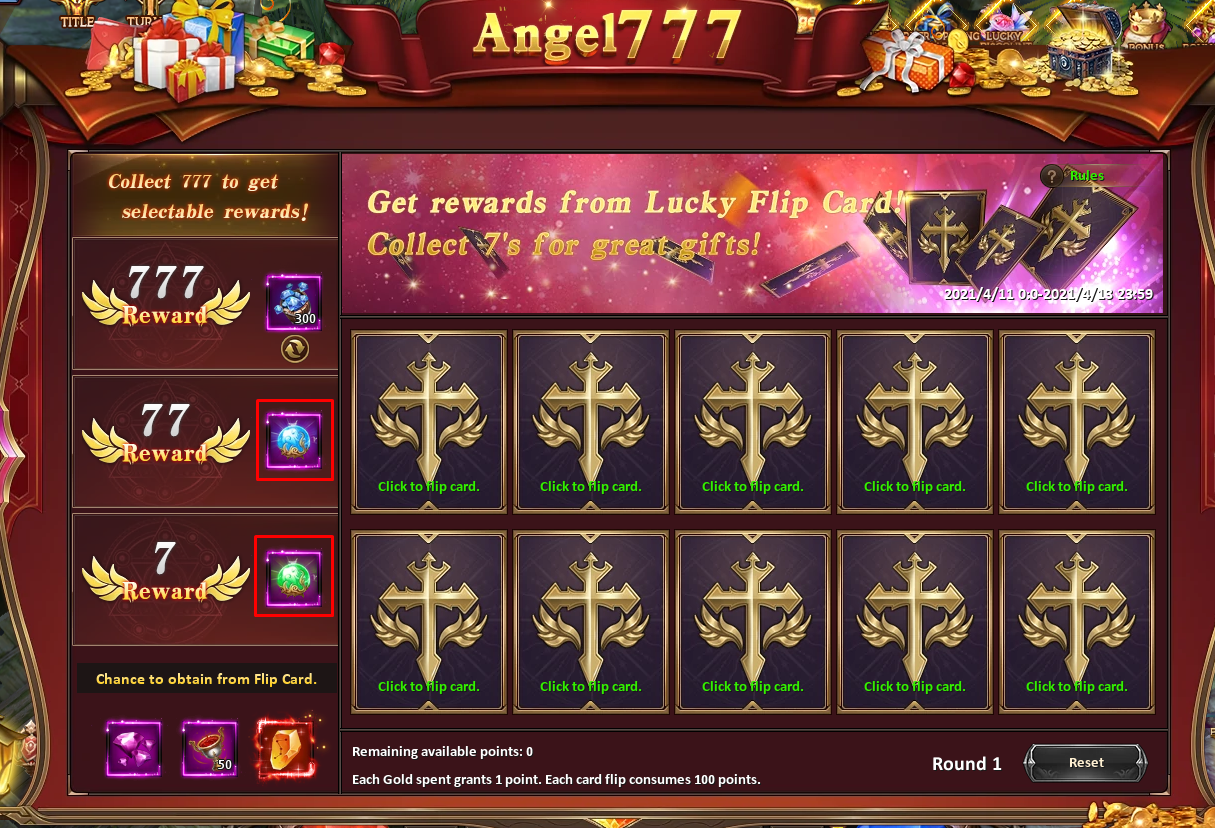 If you collect 777, you will get rewards with a choice. Some rewards are only available after completing a certain number of rounds.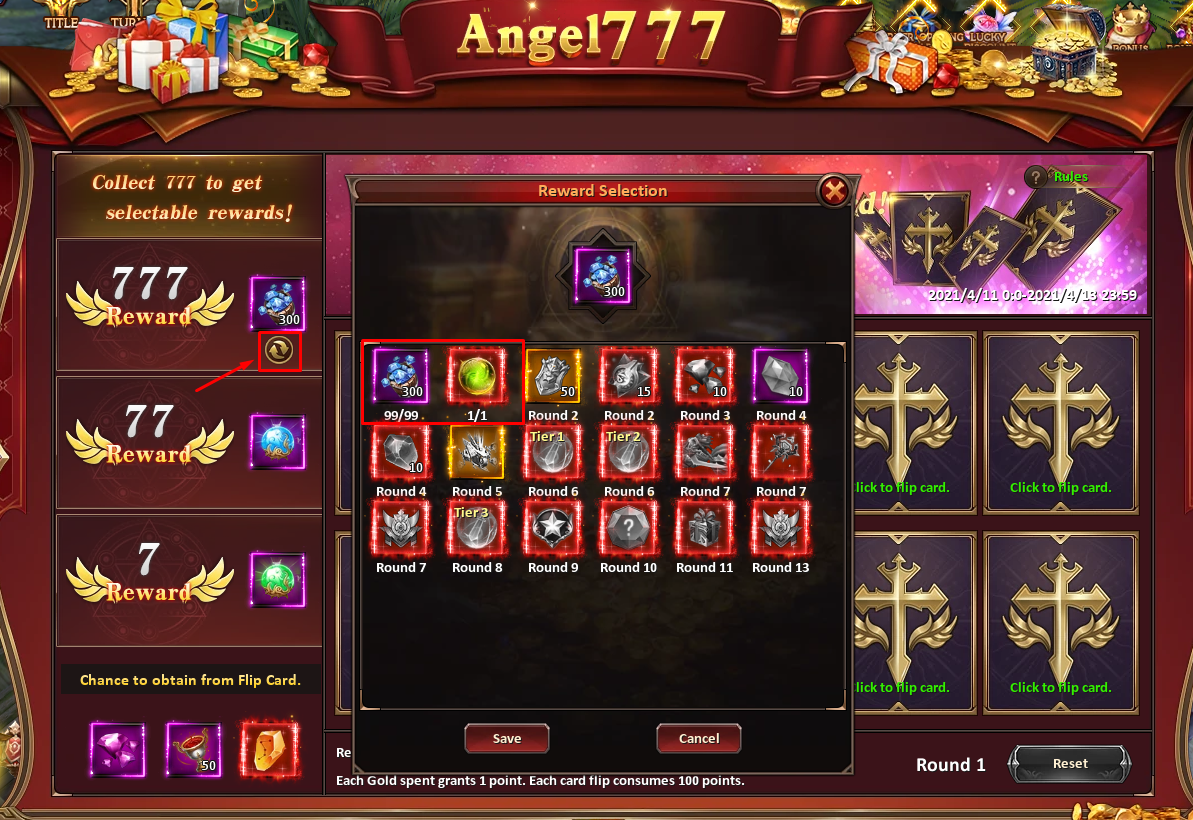 The number of rounds required is indicated under the reward.
After you find 7, all the cards will close again and the search for 7 will continue.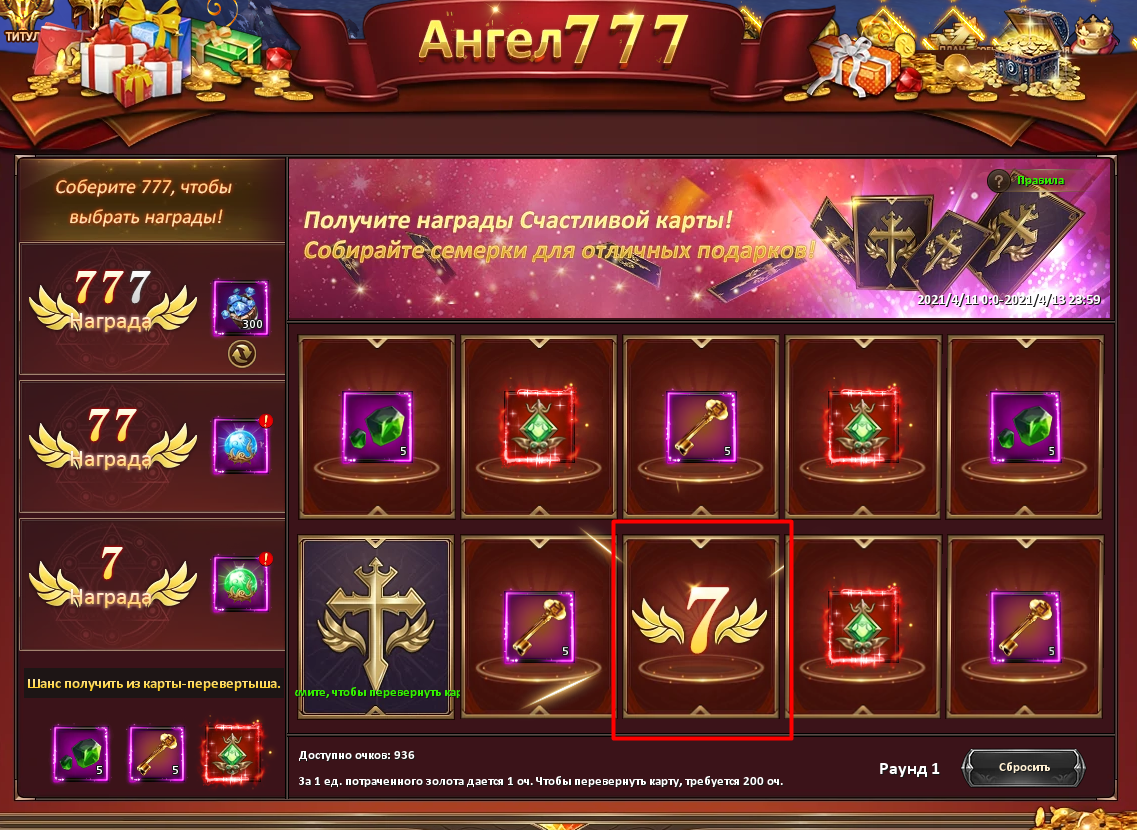 So you need to find three 7s.
When all three sevens are collected, collect the available rewards and click the Reset button to advance to the next round.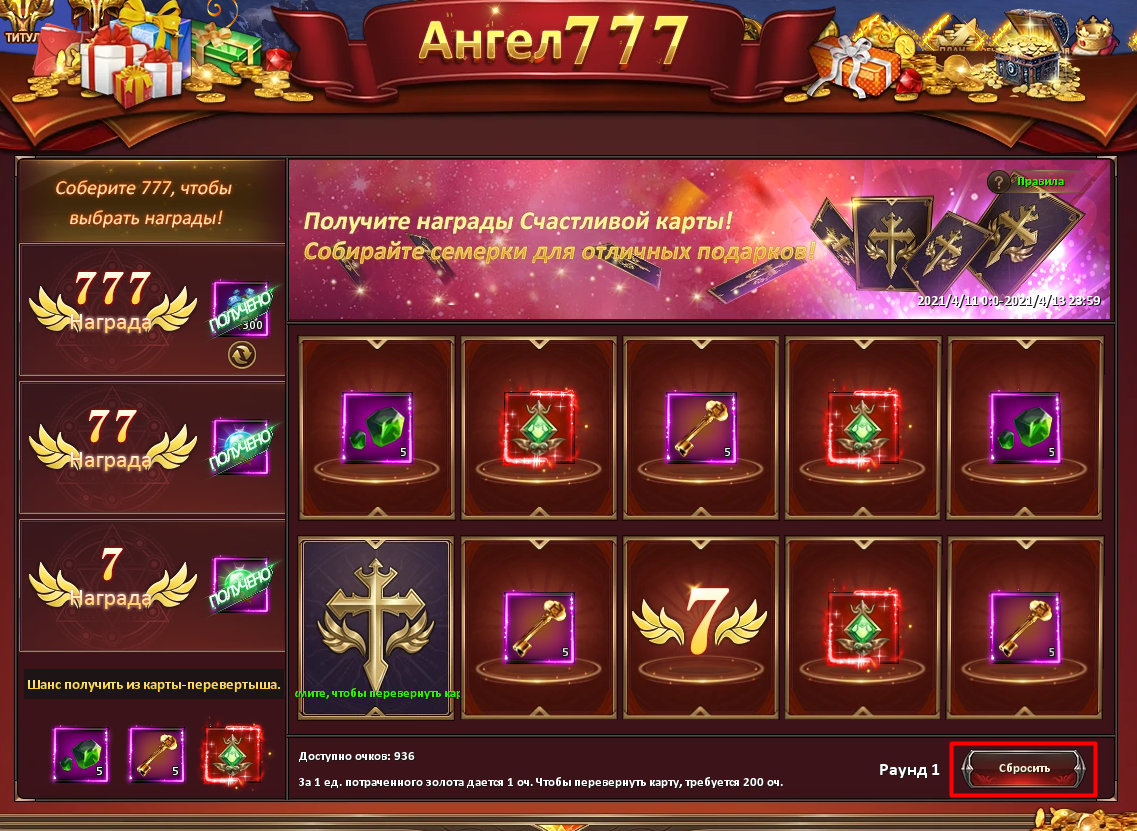 Now there are more rewards to choose from.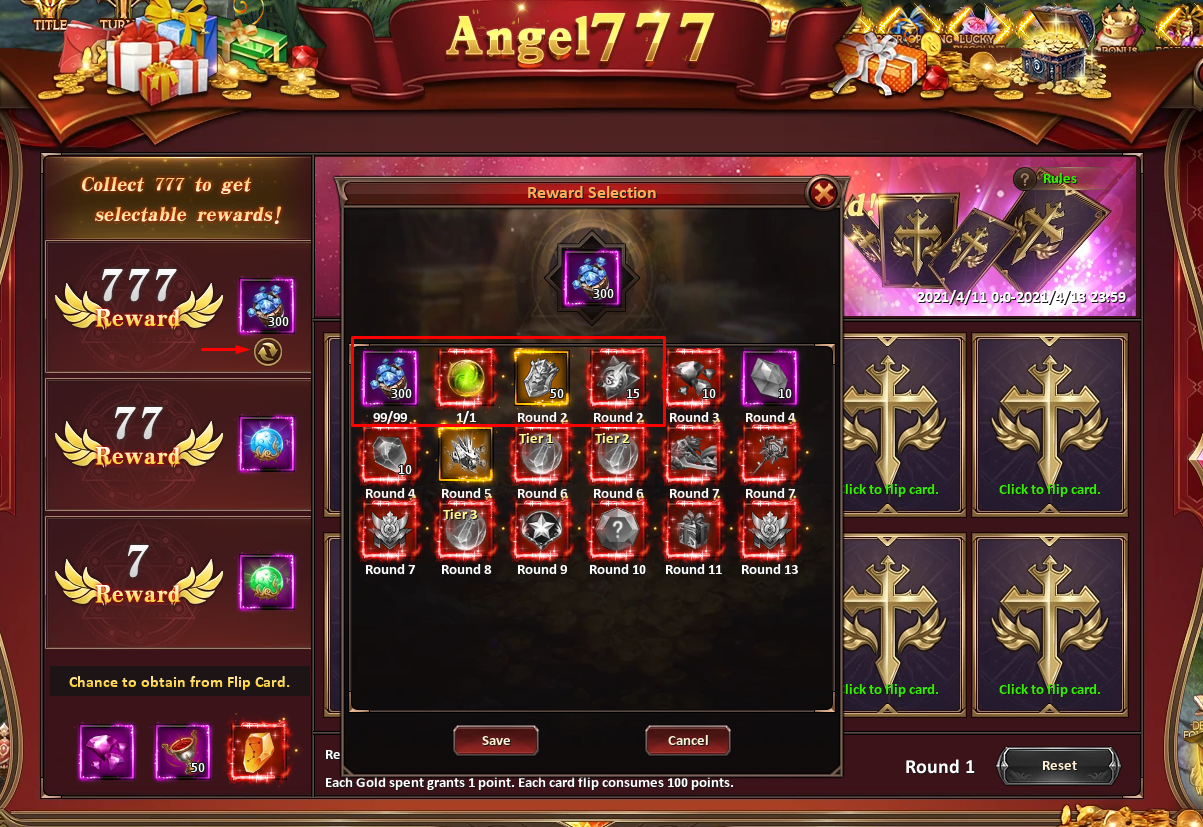 The rewards that can be earned for flipping cards before you find 7 are listed in the lower left corner.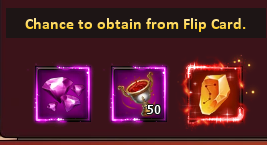 The guide is for informational purposes only and can be changed upon receipt of additional information.