The Artifact Hero – Thea, Light of All Angels
The First Artifact Hero is coming!
She can purify darkness by using her power, she is light of all angels – Thea! Thea is an Artifact Healer hero, she can heal your team and revive allies! You have the chance to unlock the first Artifact Hero from 5 January to 8 January.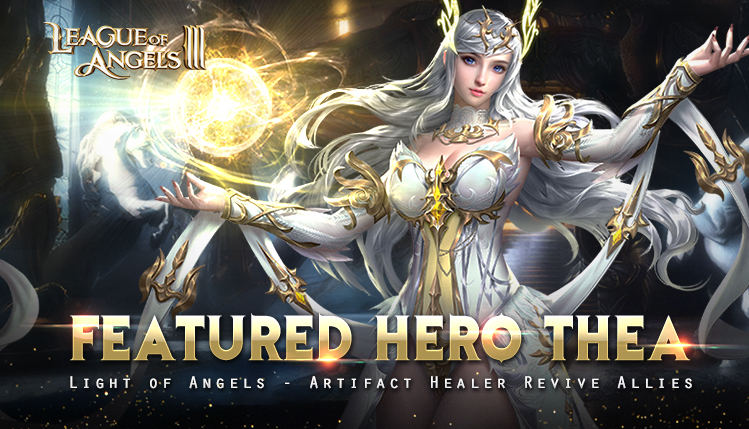 Event Time: 5 January to 8 January
Entrance: Featured Hero Thea
The Nine Travelers created the Angels to fight Hatfield. Near the end of the war, the Travelers discovered some special characteristics of the darkness, so they created Thea and bestowed upon her the power to purify darkness and to keep Hatfield from becoming too powerful.
When the Titans, working under Hatfield, tried to take over the world with their dark forces, the light managed to dispel the shadows. The birth of Thea lit up the sky and left the shadows nowhere to hide. Thea was born to fight the darkness and defeat the Titans. She is the Light that all the Angels look up to.
The Light is warm. Unlike the brutality and oppression of the darkness, the Light taught Thea kindness. She went into war to protect the peace she envisioned, but it eventually led her to hate war in any form.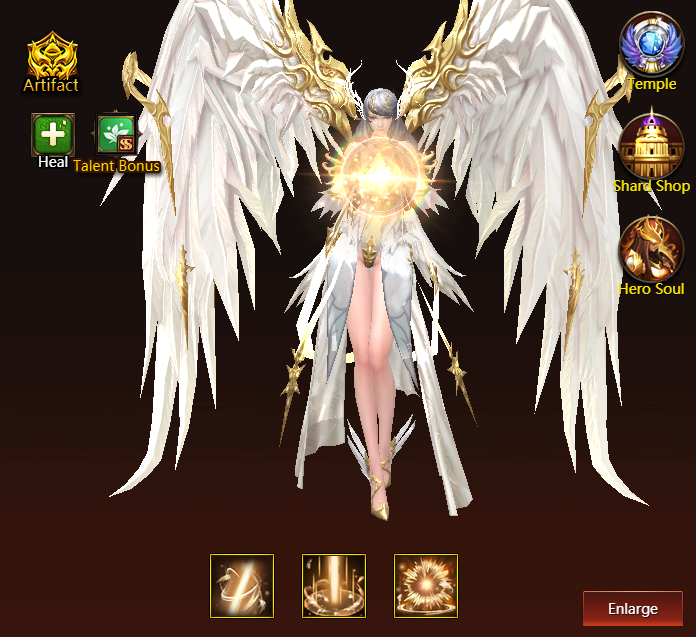 >Divine Light: Heal the ally with the lowest HP, also removes all lv.3 or below debuffs.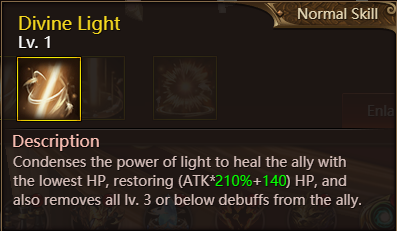 >Sanctified Shield: Heal front row allies, any amount healed beyond the max HP is converted into a shield, also reduce damage taken by 30%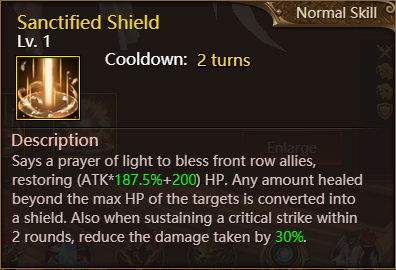 >Origin of the Light: Heal all allies. Also places a Thea's Seed (if target dies within 5 rounds, they resurrect with full HP) on the 2 allies with the lowest HP.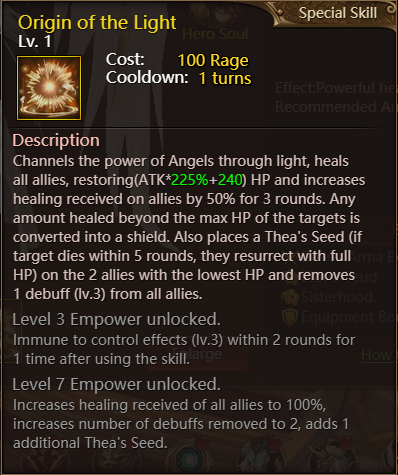 1. There is one Theme Hero for each "Featured Hero" event. Players will have the chance to obtain the Hero Thea shards during the event, as well as other heroes and their shards.
2. Players can draw 1 time FOR FREE every day. Draw times will reset at midnight every day.
3. Each draw will grant 10 points. The accumulated points can be used to open Points Chests which contain the Thea Hero Shards.
4. First Drawing x1 using Diamonds each day will get half price off.
5. Drawing 5 times will guarantee Theme Hero Shards, i.e. Thea shards.
6. The points will be reset after each event.
For those who already got Thea's Voucher during 2020 Eve, you can exchange the Thea Shards this time by using Thea's Voucher. Don't forget it!
Also, we prepared the Christmas Skin of Thea this time, players can unlock this gorgeous skin this time!
Various Discount Packs are waiting for players, players have the chance to obtain these packs when they meet certain requirements!
Please note that the above content might be adjusted due to changes in the development plan. Final updates will be determined in-game.