Events from July 24 – «Army of the Dead», «Increase Power», «Alliance Conquest» and «Lucky Discount»
Citizens of Westeros!
Winter is here! The threat of an invasion by the army of the dead looms over Westeros. Lead the resistance and send your warriors to defend the wall from July 24 to 25!

Take part in the biggest battle of the seven Kingdoms, protect the inhabitants of Westeros and stop the invasion of the living dead!
Important: Alliances with 25 active participants and a castle of at least level 17 can participate in the event.
Take the highest places in the ranking to get a reward:
Appearance of the castle

Speed Up

Resources

Honor banner

Diamonds

Endurance

and much more
During the battle, earn Contribution Tokens and exchange them for valuable items in the Contribution Shop:
Wash stone

Refined rough

Legendary Chest

Race Boots

other
Read more about the invasion of the Army of the dead in guide.
From July 24 to 25 you can take part in the event «Increase Power».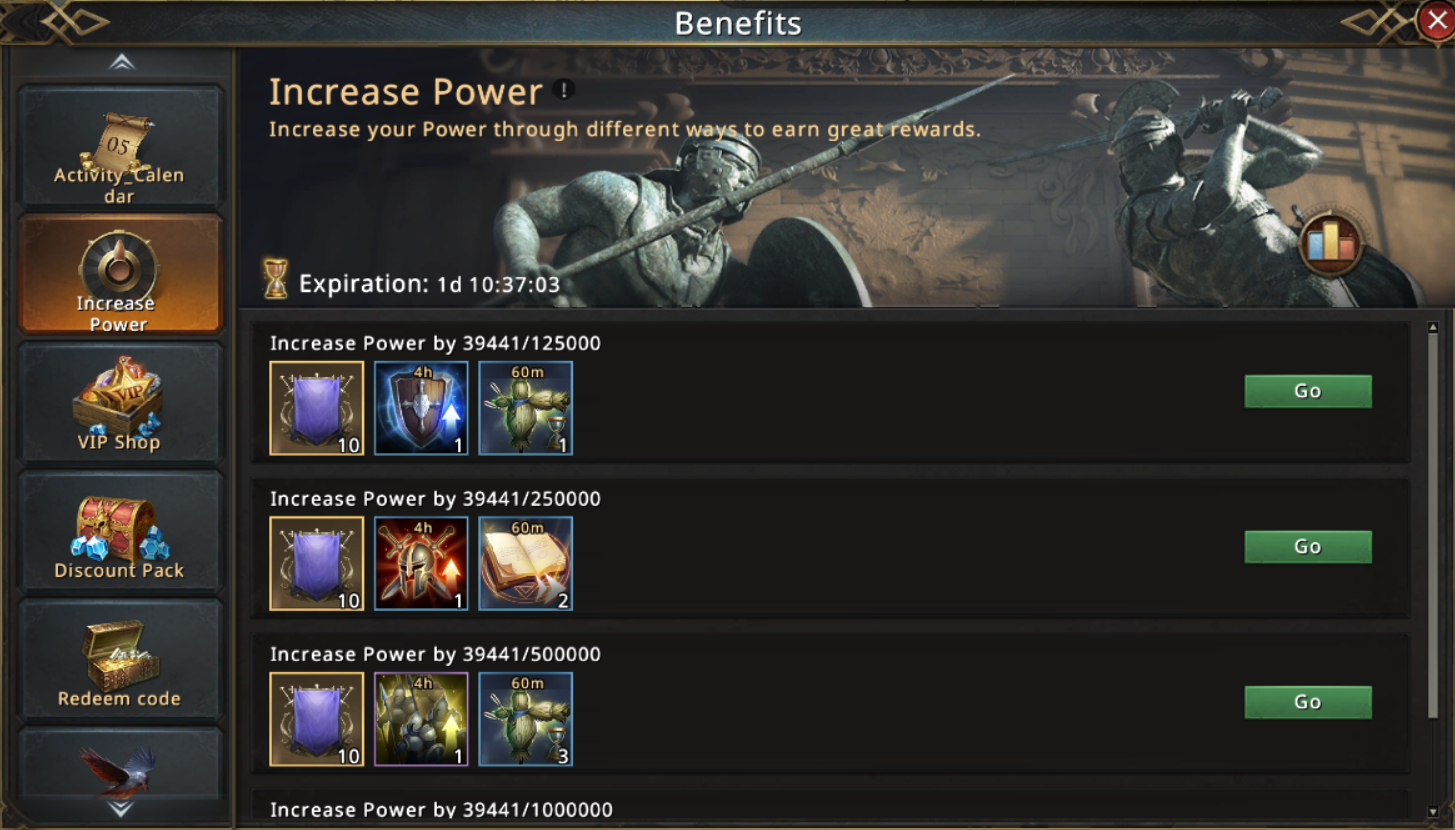 Raise your Power in various ways and get nice rewards. 
And the first 100 participants of the rating will receive additional bonuses.
By participating in the event, you can get:
Diamonds

Mark of the True Dragon

Resources

Speed Up

and much more
Read more about the event in the guide.
The Lannisters fight the Targaryens for Casterly Rock. Who will win this battle: the majestic Guardians of the West or the Queen of the Seven Kingdoms?
Which side will you fight on?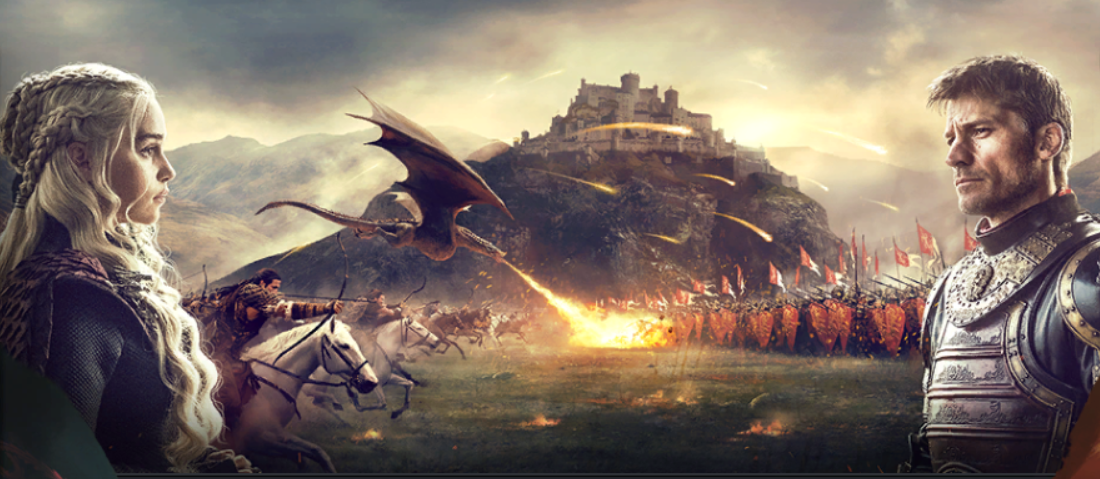 Participate in the Battle of Alliances from 25 to 27 July, earn points and get the best ranking rewards.
The event takes place in the format of seasons, each season consists of several stages.
At the end of the season, the results are summed up and an award is given to the best players and Alliances:
Various accelerators

Gold Dragons

Commanding Officers ' Medals

Friendship Chest

Spirit of Weirwood Tree

Diamonds

Appearance of the castle

Title

and more
The rules of the Alliance Battle can be found in the guide.
From July 25 to 26, try your luck in the «Lucky Discount» event.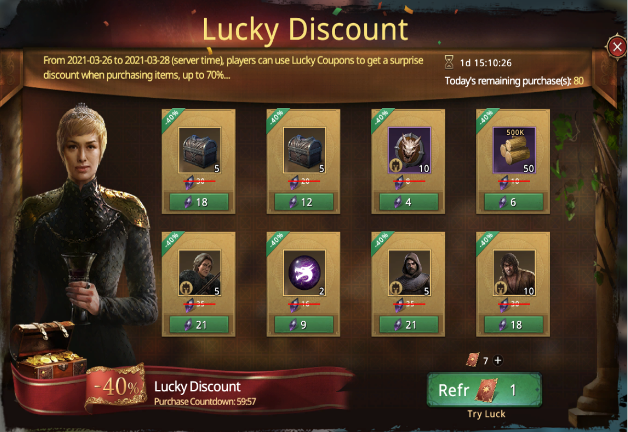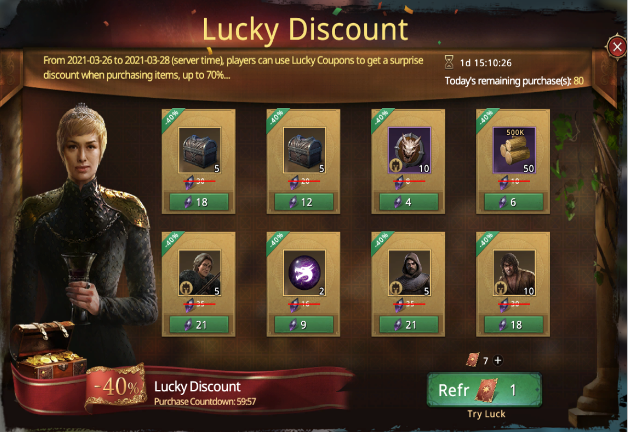 An exclusive sale is waiting for you, where you can buy rare and valuable items with discounts of up to 70%!
To participate in the event, you will need a special coupon and a little luck.
A diverse range of products is available:
Images of the troops

Resources

Advanced Skiss Raffle Token

Shadow Essence

Motivation

Various chests

and much more
Read more about the event in the guide.
Attention! Some events can start in different kingdoms on different days.
Good luck in the game!